2009 WSOP Special Guest Blog: Greg Raymer on Early Success, Preparing for the Deuce-to-Seven World Championship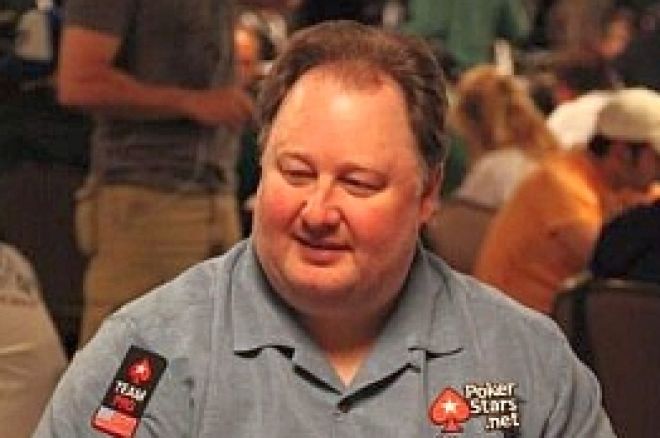 (Editor's Note: This special guest blog features 2004 WSPO Main Event champion and Team PokerStars Pro Greg Raymer. Always one of the most eloquent speakers in the game, Raymer agreed to share his thoughts on his early success in the 2009 WSOP while he waited for the June 10th start of action in Event #23, the $10,000 Deuce-to-Seven World Championship.)
This is the PokerNews blog by Greg "FossilMan" Raymer. It's quarter to five (p.m.) on June 10th and I'm sitting at Table 249 in the Brasilia Room, waiting for action to commence in the $10,000 buy-in World Championship No-Limit Deuce-to-Seven Single Draw tournament. This is a very esoteric event, not a game that many poker players play!
This is a classical five-card draw game like you see in the old Western films, except instead of trying to make the best hand, you're trying to make the worst hand. Thus it's called "deuce to seven", because the worst possible hand is a 7-high, with 5-4-3-2 kickers… or a deuce to a seven in your hand.
As an update to the World Series of Poker so far, things started out with a bang for me. The first tournament was the $40,000 buy-in no-limit hold'em "40th Anniversary" special championship event. There were 201 of us who entered this tournament, generating a prize pool of almost eight million dollars, and fortunately things went well for me throughout the four days of the event. I made the final table and finished in third place, cashing out for about three quarters of a million dollars. That's always a nice way to start the World Series of Poker. Many of us had talked about the fact that here in this tournament, where 27 of us were getting paid, somewhere in the neighborhood of 150-200 players were going to start the World Series of Poker $40,000 in the hole. So I was very pleased that instead of starting in the hole, I won enough money to make my year. That will cover all buy-ins for all tournaments for all of 2009 and leave me in profit, which is where you always want to finish your year.
Between now and then, I have played in many other events, but have no other cashes. Nothing else has really worked out well, but that's to be expected in tournament poker. Only about 10% of the field gets paid, and therefore, you shouldn't expect to make the money much more often than one time in ten. Hopefully I will get my second chance (and my second final table) with this event, the $10,000 deuce-to-seven championship.
If I do well, please come along for the ride and follow the updates on PokerNews.com. Also check out PokerStars.com. Thanks a lot, this has been Greg "FossilMan" Raymer, coming to you from the Brasilia Room at the 2009 World Series of Poker.
(Note: Greg did survive Day 1 action in the Deuce-to-Seven championship, finishing the night with a modest but still playable 31,500 in chips. Follow the latest reports on this event – which contains dozens of the game's biggest names, which resumes – table space permitting – in the Amazon Room at 2 p.m. on Thursday.)