Las Vegas Life with Kristy Arnett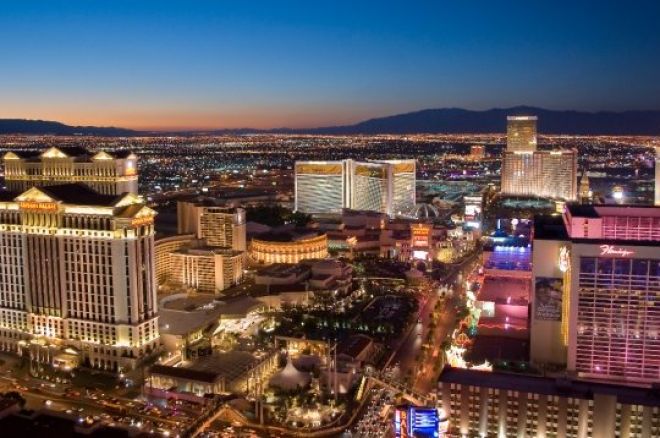 I've lived in Las Vegas for the past three years, and if I've learned anything, it's that the saying, "What happens in Vegas, stays in Vegas," is most certainly not true. It will end up tattooed on your face, in embarrassing blurry pictures on Facebook, or on the Internet in someone's blog/article like this one.
Solution? Keep trustworthy company and PACE YOURSELF!
Who am I kidding? Las Vegas is probably the hardest city to pace yourself in, and I've been guilty of going "balls to the walls" a couple of times, but hey, it's good advice nonetheless. Post-WSOP life for me has been pretty calm, but in the last two weeks, I've been working on a couple of new video ideas for PokerNews and one is called The Sin City Series. The first installment of it was posted yesterday, and it showcases a few instances in which a couple of men's actions didn't "stay in Vegas." They ended up in a PokerNews video.
Table etiquette towards women
Cash-game player Thuy Doan and I got together and compiled a list of our most annoying experiences at the poker table. Many hit the cutting room floor, but here is the final product.
We filmed this at the Wynn poker room, which is one of my favorite places to play. The guys in the video
are regs, and I promise you, none of them were the original offenders. Also, as a side note, the Wynn is
doing a promotion this month that gives players $2 in comps per hour instead of $1. I'm a sucker for free food.
Sunday Grind
The other video series I've been working on is called The Sunday Grind. For most of the videos, I'm going to check out players' grind stations, but intermixed with that are going to be interviews with the hottest online assassins, and news updates from the virtual felt. This is the first video of the series, and it's with Tony "Bond18" Dunst. Also, in case you were wondering, yes, I am a ninja.
Hotspot Pick of the Week: Samba
After Tony and I shot that video, we talked about going somewhere for restaurant week, which is a yearly event in Las Vegas when restaurants from around the valley offer three-course prix-fixe lunches for $25.09 and dinner for $50.09 per person. Out of the more than 60 restaurants that participated, Tony, a few friends, and I decided to go to Samba inside the Mirage. This Brazilian steakhouse is ridiculously amazing. Although restaurant week is over, Samba offers an all-you-can-eat option year round, and if you're a meat eater, this is definitely the place for you. It's $39.95 and you get slow-cooked sausage and sweet peppers, honey-brushed turkey breast roulade wrapped in bacon, Hawaiian-style chicken, churrasco sirloin, Samba's daily lamb selection, chicken legs, ginger soy flank steak, and Samba's daily pork selection. All the meat is also served with black beans and rice, sweet fried plantains, creamed spinach, farofa carrots, and Samba salad.
Out and About
In this city, you never know who you'll run into. Just a couple months ago Lynn Gilmartin and Donnie Peters stalked Matthew McConaughey at a blackjack table in MGM. I'm surprised McConaughey had enough time off from filming chick flicks with his shirt off to visit Vegas.
So anyway, on Saturday night, I was minding my own business playing poker at Aria, when suddenly, I see my purse slung over a man's shoulder. WHO IS STEALING MY PURSE? Daniel Negreanu. He's laughing and modeling my oversized Guess hobo bag. "You better be careful girl. That was way too easy to steal." Hmmm good point Daniel, good point. After a couple of minutes of friendly small talk, he went on his way and I returned to the table. Needless to say, my table image was shot.
My plan for the next few months is to bring you more from Las Vegas and participate in the dismantling of the saying, "What happens in Vegas, stays in Vegas."
Check out all of PokerNews' videos, and for up-to-the-minute news, follow us on Twitter.