Inside Gaming: MGM Goes International, Wynn Threatens to Move HQ to Asia, and More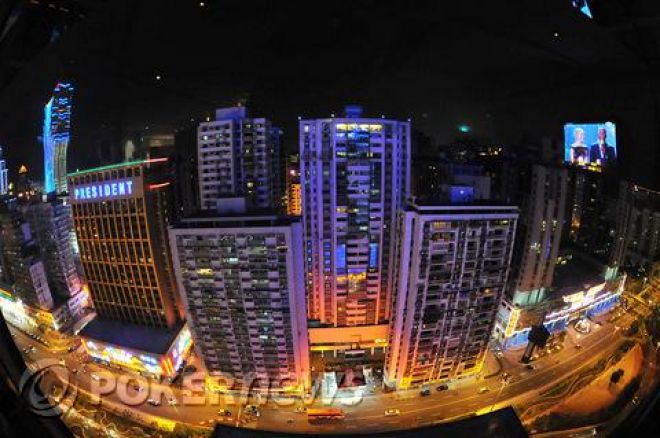 This week in the gaming industry, all the cool kids are going international. MGM Mirage has been working hard to improve its brand recognition overseas and scored a major victory in Vietnam. The company also asked its shareholders to approve a name change to MGM Resorts International. At the same time, Wynn Resorts opened its latest property in Macau, and Steve Wynn threatened to move his entire company headquarters to Macau to spite the U.S. government. In other news, Boyd Gaming Inc. filed a complaint against the bankruptcy reorganization plan proposed by Station Casinos Inc., the failing company that twice rejected Boyd's $2.45 billion buyout offer.
MGM Mirage Building International Credibility
A Canadian development company appointed MGM Mirage executive Lloyd Nathan to run the first major casino-resort project in Vietnam. Asian Coast Development Limited won the only casino license issued by the Vietnamese government, so far, to build a Vegas-style casino as the focal point of the $4.2 billion Ho Tram Strip resort complex on the Vietnamese coast.
Earlier in the week, ACDL hired Nathan, president of MGM Mirage global gaming development, to act as its chief executive. Nathan said, "The Ho Tram Strip is set to become the preeminent gaming and leisure destination in southeast Asia." He also praised Vietnam's efforts to develop a "positive regulatory framework and competitive tax structure." As part of ACDL's deal with MGM, the casino will be called the MGM Grand Ho Tram.
Speaking of naming rights, the MGM Mirage is asking its shareholders for permission to rename the company "MGM Resorts International." MGM executives quickly denied that the move meant that they planned to sell The Mirage hotel and casino in Las Vegas. Instead, they told shareholders, the new name fits the company's vision for its future. Through its MGM Hospitality Division, the company plans to branch out into non-gaming hotels around the world. Shareholders will vote on the proposed name change in June.
The MGM's first international project, the MGM Grand Macao, opened in December 2007. The company also has plans to open hotels in China, India, and the Middle East. "This is a significant step and we don't take it lightly," Chairman and CEO Jim Murren said. "MGM Resorts International better represents our company's growing global presence. As a truly international company, our name should clearly reflect that."
Get the scoop on the Vietnamese development project from the Financial Times here, and read more about the name change here.
Wynn Opens Second Hotel in Macao and Considers Moving HQ There
Wynn Resorts opened its new hotel Encore in Macao on Wednesday. The $600 million project is a 414-suite expansion of the successful Wynn Macao. The same day as the grand opening, Chairman and CEO Steve Wynn told MSNBC that he was thinking about moving the company's corporate headquarters from Las Vegas to Macao.
Wynn said, "It is not improbable or unrealistic considering so much of our revenue is from China that it makes sense that I spend most of my time here." He also criticized President Obama's handling of the economy and said that this was a significant reason for wanting to move. "The governmental policies in the United States of America are a damper, a wet blanked," he told Bloomberg News. "They retard investment; they retard job formation; they retard the creation of a better life for the citizens in spite of the rhetoric of the president." Steve Wynn also said that he would overlook potential opportunities in Las Vegas to focus on the Asian gaming market. He hopes to break ground on a third hotel-casino on Macao's Cotai Strip next year.
Wynn's announcement that he was considering moving the company headquarters and about 100 corporate staff members to Macao was probably aimed at Washington, but it got much more attention in Las Vegas. House Rep. Shelley Berkley and Las Vegas Mayor Oscar Goodman both quickly urged Wynn not to go through with the move. "The loss of Wynn Resorts would be a devastating blow to Southern Nevada and our economy," Berkley said.
Las Vegas Sands President Michael Leven and Chairman Sheldon Adelson said that while they agree with Wynn's criticisms of the Obama administration and most of their profits also come from Asia, those are not logical reasons to move the company's headquarters out of the United States."McDonald's makes more money internationally than domestically, but are they going to move the company to Moscow? No. They are staying in Chicago," Leven said. "For Steve Wynn to make that kind of comment is shocking. Sheldon has his disagreements with the President. But none of us at this stage of the game should abandon the U.S."
Hear more from all parties here.
Boyd Gaming Says Station Casinos Angle Shooting
Boyd Gaming Corp. filed objections on Wednesday to Station Casino Inc.'s bankruptcy reorganization plan. Boyd said the Fertitta family, the owners of Station, and the investment company Colony Capital have suggested a plan that will allow them to devalue their 18 Nevada properties and auction them off at artificially low prices so that company members could purchase Station's assets.
Under the plan that Station proposed, they would create a new company that would maintain ownership of assets such as information technology systems, intellectual property, and customer databases from its major properties, including Red Rock Resort, Boulder Station and Palace Station. With such major assets of the casinos pulled away from the properties themselves, their values go way down. Boyd estimates the differences could be up to $20 million per property. Boyd Gaming offered to purchase Station Casinos' assets in February 2009 and again in December 2009, but its offers were rejected both times. In December, Boyd offered $2.45 billion for the entire company.
"We now know that the debtors were only interested in pursuing an insider transaction at the expense of their creditors' interests in breach of the board's fiduciary obligations," Boyd's filing said. "The court should not sanction the debtors' ongoing blatant disregard for the creditors' interests by approving these one-sided bidding procedures."
The Official Committee of Unsecured Creditors, representing bondholders and other debt holders owed about $2.5 billion by Station, also filed similar objections. A hearing is scheduled for May 4 in Bankruptcy Court in Reno. Read more about the controversy here.
Be sure to follow us on Twitter for up-to-the-minute news.