Inside Gaming: Switzerland's Liberal Online Gambling Policy and Macau's Profits May Help PA Get Table Games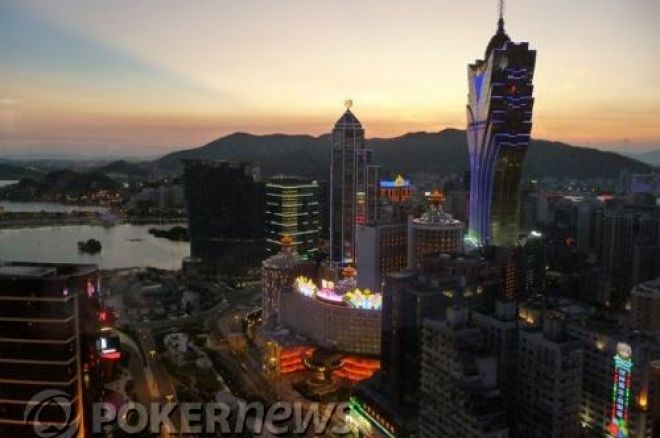 With poker at the center of our universe here at PokerNews, it's often easy to overlook everything else going on in the gaming industry. Today we're bringing you information on Switzerland's liberal online gambling policy and the possibility that Macau's profits will help open the door for gaming in other countries.
Will Switzerland's Online Gambling Policy Set the Tone for Other EU Nations?

According to a recent study conducted by MECN (a media and entertainment think-tank), Switzerland's new policy toward online gambling has the potential to set the standard for EU countries.
Unlike other countries such as France and Italy, Switzerland is liberalizing its rules for online sites without pressure from the EU's governing body, and it is focused primarily on regulating the online casino segment instead of focusing on online betting and poker like other nations.
Although the country is not pushing the poker facet of legalization just yet, the report indicates that the country's relaxed attitude towards the sport will allow some sort of caveat that will let poker be a part of the mix.
Considering how much money can be made by legalizing and taxing gaming, one has to wonder how long it will be before other EU countries follow suit. Although Switzerland is well-known for being a neutral country when it comes to military actions, it has fired a loud shot in the war on gambling by adopting a liberalized policy that will, one hopes, enact a gaming version of the "Domino Theory" that would see other countries fall into line once the policy proves effective.
Will Macau's Profits Open the Door for Table Games in PA?
According to a recent article in the Wall Street Journal, Macau's December gaming revenue jumped 48 percent from the prior year, crushing the expected predictions of 35 percent.
Some of the casinos that saw sizable increase in stock value include Wynn Resorts (5.1%), Las Vegas Sands Corp (7.3%) and MGM Mirage (7%). While the rest of the world's gaming markets continue to struggle with the changing economic times, it appears that Macau may be the safest bet for casino operators looking to pad their profit margins.
One big reason for the gaming sector's recent growth is a loosening of credit for gamblers, an issue that is currently being contested in Pennsylvania as the state considers adding table games to its casinos. This leaves us wondering whether Macau's example will come into play when legislative groups meet to make a decision in Pennsylvania. It is hard to argue with Macau's concrete financial returns, which is something Pennsylvania casinos are desperately looking for and it may be the ammunition needed to help get gamblers their lines of credit in these casinos.
In addition to loosening credit, the Macau casinos have benefited from the stabilization of Chinese asset prices and China's decision to loosen visa regulations for gamblers from mainland China.
UPDATE: The Pennsylvania bill allowing poker, blackjack, roulette and other table games at Pennsylvania's slot-machine casinos is ready for a final vote which could occur today (Jan. 9).
Be sure to follow us on Twitter for up-to-the-minute news.