Inside Gaming: BetOnSports Fined $28M; Macau Gambling Revenue Trumps Las Vegas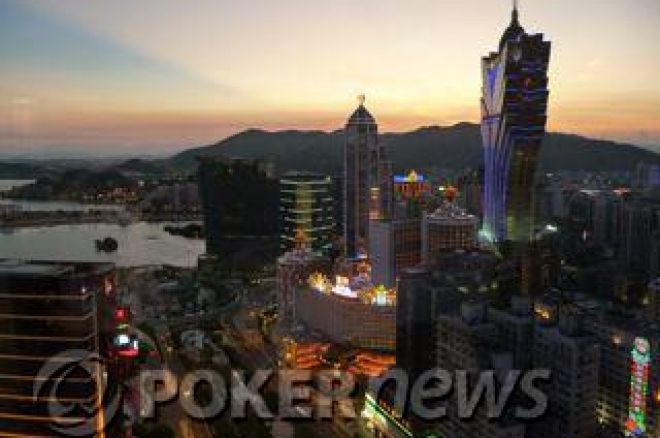 With poker at the center of our universe here at PokerNews, it's often easy to overlook everything else going on in the gaming industry. If you're as interested in all things gaming and casino as we are, you'll enjoy the fruits of our research by reading about what we find.
The Rise and Fall of BetOnSports
BetOnSports was once one of the world's biggest offshore sports gambling sites, but the company is on its last legs after a recent ruling from a federal judge. According to the decision, BetOnSports will receive five years probation and will have to pay a $28 million fine. Unfortunately, the somewhat deceased company is worth much less than the fine.
Lawyers from both sides believe that this money will not be paid to the government despite the fact that the company handled more than $1 billion in wagers every year while it was operating.
This is the second time BetOnSports has been in the news recently. Last month, company founder Gary Kaplan was sentenced to 51 months in prison and was forced to give up $43.65 million after being convicted of conspiracy, racketeering conspiracy and violating the Wire Wager Act.
According to BetOnSports lawyers, these two events will not help U.S. gamblers with the $7 to $8 million still owed to them by the company. Assistant U.S. Attorney Steve Holtshouser told the St. Louis Post-Dispatch he believes the number is even higher because only about half the gamblers using the site took steps to verify money owed them.
Macau Gambling Numbers Trumps Las Vegas
Asian gambling mecca Macau appears to be weathering the economic storm better than other gaming destinations around the world. According to a recent Reuters article, gambling revenues in Macau rose 59 percent since last November. That report sent Macau casino stocks through the roof. Others benefiting from this good news were the Las Vegas Sands, up five percent, and Wynn Resorts, up 7.3 percent.
Macau's gambling over the past year saw casinos generate $1.55 billion in revenue. According to a recent Las Vegas Review Journal article by Howard Stutz, reporters in Hong Kong have quoted Las Vegas Sands owner Sheldon Adelson as predicting that this trend will continue. "There is no reason to think a little bump in the road is going to last," Adelson told reporters in Hong Kong. "It's not going to last, it's going to straighten out. We're in it for decades."
One hopes that the people running Las Vegas casinos will figure out a way to tap into what is happening in Macau to end the local economic slump.
Follow us on Twitter for up-to-the-minute news, and also become our friend on Facebook.