Inside Gaming: Former NFL Pro Arrested; Casinos Off the Reservation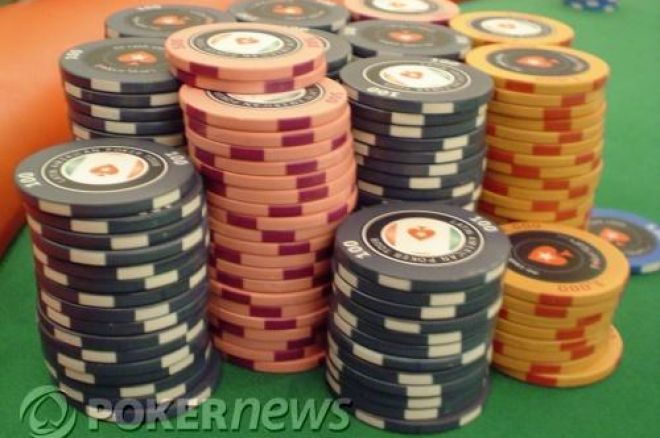 With poker at the center of our universe here at PokerNews, it's often easy to overlook everything else going on in the gaming industry. If you're as interested in all things gaming and casino as we are, you'll enjoy the fruits of our research by reading about what we find.
Las Vegas Casinos Don't Care Who You Are if You Owe Them Money
According to the Las Vegas Journal, former Green Bay Packer Ross Verba spent Thanksgiving in a Phoenix jail after failing to pay a $26,000 gambling debt to the Palms Casino in Las Vegas.
According to the Journal, the former NFL pro wrote three bad checks in January 2008, much to the chagrin of the Palms, which took legal action once it realized Verba had no intention of making good on his debt.
The former offensive lineman, who played eight seasons with the Packers, Cleveland Browns and, most recently, the Detroit Lions, is fighting extradition to Nevada. The state's district attorney's office intends to send someone to bring Verba back.
This isn't Verba's first brush with the law over gambling debts. He was arrested in January 2007 in Wisconsin for failing to pay $50,000 in Wynn Las Vegas markers, although the charges were dismissed after he paid his debt.
We're not sure why athletes seem to think they can skip out on paying their gambling debts. One thing is for certain, though, Vegas casinos aren't going to let them get away with anything. The casinos pursue legal action regardless of a person's celebrity status, so be warned because Las Vegas casinos have the support of Nevada's legal establishment. If you decide to cheat a casino, the law will come after you, and most of the time the casino wins.
Indian Casino Expansion Gives Tribes Their Version of Manifest Destiny
Several Indian tribes are investigating the prospect of building casinos far from tribal lands, which raises questions about their legal authority to do so.
According to a recent Associated Press story, close to a dozen tribes have applied to build and run casinos, including six that are more than 100 miles from tribal territory.
Previously, the Bush administration had denied such requests, stating that the casinos needed to be within commuting distance of the reservations. But, thanks to the potential loosening of this law under the Obama administration, tribes are moving to purchase land for development.
One example of this kind of Indian gaming expansion is the Guidiville tribe (Richmond, Calif.), which wants to open a casino on a 413-acre tract overlooking San Francisco Bay. The group wants to build a 1,000-room hotel, shops, a shoreline park and tribal housing if they can win government support. According to the tribe, their ancestors resided in the Bay area, so they have a legitimate claim to developing a casino there.
Traditionally, Indian gaming destinations are situated far from heavily populated areas, but that may change if these groups find footing as several projects are set to put casinos near high density cities. One has to wonder whether this outreach is a new form of tribal manifest destiny because expansion represents a unique opportunity to gain financial ground in an environment typically hostile to new competitors. On the other hand, this could merely be another story of special interest groups looking to pad their pockets, thanks to legislative technicalities. Only time will tell.
Follow us on Twitter for up-to-the-minute news, and also become our friend on Facebook.