Remembering Bob Stupak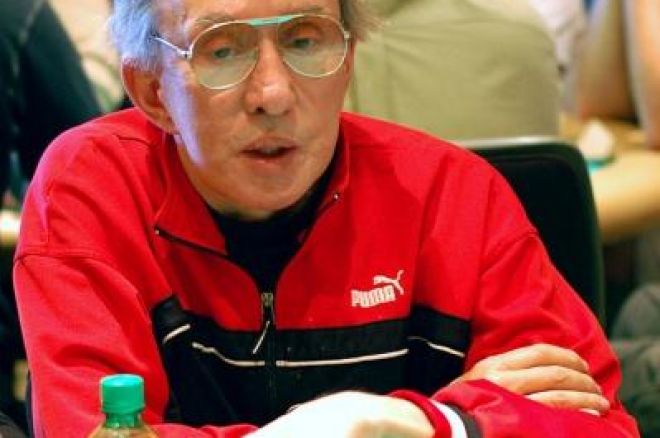 From near the top of the 1,149-foot-tall Stratosphere Hotel, you can see all of Las Vegas — in any direction. You can see the hotel as you fly into McCarran International Airport and you can see it from Red Rock Canyon Park. In fact, you can see the Stratosphere from almost everywhere in Las Vegas and its surroundings. Bob Stupak, casino mogul and founder and developer of the Stratosphere Hotel died Friday after a long battle with leukemia. He was 67 years old.
Stupak, one of the city's most colorful characters, will forever be ingrained in Las Vegas history as one of the men who made the city what it is today. His showy style, often called flamboyant, will be difficult to duplicate.
Although he will probably be remembered most for the Stratosphere, Stupak was also known as a master of media manipulation. Among his legendary publicity stunts reported by the media was a $150,000 payment to the Harlem Globetrotters to let him play with them. Another news-getter: his offer to bet Donald Trump $1 million in a board game. Trump declined. The media also covered him when he won $1 million on a 1989 Super Bowl bet.
According to the Las Vegas Sun, Stupak is credited with offering the first million-dollar slot machine jackpot in Las Vegas. Many people considered him to be both wild and shrewd for some of the businesses he launched, including some with his name on them. Two examples: Bob Stupak's Historic Gambling Museum and Bob Stupak's Vegas World casino.
Always entrepreneurial, Stupak set his sights beyond business ventures and ran for mayor of Las Vegas in 1987 and lost. Never one to give up, he ran twice more — and lost.
Refusing to compromise his image, Stupak never fell in line with other casino operators that were managed by major corporations and he battled the family-friendly aspects of modern Las Vegas. According to a recent Wall Street Journal obituary on Stupak, he refused to adapt to the modern ideology associated with the changing industry. "Mr. Stupak refused to use the word 'gaming,' as others in the industry preferred, according to the Las Vegas Business Press, and instead stuck with 'gambling.' He was a fixture in the poker rooms and sports books of casinos around the Strip and downtown, and said he gambled every single day of his adult life," wrote Alexandra Berzon.
"Bob was a decathlon gambler — sports bets, propositions, poker — everything at once," Las Vegas oddsmaker and gambler Lem Banker was quoted as saying in the Las Vegas Sun's obituary. Banker told Stupak to take Cincinnati plus 6-1/2 points in the 1989 Super Bowl against San Francisco for Stupak's legendary $1 million winning bet. "He had a lot of heart and a lot of brains," according to the Banker quote.
Despite being painted as a renegade by the local press, Stupak managed to change his image after a near-fatal motorcycle accident in 1995. After the accident, Stupak began using his knack for attracting press coverage to benefit the public through community projects. One example was a community center he opened in an impoverished neighborhood. In another case, he offered a $100,000 reward for information about the killer of a seven-year-old boy.
Although the Stratosphere's construction didn't run smoothly for Stupak in the late 1980s, Grand Casinos and former World Poker Tour chairman of the board Lyle Berman stepped in to keep the casino alive. Unfortunately for those involved with the Stratosphere, it went belly-up within a year of opening and had to be rescued by business mogul Carl Ichan.
In addition to helping shape the Las Vegas skyline and businesses on the Strip, Stupak also played a role in poker history, winning a World Series of Poker bracelet in 1989 ($5,000 Deuce to Seven Draw) and collecting $865,441 in career tournament earnings.
For many people, picturing the Las Vegas skyline without remembering Bob Stupak for his vision and drive will be impossible.
For up-to-the minute news, follow us on Twitter and become a fan of our Facebook page.