Inside Gaming: Sheldon Adelson's Macau Gamble; Bwin Scores the Top Operator Award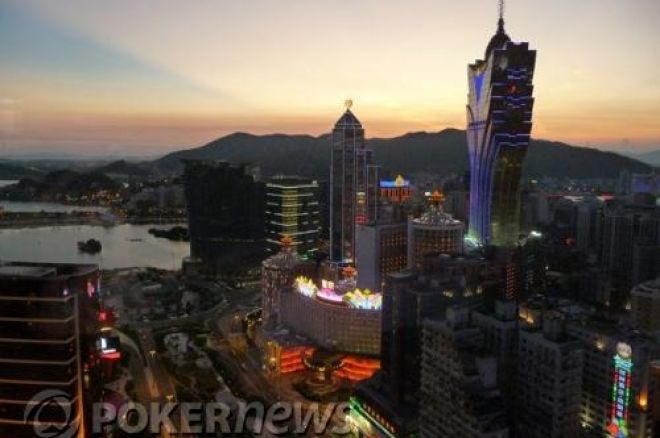 With poker at the center of our universe here at PokerNews, it's often easy to overlook everything else going on in the gaming industry. If you're as interested in all things gaming and casino as we are, you'll enjoy the fruits of our research by reading about what we find.
Sheldon Adelson Faces Challenges in Macau
Sheldon Adelson has made a career for himself as one of the world's leading tycoons, having found casino success in places such as Las Vegas and in Bethlehem, Pa. His road to success in Macau, however, is far from certain.
According to a recent Business Week article by Fredrick Balfour, Adelson and his company held an initial $2.5 billion public stock offering for the Sands China project on Nov. 30, 2009, but it turned into a minor disaster with the company's stock closing 10.2 percent lower than its offering price of $1.34 per share. Other operators such as Wynn Macau and SJM Holdings saw their stocks rise on the same day.
Things aren't going to get any easier for Adelson as the gaming economy continues to suffer. Having bet that a Las Vegas-style casino would draw gamblers, Adelson faces an uphill battle.
A number of experts in the industry feel there are execution risks, including cost overruns and further delays, associated with developing a new gaming venue, and these could sink Adelson's ship.
In addition to possible upcoming problems that could put the project in jeopardy, Adelson can't escape the fact that his company was the last Macau casino operator to have a public offering, so he is already playing catch-up with less monetary ammunition than competitors Wynn Macau, Melco International Development, Galaxy Entertainment, and the SJM Holdings of Stanely Ho.
Fortunately for the gaming magnate, the money he made from the public offering will let him resume construction in Macau. He'll also be able to open his other current pet project, the $5.4 billion Marina Bay Sands in Singapore.
Bwin Named eGaming Reveiw's Top Operator
eGaming Review is well-known as one of the top online gaming industry news sources, and every year it serves as host of an industry award ceremony. This year's highest honor (Top Operator) was awarded in London recently to Bwin, despite stiff competition from competitors Bet365, Partygaming and Betfair.
According to sources within the Austrian gaming and betting behemoth, the award is justified after a decade spent improving its product. "It's great that Bwin has won this award after ten years," said Bwin's U.K. country manager Nic Wenn. Bwin has done what it is supposed have been doing, he said, "leading the way in opening new territories in Europe and leading the technological advance in our industry."
One of the reasons Bwin won the award is its international business development including leading Italian poker site Gioco Digitale. According to the panel of judges, the company also earned the honor of top operator because of the company's leadership, consistency, scale, brand strength, and continued leadership, as well as the group's commitment to responsible gaming.
Perhaps one of these days, those in the U.S. will get to enjoy Bwin's top-flight services in the not-to-distant future.
Follow us on Twitter for up-to-the-minute news, and also become our fan on Facebook.