PartyGaming Buys World Poker Tour for $12.3 Million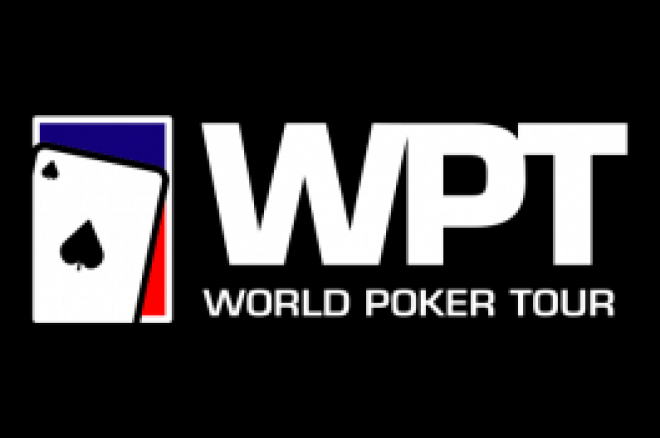 World Poker Tour Enterprises (WPTE) announced this afternoon that Peerless Media, a subsidiary of PartyGaming, has purchased the WPT for $12.3 million, as well as "an ongoing 5% participation in gaming and other revenues generated by the assets." Though WPTE announced earlier this month that they had sold the company to Gamynia Limited, a private investment group, for $9 million, the substantially larger financial proposal from PartyGaming led to the termination of that aquisition agreement.
"PartyGaming has been an important partner for a number of years and we are confident that they will be an excellent manager of our brands in the future," stated Steve Lipscomb, WPTE's President and CEO. "The Board of Directors has determined that PartyGaming's acquisition proposal is financially superior and we look forward to working with one of the pioneers and leaders in the poker and online gaming markets to provide a strong vehicle for the WPT brand to continue its global expansion and return to online gaming."
Under this new agreement, WPTE will sell off their TV library and all the intellectual property and branding rights that go with it to PartyGaming while retaining its cash, debt securities investments, and future license revenues from their Season Seven sponsorship deal with PokerStars. In a move that has left some shareholders angry to say the least, WPTE will retain the net cash proceeds from the sale of its assets to develop another business outside the poker industry rather than distributing any dividends to stockholders. Of course, the company's sale must be approved by a majority of these same shareholders, but several of the company's major investors (representing about 39% of the company's common stock according to WPTE), have already agreed to vote for the PartyGaming sale.
While the World Poker Tour flourished as an industry-leading brand during the poker boom of 2003 and the three years that followed, it has fallen on harder times as of late along with the rest of the industry. Broadcasts of WPT events have appeared on three cable networks in as many years (the Travel Channel, GSN, and Fox Sports) and attendance continues to fall. Most recently, the WPT's $10,000 buy-in Legends of Poker event, still ongoing at the Bicycle Casino, experienced a 25% drop in participation, drawing 279 players this year compared to 373 in 2008 and 485 in 2007.
Click here for the WPT's full statement, and for financial sector geniuses, check out their official filing with the SEC.