Inside Gaming: The PA Table Game Debate Heats Up, Microgaming's Eternal Quest for Fish and more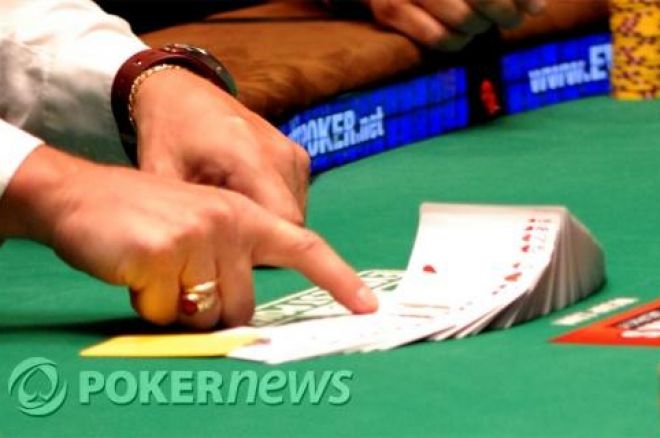 With poker at the center of our universe here at PokerNews, it's often easy to overlook everything else going on in the gaming industry. Today we're bringing you information on whether Pennsylvania will legalize table games, the new public relations campaign launched by Delaware casinos to keep competition out and information on Microgaming.
Will Table Games Become a Reality in Pennsylvania?
The battle for table games in Pennsylvania continues to heat up as supporters and opponents of new legislation that would bring the games to PA fight it out over sticking points in the legislation including whether casinos should be able to extend interest-free credit to gamblers.
The interest-free credit is possibly the most heated part of the table games debate. Both sides of the argument appear to contain valid points, but considering that there are 500 new jobs on the line for local residents, one has to hope that some kind of agreement can be reached.
According to the Sands Casino Resort Bethlehem, giving patrons credit provides safety and convenience for the customer while allowing the fledgling casino to compete with Atlantic City and Las Vegas. Opponents, including State Sen. Lisa Boscola, D-Northampton/Lehigh/Monroe, believe casinos should not be allowed to let people rack up credit, charge or debit card debt, and this is a big sticking point for ant-table game opponents.
"I know people that have seven, eight, ten cards. Can you imagine someone trying to use all of them?" she said. "I won't vote for anything like that," Boscola said recently in an interview with local The Express Times newspaper.
Although it makes sense to try to encourage people to gamble responsibly, it seems almost illogical to stop casinos from offering patrons lines of credit as this practice has been in existence almost as long as the games themselves. People are going to gamble at venues that extend this courtesy, so not doing it limits potential revenue by cutting out bigger players. In addition, the "safety" argument is a solid point because gamblers should never have to take risks when they transport their money.
Casinos in Delaware Lobby for Sole Supremacy
According to DelawareOnline.com, Delaware casinos Dover Downs, Delaware Park and Harrington Raceway are trying to ensure their ability to remain the only gaming venues in the state through a public relations campaign, but opponents are looking to add casinos in Sussex County and Wilmington. According to the casinos, the new venues would do heavy damage to their already suffering business and they want no part of it.
Although this may sound like companies trying to protect themselves, the recent gaming expansion in surrounding states such as Maryland and Pennsylvania makes one wonder whether adding more venues to the mix will help a state that depends heavily on outside tourism. It looks as though this argument will be highly debated in upcoming months, but the legislative groups currently have a more pressing battle: deciding whether to allow the three casinos to offer table games.
Microgaming Looks to Find Fresh Fish
According to EGaming Review, one of the online industry's leading players is taking a new tack when it comes to running its business.
Microgaming has introduced changes to its network of poker sites requiring a way to find new fish. Beginning Jan. 5, the Microgaming Poker Network will move from the contributed method of rake calculation in which the operators' rake is calculated by splitting pots between the total number of players, to the weighted method, whereby rake per room is generated proportionally according to the amount that individual players contribute to each pot. Although this may sound confusing to most people, it essentially means that it pays for Microgaming skins to attract players who are more likely to redeposit when they loose their cash playing. In other words, the sites recognize they won't make money from successful players who cash out winnings over the long run.
Microgaming is not the first to take this approach as Boss Media and the Bodog Network had made similar moves prior to Microgaming's change in policy. Considering the way things are moving online, it looks as though the days of an easy meal attracting players are over because of the changing economy. One thing is for certain, these companies have studied the marketplace and analyzed the data to death before making this decision. The only question is whether there are any fish left in the sea for these online operators?
Follow us on Twitter for up-to-the-minute news, and also become our fan on Facebook.