This Week in Poker: August 23 - August 29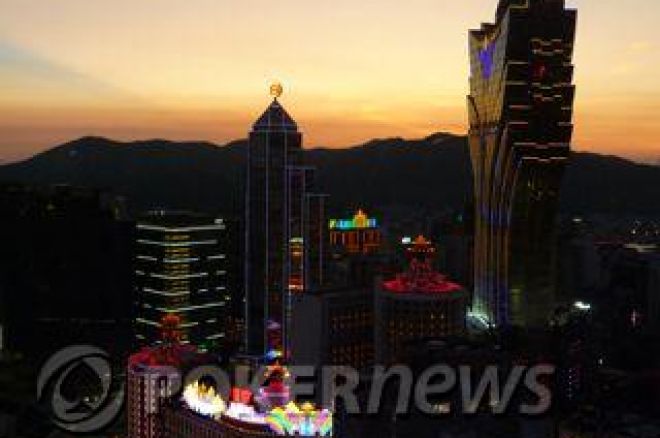 It's Sunday. Arguably the toughest day on the virtual felt. While you're waiting for that tournament to start or if you're on your synchronized break, here is some reading to bide your time. Reading will not only keep you busy, it will keep you up to date on last week and ready you for the new one.
On the Tournament Trail
Maxim Lykov went in to Day 2 of the PokerStars EPT Kyiv as the chip leader and never looked back. He took down the first trophy of the EPT's sixth season along with €330,000.
The APT Macau also found a victor in 23-year-old Frenchman, Adrien Allain, who won his way to Macau through a $5 online satellite qualifier. He turned that $5 into $391,556 and when asked how he felt about winning, the only thing he could say was "I don't speak English." Good thing APT CEO, Chris Parker was there to help the champ out with, "That's OK, I'll make it up for you...he feels great!"
Maybe Prahlad Friedman will grace us all with another rap after taking down the WPT Legends of Poker Championship in LA. He took home over $1 million in prize money as well as a seat in the WPT World Championship. Two November Niners made the money in this event as well. Steven Begleiter finished 9th and Kevin Schaffel came in 2nd.
POKERBLUFFS Revealed
Some folks over at High Stakes News did some digging (if you count reading chat logs digging) and found out who the new face on the high-stakes scene over at Full Tilt was. POKERBLUFFS (on Full Tilt) and Deldar182 (on PokerStars) are owned by the same person: Australian champion Scrabble player, David Eldar. He walked away from his stint at the nosebleeds $500,000 richer. Doubt that was the last time we'll see him there.
World Poker Tour: Off the Market...For Now
The WPT was sold...again, this week. Peerless Media, a subsidiary of PartyGaming swooped in and took the WPT out of Gamynia's hands for a cool $12.3 million.
High-Stakes Action
Durrrr's been benefiting from all the action in the nosebleeds on Full Tilt. Last weekend he had a milion upswing, most of his thanks going to (the one player who's identity still eludes us) martonas.
The durrrr Challenge also started up again. Patrik Antonius and durrrr met on the virtual felt for two sessions of the challenge within 24 hours. Antonius is now leading durrrr over the challenge, only slightly, but hey, a lead is still a lead.
Sports Legends
Ever wonder what it would be like to take on 25 of the greatest sports legends of all time and 25 of the best poker players in a poker tournament and maybe a few rounds of golf? Well the PokerNews Sports Legends Challenge is just around the corner and we talked to Kenna James and Gavin Smith about the once-in-a-lifetime experience.
Take A Good Look
Taking a good look at your poker game could be the one thing that moves you from a break-even player to a winning player. Maybe you need to change the patterns your brain has become accustomed to and reverse your negative thinking into positive thinking, or maybe it just takes a good quote from a movie to make it all come together. Check out Recognizing When You Need To Change Your Patterns and From the Big Screen to the Final Table for a little insight.
WSOP Coverage
If you missed the WSOP Main Event coverage on ESPN this week, you missed Hellmuth's grand entrance and Negreanu busting out on Day 1. Good thing we had you covered with a full recap.
Let us know how you like The Week That Was below. Also, follow us on twitter for up-to-the-minute news.