The Nightly Turbo: Newest Addition to the Brunson 10, Hellmuth on Harrah's and World Series of Poker and More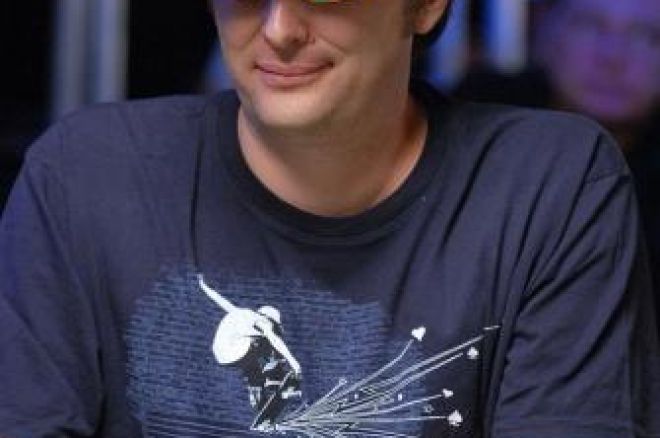 We know you don't want to sit there searching the web for the day's top poker stories. That's why we do it for you. This way, you have more time to fire that third bullet on the river and continue adding to your bankroll.
In Case You Missed It
California and Nevada could legalize marijuana in the near future. That sparked the idea for an Op-Ed piece, which in turn sparked a little debate today. Check out PokerNews Op-Ed: Will Casinos Cater to Pot Smokers in the Future? and let us know what you think.
The 2M,2MM crew was back at it this week. They held a boot camp for four young players who wanted to work on their games. If you missed the show, don't worry, we have a recap for you.
The WPT Borgata Poker Open is down to six. They are guaranteed at least $156,212 and, of course, TV time. Want to know who the final six are? Check out The Final Six Players Set for Action for the lineup.
Event 3 at the World Series of Poker Europe is down to ten players. As soon as they get to nine, they'll be bagging and tagging chips for the night. Follow PokerNews Live Reporting for the play-by-play.
Will Harrah's Make a Mistake?
Phil Hellmuth definitely thinks Harrah's will make a mistake, or maybe he's upset because Harrah's didn't pay for his room during the WSOP this year. In an interview on the Hardcore Poker Show, in an effort to defend Jeff Shulman's comments about winning a WSOP bracelet, Hellmuth says he thinks Shulman was trying to make his comments about Harrah's rather than the bracelet.
After speaking with Jeffrey Pollack about Harrah's starting an online poker site, Hellmuth says he thinks a battle could be brewing. He says that the Harrah's and the WSOP could be in a very tough position and that Harrah's could risk losing the WSOP, which is worth $200 million.
He believes that with the launch of an online poker site, Harrah's could begin to flex its muscles as a site owner during the WSOP and restrict or take away logo usage. And that, he says, could force the other online sites to start their own tournaments.
Hear the entire interview at Hardcoresportsradio.com.
Going Mac
Ultimate Bet released its Mac-compatible a month ago and the next online poker site to follow suit is PKR. Mac users will be able to download and run the 3D poker client on machines running Leopard or Snow Leopard operating systems.
"We are delighted to bring our award-winning software to Apple Mac users –- who account for more than ten percent of the home computer market. With our community always at the forefront of our minds, we've moved in response to popular demand from some of our fan base who were, until now, unable to play PKR on their systems," said PKR.com CEO Malcolm Graham.
Have a Mac and want to play on PKR? Sign up for an online account through PokerNews and check out our great deposit bonus!
The Brunson 10
Doyle Brunson is hand-picking ten online poker players under the age of 25 to represent the online poker room, DoylesRoom.com. He's already picked the first three and they've just added the fourth. Chris "Moorman1" Moorman joins Amit "amak316" Makhija, Zachary Clark, and Alec Torelli as part of the Brunson 10. Moorman has over $1.6 million in career winnings.
"Moorman reminds me a lot of me, except for the British accent. He's a poker natural, a legend in the making, and that's why I've handpicked him to be the next member of The Brunson 10, my new team of elite poker players who truly are young legends of the game," Brunson said.
Sebok is Getting Down to Business
It seems as though Joe Sebok is getting a head start on fulfilling his promise of helping to release the actual names of the people involved in the Ultimate Bet scandal. He took to his blog to give us the skinny on how the process will work.
First, UB is working to get all hand-history requests sent out. Then, players will get a summary version of the information first. Then, a complete spreadsheet with details about every hand a player specifically played against each of the identified 117 accounts that were involved in cheating will be issued. Maybe we'll actually have a list of names sooner than we thought. Hopefully.
You can find more at Joe Sebok's blog.
Follow us on Twitter for up-to-the-minute news.