The Bad Beat on Cancer Poker Challenge Set for Nov. 12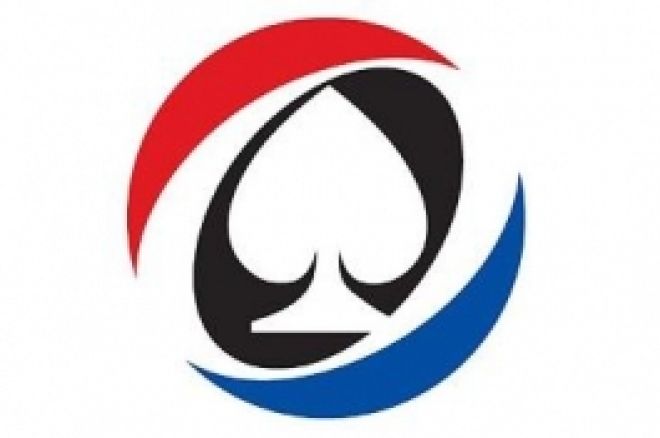 In honor of breast cancer awareness month, and yes we know we're a month late, PokerNews is proud to partner with Bad Beat on Cancer and the Prevent Cancer Foundation for the Bad Beat on Cancer Challenge. This charity tournament is being held in Nicole Rowe's honor. All proceeds from this charity tournament on PokerStars.com will be donated to the Prevent Cancer Foundation, a nonprofit group whose mission is to help with cancer prevention and early detection through research, education and community outreach. The tournament will take place on November 12, 2009, at 9:00 p.m. (EST), 6:00 p.m. (PST).
In case you missed the news, Mrs. Rowe recently finished second to a male player at Borgata's Ladies Event in Atlantic City. DDespite facing an upcoming breast cancer surgery, Rowe, who never complained about the bad beat from her male opponent and never complained about her battle with cancer, showed what a true champion is. Her courageous story has inspired a number of people in the poker industry to come together to help raise breast cancer awareness through this special charity event.
Featuring a $10 buy-in with $10 rebuys through the first two levels, the top 50 finishers each will take something home. Players can find plenty of value for their donations including a VIP trip to the set of the "PokerStars.net Million Dollar Challenge;" a lifetime subscription to Deucescracked.com; a WSOP Acadmey seat; coaching from several of the game's top players, including the "Two Months, Two Million" cast, Daniel Negreanu, Jamie Gold, Matt Glantz, Vanessa Rousso, Tom Schneider and Tom McEvoy; as well as a number of special prizes that enable winners to get up-close-and personal with the likes of Phil Gordon and PokerRoad's Joe Sebok and Gavin Smith. Other top prizes include a Borgata Triple Play tournament package, Poker Players International tournament voucher, and Bluff Magazine adventure, which takes the winner on a personal tour of the world's leading sports television network, ESPN.
According to tournament organizer and Pokernews.com senior writer Michael Friedman, this recently formed charity event demonstrates the philanthropic nature of people in the poker community. "Despite having no budget to work with to set up this event, the fact that this tournament has over $24,000 worth of prizes is a testament to the generosity of poker players and companies in the industry. It is heartwarming to see so many different people who play poker come together to help try to make a difference in the lives of others. We hope the rest of the poker community will respond and come together for this worthy cause," Friedman said.
Rowe, who is documenting her with breast cancer fight www.nicoleswalkinthepark.blogspot.com, said she is honored that her story could inspire so many people to come together to help raise breast cancer awareness. "I think it is the reason God gave me this affliction. I have a big mouth and I can get the word out. It is the only thing that makes sense as to why this happened. The Borgata's tournament and this charity event have allowed me to spread the word about early detection of breast cancer and breast cancer awareness. I feel blessed that everyone would come together for a cause that will hopefully save many lives."
All prizes are transferable; a winner can use them or give them to a loved one or friend. The password for the tournament is BadBeatChallenge and the tournament can be found in the Private Tournament section at PokerStars.com.
The Bad Beat on Cancer Challenge Prize Pool
1st Place: Two Months, Two Million Scholarship
The cast of Two Months, Two Million donated a lifetime subscription to Deucescracked.com, the site that helped shape the game of the hit show's four pros. This prize is valued at $10,000 but could be worth much more down the road.
2nd Place: Pokernews PokerStars.Net Million Dollar Challenge VIP Experience
A VIP package donated by PokerNews and PokerStars that will see the winner attend the taping of the show (two days) and have a meet-n-greet with celebrities like Jerome Bettis, mixed martial arts fighter Tito Ortiz, reigning Playboy Playmate of the Year Jayde Nicole, and top poker pros Chris Moneymaker,Vanessa Rousso, Barry Greenstein and Daniel Negreanu. The winner will receive $1,000 for travel expenses and a two-night stay at the Universal Sheraton in Hollywood. Value: $2,500.
3rd Place: WSOP Academy or Cash Game Seat
The winner will have a choice between attending any two-day WSOP Academy or Cash Game Academy courtesy of the WSOP Academy. This is a chance to spend hands-on time with the top-flight instructors selected for each session. Value: $1,899.
4th Place: The Borgata Triple Play Getaway
A two-night stay at Borgata's beautiful Water Club in Atlantic City and entry into Borgata's Triple Play tournament courtesy of Massive Impact Productions. This is the perfect getaway for those looking to enjoy the finer side of A.C. while taking a shot at what is expected to be a monster prize pool this December. Value: $1,050.
5th Place: Two Months, Two Million Boot Camp*
One hour of instruction from "Two Months, Two Million" stars Jason "pr1nnyraid" Rosenkrantz and Emil "WhiteLime" Patel. Learn the tips that let these poker vultures pick apart their prey. Value: $1,000.
6th Place: Two Months, Two Million Boot Camp*
One hour of instruction from Two Months. Two Million. stars Dani "Ansky" Stern and Brian "Flawless_victory" Roberts. Get the inside scoop on how these guys crush the game. Value: $1,000.
7th Place: Phil Gordon's Day on the Greens
Play a round of golf with World Poker Tour winner and Bad Beat spokesman Phil Gordon at the Anthem Country Club in Las Vegas. Phil will even give a few strokes to add to the fun. Value: $850. Good through March 2010.
8th Place: The PokerRoad Happy Hour
Spend happy hour with PokerRoad pros Joe Sebok and Gavin Smith at a Las Vegas hotspot. Although you have to be in Las Vegas and 21 to cash in this prize, hilarity and hijinks will ensue once you meet up with the guys for drinks. PokerRoad will give you $150 to pay for your beverages. Value: $650.
9th Place: Poker Players International Tournament Buy-In
A buy-in entry for the inaugural PPI tournament to be held in Atlantic City in 2010. Value, a minimum of $500 and could go as high as $1,000.
10th Place: Kid Poker's Hour of Power*
One hour of instruction from Pokerstars.net Million Dollar Challenge star Daniel Negreanu. This is a chance to get inside the mind of Kid Poker and learn what has taken him to the top of the game. Value: $500.
11th Place: Pick Jamie Gold's Brain*
One-hour of instruction from 2006 World Series of Poker Main Event winner Jamie Gold to find out what he has learned about the game since winning the Main Event. Find out what top pros like Chris "Jesus" Ferguson and Johnny Chan have taught Jamie in recent years. Value: $500.
12th Place: Winning Tips from Tom McEvoy*
One hour of tutoring from 1983 World Series of Poker Main Event champion and 2009 WSOP Champions Invitational winner Tom McEvoy. Considering that Tom has over $2.9 million in career tournament winnings there should be plenty to talk about. Value: $500.
13th Place: Lady Maverick's Cram Session*
One hour of coaching from PokerStars Pro Vanesa Rousso. Make sure to take advantage of your time with this high flyer as Vanessa has proven to be a force on the poker scene. Value: $500.
14th Place:High-Stakes Head Games with Matt Glantz*
One hour of instruction with high-stakes ace and recent EPT London High Roller winner Matt Glantz. This is a unique opportunity to get inside the head of this cash-game machine to see what he does to terrorize his opponents. Value: $500.
15th Place: Poker Battlefield Tactics with the DonkeyBomber*
One hour of instruction from 2007 World Series of Poker Player of the Year Tom Schneider. Learn the tactics this pro uses to blow up the WSOP fields. Value: $500.
16th Place: The Bluff Magazine Sports Nut Package
A personal tour and behind-the-scenes look at ESPN, the worldwide leader in sports, in Bristol, Conn. This backstage pass is truly a sports enthusiast's fantasy. In addition to the backstage pass, Bluff will provide the winner with $200 in spending money and a subscription to the magazine. Value: $450.
17th Place: Punishment Athletics Gear Package
A clothing package donated by former UFC Light Heavyweight champion Tito Ortiz. The package includes an autographed book, a shirt, a tank top, Original Tito Flamed shorts, a beanie and an autographed 8x10. Value: $200.
18th Place: SpadeClub One Year Pass
A one-year subscription to SpadeClub courtesy of Card Player Magazine. Value: $150
19th Place: Autographed PokerStars Million Dollar Challenge Chip Set
A PokerStars chip set autographed by the celebrities and poker pros from the PokerStars.net Million Dollar Challenge. Value: $150.
20th through 22nd Place: The Wicked Chops Audio Blast
A pair of Skull Candy headphones from the guys at Wicked Chops Poker. Value: $50.
23rd through 24th Place: PokerRoad Gear Package
A PokerRoad shirt, hoody and hat. Value: $50.
25th Place: PPI Gear Package
A grab bag of PPI gear including a PPI Scottevest shirt, a hat and a pullover. Value: $50.
26th Place: Ace on the River Package
An autographed copy of Barry Greenstein's book Ace on the River, a Poker Road shirt and hat. Value: $35.
27th through 32nd Place: Oops, I Won Too Much Money! Package
An autographed copy of Tom Schneider's book Oops, I Won Too Much Money, containing Tom's tips on how to take his success in the board room and transfer it to the poker table. Value: $20.
33rd through 43nd Place: One Year Subscription to Bluff Magazine Value: $19.95.
44th through 49th Place: Pokerati T-shirt.
The winners of these prizes will receive a Pokerati T-shirt. Value: $15.
50th Place: PokerRoad T-shirt.
The winners of these prizes will receive a PokerRoad T-shirt. Value: $15.
*All coaching sessions will take place over the phone or through Skype.