Pokerstars.net Million Dollar Challenge Details Revealed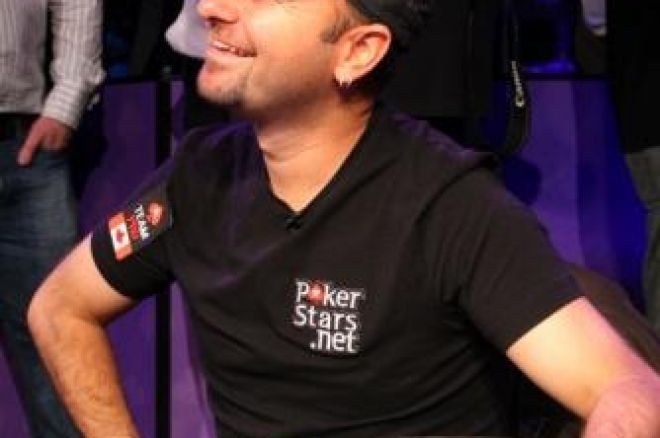 In case you have been wondering how PokerStars was going to try to top Full Tilt's Face the Ace program, the details are now in on the upcoming PokerStars.net Million Dollar Challenge. This new addition to the poker television line-up, set to have its debut on Fox, Sunday, October 11, 2009, after NFL football, promises plenty of exciting action as freeroll winners battle celebrities and poker pros for $1 million.
To win their way onto the show, players must first win a freeroll on PokerStars.net. Then they must submit a 60-second video about themselves that will be judged by officials at PokerStars. If selected by PokerStars officials, the freeroll winner will get a shot to play against an interesting group of players who will surely leave contestants awed by the presence of greatness on the set.
The format for the show is relatively simple. The freeroll winner will have to win four rounds of heads-up action. During the first round, which will feature a trip to the Bahamas as a prize, contestants will face a celebrity such as reigning Playboy Playmate of the Year Jayde Nicole, Super Bowl champion and six-time Pro Bowl selection Jerome Bettis, or mixed martial arts champion Tito Ortiz.
If a contestant wins the first round, he or she moves on to face a member of Team PokeStars, which includes 2003 World Series of Poker Main Event winner Chris Moneymaker, three-time WSOP bracelet winner and Pokerroad.com guru Barry Greenstein, and GoDaddy.com spokes-model Vanessa "Lady Maverick" Rousso. A contestant who wins this round can either keep the $25,000 prize or risk it by facing Daniel Negreanu in the third round.
A player who bests Negreanu in the third round gets $100,000, which he or she keeps no matter what, and a chance to play other $100,000 winners in a sit-n-go for a chance to face Negreanu again in the final round for $1 million. Beating Negreanu in the fourth round turns the online freeroll qualifier into a millionaire.
Those who may be intimidated by these formidable line-ups have some hope because Daniel Negreanu will be in their corner offering advice and tips on how to beat the celebs and poker pros during the first two rounds. Fortunately for contestants, Negreanu won't be holding back with his advice because PokerStars will donate $10,000 to a charity of Negreanu's choice every time a contestant wins a round. Every time a celebrity or PokerStars.net pro wins a round, money will also be donated to a charity. This makes the contest a win-win situation for everyone.
The five-episode series will air on October 11 and 18, 2009, continuing on November 22 and December 13, with the $1 million heads-up match airing on December 27. Fox TV announcer Chris Rose will host the show.
Simply by tuning into the show you can get a chance to win money because PokerStars.net will be offering a $100,000 freeroll series that will allow viewers to enter codes for entry into the freerolls.
Sign yourself up for a PokerStars account with PokerNews for great bonuses and be sure to follow us on Twitter for up-to-the-minute news.