Vegas Grinder Jim Petzing Passes Away After Long Battle w/ Lung Cancer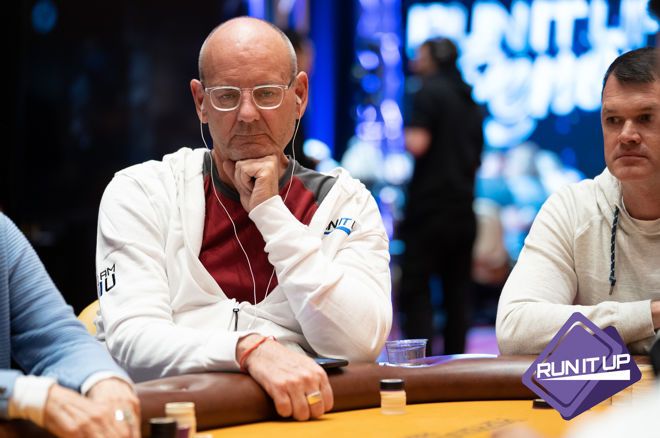 Table Of Contents
On Tuesday, Jim Petzing passed away after a long battle with cancer. Known to grinders in the local Las Vegas scene and a fixture at Run It Up Reno stops, Petzing was well-respected by those who knew him.
"Jim lived life to the fullest, he battled this horrible disease like no one else. Positive. Strong. He was a fighter. He almost seemed super-human," wrote his partner Chris Fleszar in a Facebook post announcing Petzing's passing. "Simply put, he was an incredible man. To all his friends, I want you to know you were everything to him. He cherished the time he spent with you. Many of you in Las Vegas were like his family. Your love and support did so much to help him battle through the tough times."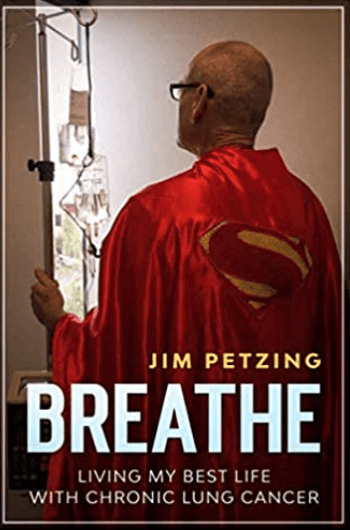 Petzing, originally from Naugatuck, Connecticut, moved to Las Vegas to try his hand as a poker pro. He defeated neck cancer in late 2014/early 2015 but nearly three years later was diagnosed with Stage 3B non-small cell lung cancer.
Petzing, who would go on to author the book Breathe: Living My Best Life with Chronic Lung Cancer, shared his battle via many forums, including Caring Bridge where, in August 2020, he wrote a letter to himself.
"What I can tell you is that I know you are strong. In fact, you are one of the strongest people I know," he wrote. "You're a fighter and you hate to lose. That's why you're so good at poker and have been hugely successful in your professional life over the years, allowing you to fully retire at 55. You know how to work with the cards you're dealt, even the bad ones. You always find a way to work through the tough times that seem insurmountable, and come out on top at the other end."
A Grinder to the Core
Indeed, Petzing was good at poker with hundreds of cashes littering his The HendonMob profile. Dating back to 2007, Petzing had $969,116 in lifetime earnings including a career-best $133,462 for finishing second to Michael Trivett in the 2019 WSOP Circuit Planet Hollywood Main Event.
He was also a regular at Wynn, and it was there he finished third in the 2016 Wynn Classic $1,600 NLHE Championships for $75,509. The last cash of his career, which came on May 15, was seventh in a Wynn $300 NLHE recurring tournament for $1,174.
In April 2019, Petzing became an RIU Reno champion when he took down the $235 Pro Bounty event for $7,930. Throughout his battle with cancer, Petzing credited poker as a motivating factor, and he played competitively to the end cashing in dozens of tournaments in Las Vegas.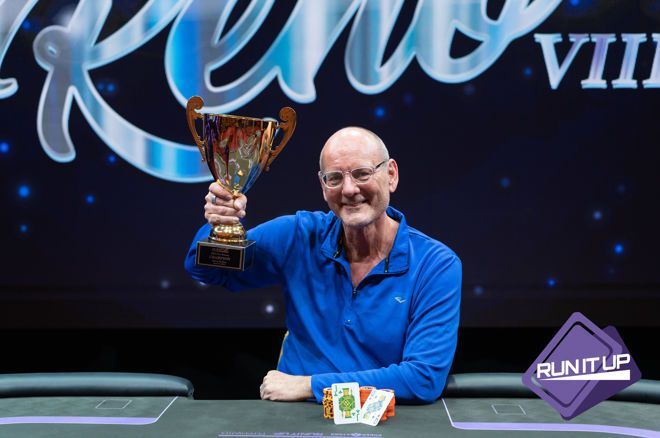 Poker World Reacts
The passing of Petzing sent shockwaves among the poker community in which he ingratiated himself. Many of those who knew him took to social media to either express their grief or share stories.
"Yesterday an angel got his wings and a new star will shine bright...I lost a best friend and a brother, but gained a guardian angel of that I am certain," said Louise Francoeur. "We lost an incredible human being, a fighter, a loyal person to those he loved dearly. James Petzing you will be missed, and your life celebrated."
"He was a ray of sunshine in an empty room. Whenever he walked in, the energy was so incredibly positive."
Steve Roselius wrote: "When I first met Jim in 2019, he was already two years into his battle against Stage Four Lung Cancer, a disease that usually runs its course within six months. But Jim refused to surrender. And unless you already knew, you would never have guessed that he was sick. He was a ray of sunshine in an empty room. Whenever he walked in, the energy was so incredibly positive. I can't think of a single person who had that sort of impact on me or on others as deeply as Jim did."
Nancy Birnbaum also recounted the time she met Petzing: "I met him many, many years ago in 2004 at the Beau Rivage, and we became instant friends. This man was amazing, He had the biggest heart, always volunteering and helping people even when he was sick fighting cancer. He put other people first before himself. We had some great memories."
Vanessa Kade added: "Very sad to hear the passing of James Petzing after a long battle with cancer, who I had the pleasure of playing with a couple times at Run It Up and was always a shining example of positivity and perseverance."
In 2016, Petzing shared his passion for poker in an interview with the WPTDeepStacks Live Updates team:
A celebration of life for Petzing will be held in the future. PokerNews offers condolences to Petzing's friends and family.
Executive Editor US, PokerNews Podcast co-host & 2013 WSOP Bracelet Winner.