2009 November Niner Darvin Moon Reportedly Dead at 56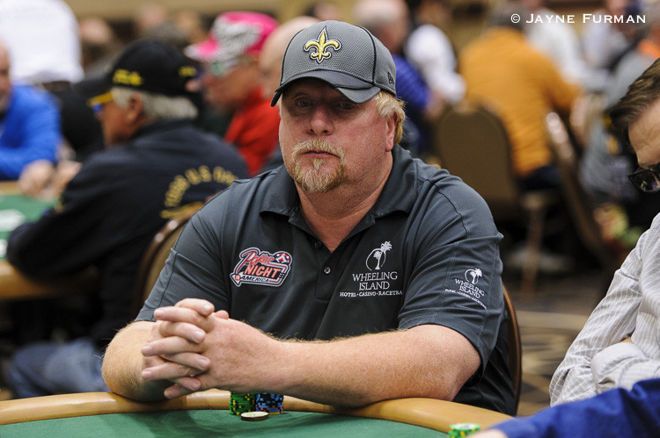 Table Of Contents
Former World Series of Poker Main Event runner-up Darvin Moon has died following a recent surgery, his friend Todd Anderson reported on Twitter. He was 56.
Anderson told PokerNews that Moon had surgery about a week before his death. The surgery had seemingly gone well, with Moon telling Anderson just two days ago that he was feeling great and ready to get back to his logging work.
Then, Anderson received a call from Moon's wife, Wendy, at 8 a.m. on Saturday with news that he'd died. Anderson said the cause of death may have been a blood clot.
According to the American Society of Hematology, blood clots are a fairly common complication after surgery, affecting about 900,000 Americans per year and killing about 100,000.
Moon's Poker Career
Moon was a complete unknown with zero recorded cashes when he stormed out of nowhere to make the WSOP Main Event final table in 2009.
Not only did the mystery man from Maryland get there, he sat down behind the chip lead when the remaining nine players convened for the final table. That came mostly thanks to an infamous hand in which Billy Kopp got a pile of chips in drawing stone dead with flush under flush, leaving Moon with almost a quarter of the chips in play with 11 left.
Wearing his signature New Orleans Saints cap, the goateed Moon played villain early, foiling poker hero Phil Ivey when the legend's ace-king failed to hold against Moon's ace-queen, breaking the hearts of fans everywhere.
Moon rode his stack to heads-up play, where he found himself down in chips to Joe Cada who seemingly couldn't lose an all-in pot. That remained the case on the final day, as a three-hour heads-up match essentially came down to two hands. First, Moon's all-in semibluff with an open-ended straight draw failed to blow Cada off second pair or get there on the river. Then, they played a flip for 80% of the chips in play and Cada's nines held against queen-jack suited to crown him world champ and relegate Moon to runner-up status.
Moon had said before the final table that he was done with poker after that tournament, but it turned out to be not quite true. He played a smattering of events around the $1K level over the coming years, cashing for about $30,000 to add to the $5.1 million he'd won in the WSOP.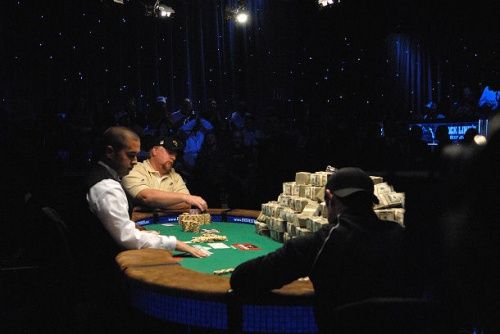 A Principled, Hard-Working Logger
Instead of using the millions he'd won to fire big games or live lavishly, Moon invested into his logging business.
Moon famously left a six-figure sponsorship on the table before his November Nine appearance, saying he couldn't endorse something he didn't believe in — he'd never played online before and reportedly didn't own a computer.
"He was a man of deep principle," said Anderson, who described his friend as "100% authentic."
"He didn't feel right about it. I'm not sure if there's another person on Earth who would have turned that down. Instead he wore his famous New Orleans Saints cap the whole way through the tournament. Eventually, it paid off in other ways when the owner of the Saints invited him to sit in his box at the 2010 NFC Championship game and later he went to the Super Bowl as his guest."
Instead, Moon eventually signed on with a company he believed in, Heartland Poker Tour, where he'd befriended founder Anderson and many of the regulars. However, in trademark Moon fashion, Anderson said he never accepted a dime and only agreed to free rooms.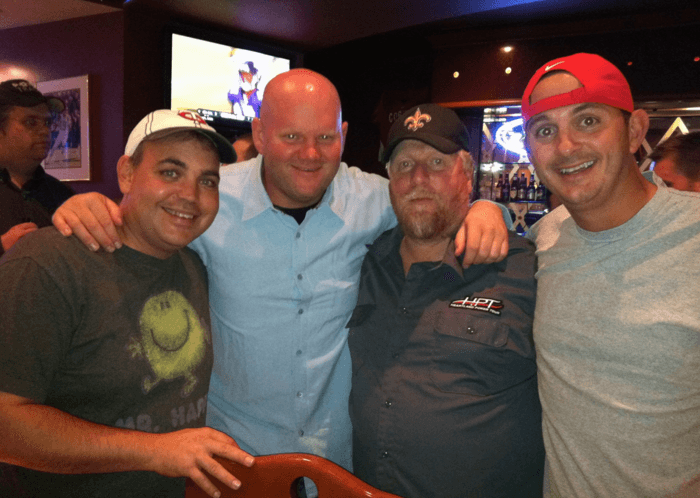 "Darvin was just a great guy," he said. "Never pretentious, always real.
"I'll never forget the time we were playing in a low stakes cash game just for fun and there was a player acting up at the table and being a real ass to everyone. He was a young guy and claimed to be a professional baseball player. After about 30 minutes of his antics and bullying Darvin just got up and said, 'C'mon let's go outside.' The guy was half his age but he was smart enough to know he didn't stand a chance. He quickly racked up his chips and left."
Moon's earnest attitude and frank honesty, as well as his unabashed status as an amateur player, endeared him to many both in and around the game. Allen Kessler called him a "class act," as did several others who had played with him.
"Darvin Moon was one of the genuinely nicest individuals I ever met in the game of poker," said Dan Ross, who did media for the HPT.