Legendary Actor Ed Asner Talks Poker, Life, and His L.A. Charity Event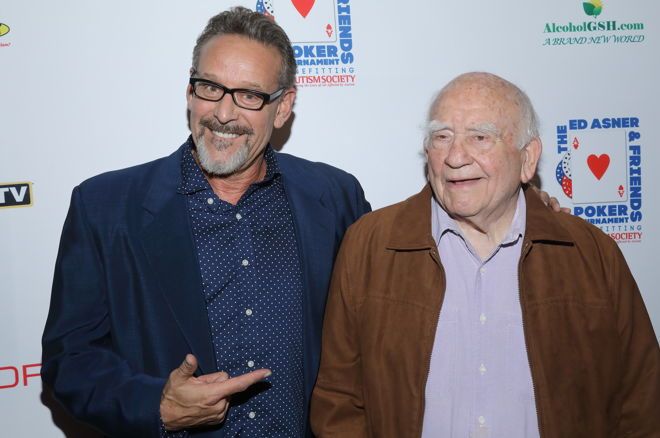 It's no secret that there is plenty of poker played in Hollywood, and those in the Los Angeles area have a chance to play among celebrities on Saturday, Sept. 8, all for a worthy cause. Legendary Emmy-winning actor and comedian Ed Asner will host the Sixth Annual Ed Asner and Friends Poker Tournament Celebrity Night. The event promises plenty of fun, food, cocktails, and of course, poker.
"The [Ed Asner Family Center] fills a tremendous void in the support needs of families with special needs individuals."
Asner leads a long list of celebrities, sponsors and movie studio executives getting in on the action, which benefits the non-profit Ed Asner Family Center. The center helps those with special needs and their families. The center's goal is "to embrace the complete family, helping them meet the challenges they face with grace and support." The center offers arts and career advancement programs as well as counseling and mindfulness classes.
"Our goal is to nurture and cultivate self-confidence for those with special needs and to embrace and support their families," says Asner, who has a son and grandsons on the autistic spectrum.
The event offers a fun night out to support the center with more than 300 guests expected to attend and raising more than $100,000. Players not only enjoy some card playing, but also a dinner buffet, cocktails, silent auction and plenty of prize drawings.
"You can sit down at your first table and there will be me or Don Cheadle or Rosie O'Donnell."
Asner is beloved by many for his role on "The Mary Tyler Moore Show," but has also starred in numerous films and television shows. He has won seven Emmy awards and is still acting regularly at age 88. Asner also has a love for poker and spoke with PokerNews about the game and the fundraiser.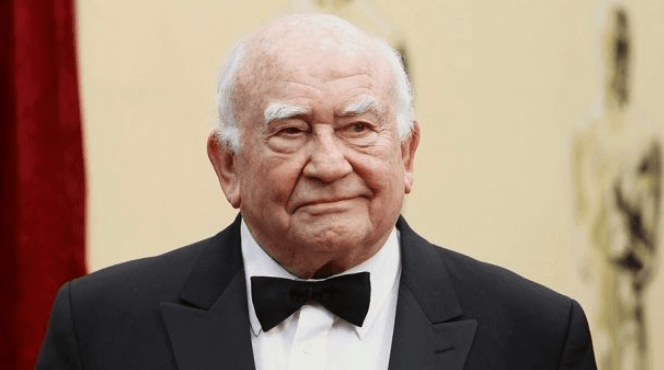 How long have you been playing poker and how did you get into the game?
Ed Asner: My brother Ben was more of a poker player than I was. He would travel and play in tournaments. I always loved poker. I think I started really playing when I was in the Army [Asner served in the U.S. Army Signal Corps in the 1950s. He also toured Europe entertaining troops in plays at Army camps.]
Are you part of any regular games? Are there any other actors you play with?
The only game I regularly attend is a game that an agent friend of mine has. There are always people I recognize sitting around that table. Jason Alexander is a good poker player. Mimi Rogers is good too. Most are better than I am.
What do you like most about the game?
When you play poker with a group of people, much like any sport, you are all on a equal footing. It doesn't matter who you are. At that moment in time you are just six players working your cards. I find it very relaxing.
Can you share a little about your own skills at the table?
Well, I don't know. Most people think I'm a card shark. But I'm not. I think my son Matt is a better player than I am. I have never finished at the top of any tournament. I tend to bet too heavily and I have trouble reading the flow of the table nowadays. But maybe I am saying that to throw you off your game.
Have you ever played in Las Vegas or any other casino tournaments?
I have only played in a tournament at The Gardens Casino. I found it too serious. I like a well-paced game, but I like to have fun while I'm doing it.
What does this charitable cause mean to you and what do you get out of it?
Well I have done the tournament for the last five years for other charities – Autism Speaks for four of those years and Autism Society for one. This year we are doing it for The Ed Asner Family Center and I am very excited. We offer arts and vocational enrichment and mental health support for all special needs families at little to no cost.
My son and daughter-in-law are the people responsible for our vision. We had a very successful camp this last summer. It fills a tremendous void in the support needs of families with special needs individuals.
What can players expect from this year's tournament?
What makes this tournament interesting is that you really never know who will be at your table. You can sit down at your first table and there will be me or Don Cheadle or Rosie O'Donnell. The best thing about it is that everyone is there for the same reason: to play some poker and draw attention and raise funds for a great cause. What could be better than that!
The event begins at 5 p.m. local time on Sept. 8 at Playa Studios, 11260 Playa Court in Culver City. For more information, visit the center's website. Past celebrities attending included Rosie O'Donnell, Don Cheadle, Matthew Modine, Michael Chiklis, Dylan McDermott, Lou Diamond Phillips, Ed Begley Jr., Tom Bergeron, Don Cheadle, Peter Fonda, Darryl Hannah, Thomas Gibson, Lisa Loeb, Michael McKean, Holly Robinson Pete, Wayne Brady, Randy Rainbow, Sebastian Bach, Rocky Carroll, Patricia Heaton, Ivy Teves, William Zabka, and Greg Grunberg.
Photos courtesy of the Ed Asner Family Center.
Sean Chaffin is a freelance writer in Crandall, Texas. His work appears in numerous websites and publications. Follow him on Twitter @PokerTraditions. He is also the host of the True Gambling Stories podcast, available on iTunes, Google Play, TuneIn Radio, Spotify, Stitcher, PokerNews.com, HoldemRadio.com, and TrueGamblingStories.com.