Top Stories of 2021, #9: Michigan Deals First Hands of Online Poker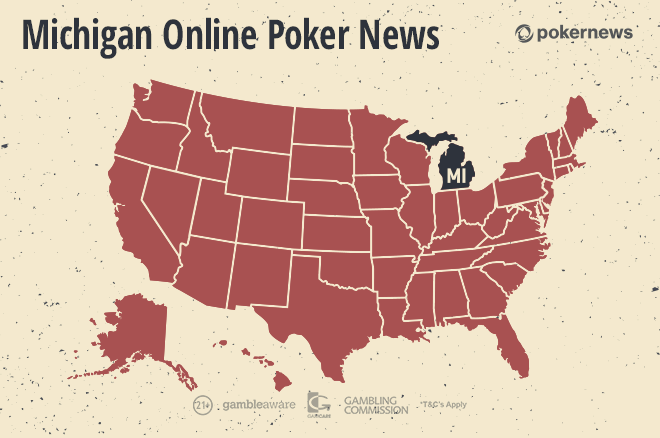 April 15, 2021 marked the 10-year anniversary of Black Friday, the day federal authorities shut down and forever changed online poker in the United States. Gone were the days when U.S. citizens could sit down and log onto sites like PokerStars and Full Tilt Poker at their leisure.
Instead, online poker disappeared before slowly being reintroduced to the landscape, albeit on a state-by-state basis. Nevada, New Jersey, and Delaware were the first to legalize back in 2013, and four years later in 2017 Pennsylvania joined the fray, though they didn't launch operations until 2019. That same year, Michigan passed legislation to make online gaming legal.
However, it wouldn't be until January 29, 2021, that the Wolverine State would actually deal a hand, thus becoming the fifth state to offer legal online poker.
Michigan Online Poker
Find out what the best legal online poker sites and bonus offers in Michigan are.
PokerStars, the world's largest online poker operator, became the first to launch real-money poker in Michigan. They did so alongside FOX Bet and Stars Casino, which offered sports betting and casino games respectively. The real-money brands are partnered with the Little Traverse Bay Bands of Odawa Indians Gaming Authority.
"We welcome the addition of Odawa Casino, Poker Stars, Fox Bet, and Barstool Casino to Michigan's growing online gaming and sports wagering market," said MGCB executive director Richard S. Kalm in a news release at the time. "Their participation will generate revenue to support education, tribal communities, and the city of Detroit."
Although the launch was reported to be happening around 11 a.m. in Michigan, it seemed that it took a couple of hours for the first games to get rolling. Around 1:30 p.m., a screenshot circulated on social media appeared to show action underway at a $0.50/$1 no-limit hold'em table.
---
Top Stories of 2021, #10: ClubGG Makes a Splash in the Poker World
---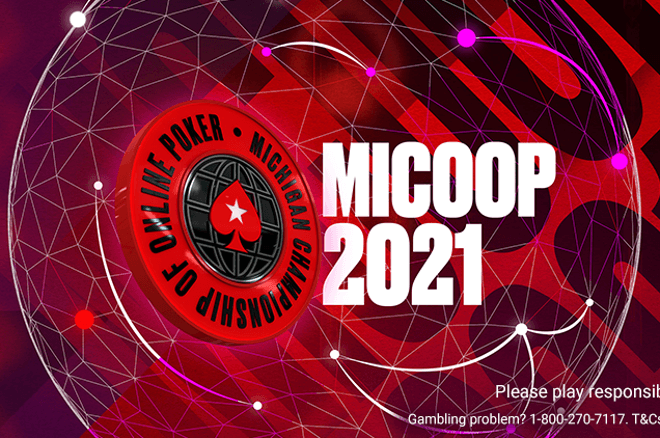 In February into March, PokerStars hosted the first-ever Michigan Championship of Online Poker (MICOOP), which was Michigan's first-ever major online series. It began on February 20 and in early March. The 60-event series proved to be a huge success by catering to 28,830 combined entrants and awarded $2,208,002 in prize money, well ahead of the $1.4 million in guaranteed prize pools.
The series began when "PowerRanges" topped an 883-entry field to win Event #1: $100 NLHE Kick Off, Nightly Star SE for $13,652 and ended when "smftt" bested a 1,284-entry field to win Event #55: $300 NLHE Main Event for $56,398.35.
In between, there were several intriguing storylines, including a pair of two-time winners. First, "sexycaitlyn" won Event #6: $200 NLHE Sunday Special SE for $9,567.68 and then the following day took down Event #11: $100 NLHE 4-Max for an additional $5,355.72.
A week later, "Coolriver84" was victorious in Event #34: $100 NLHE 6-Max for $5,495.38 and then won the penultimate tournament of the series in Event #59: $100 NLHE Nightly Stars, good for $6,629.72.
Also claiming a title was Andrew "autokorekt" Korby, who bested a 322-entry field to win Event #43: $100 NLHE 6-Max Turbo for $5,547.22.
PokerStars would go on to host several other successful series including the MISCCOP.
On March 22, the partypoker US Online Network by Roar Digital launched BetMGM online poker operations in Michigan.
"The launch of BetMGM Poker in Michigan fully rounds out our premier gaming portfolio in the state"
BetMGM, which had previously launched casino and sportsbook operations, become the second online poker operator in the Wolverine State band launched with both cash games and tournaments on its client.
"The launch of BetMGM Poker in Michigan fully rounds out our premier gaming portfolio in the state," said Adam Greenblatt, Chief Executive Officer of BetMGM. "BetMGM's sports betting and casino offerings have been met with incredible early success in Michigan and we're thrilled to provide players with another exciting gaming option."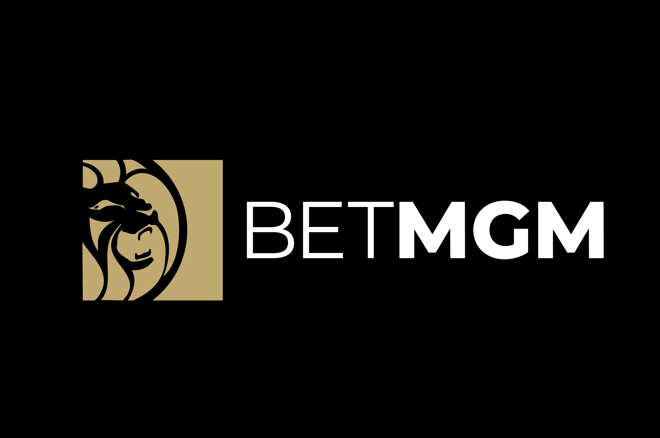 In April, BetMGM held its first-ever online poker series – the BetMGM Online Series Poker Michigan. The weeklong series wound up catering to a combined 2,229 entries across its 10 events while awarding $374,102 in prize money.
Event #10: $75,000 GTD Sunday Special 8-Max, the final event of the series, saw 217 runners and when the last chance saloon had closed for business it was "dpg123" sitting alone in the winner's circle, pulling in an impressive $20,073 for their victory.
| Date | Buy-in | Tournament | Entries | Prize Pool | Winner | Prize |
| --- | --- | --- | --- | --- | --- | --- |
| Sunday, April 18, 2021 | $215 | Event #1: $75K GTD Sunday Special 8-Max | 339 | $75,000 | TinCap | $10,342.17 |
| Monday, April 19, 2021 | $215 | Event #2: $20K GTD PKO 8-Max Bounty | 91 | $20,000 | marioparty | $6,776.84 |
| Tuesday, April 20, 2021 | $109 | Event #3: $10K GTD PLO 6-Max | 143 | $14,300 | MiSkins | $3,888.20 |
| Wednesday, April 21, 2021 | $215 | Event #4: $25K GTD 8-Max NLHE | 133 | $26,600 | Snicklefritz | $6,177.50 |
| Thursday, April 22, 2021 | $215 | Event #5: $20K GTD 40 Stack 8-Max | 92 | $20,000 | HiImKAD | $4,800 |
| Friday, April 23, 2021 | $320 | Event #6: $25K GTD PKO 8-Max Bounty | 80 | $25,000 | BlewHueSpew | $6,890.06 |
| Saturday, April 24, 2021 | $215 | Event #7: $25K GTD 6-Max | 114 | $25,000 | BiggY Blains | $6,358.04 |
| Sunday, April 25, 2021 | $20 | Event #8: $5K GTD 8-Max Mini NLH | 519 | $9,602 | ivegotstylekid | $1,618.43 |
| Sunday, April 25, 2021 | $109 | Event #9: $20K GTD Sunday 1/2 Price 8-Max | 501 | $50,100 | Zzulran | $8,442.20 |
| Sunday, April 25, 2021 | $535 | Event #10: $75K GTD Sunday Special 8-Max | 217 | $108,500 | dpg123 | $20,072.54 |
Two significant developments seem to be on the horizon for online poker in Michigan; in fact, both were expected to happen in 2021 but have been delayed for likely political reasons. The first is Michigan joining an interstate compact with the likes of New Jersey, Nevada, and hopefully Pennsylvania. Legislation for the state to do so has already been passed, now it's just a matter of making it happen.
Similarly, back in May, 888 Holdings PLC, the parent company of 888poker, announced its plans to launch regulated online poker in the states of Michigan and Pennsylvania in the form of WSOP.com during the first half of 2021. They managed to get things up and running in Pennsylvania with relative ease, but the same can't be said for Michigan as players are still waiting for poker's most prestigious brand to come to their state.
If both happen in 2022, don't be surprised to see Michigan make PokerNews' top ten stories again next year.
Executive Editor US, PokerNews Podcast co-host & 2013 WSOP Bracelet Winner.