Get Ready Michigan and Pennsylvania; 888 Set to Launch WSOP.com Soon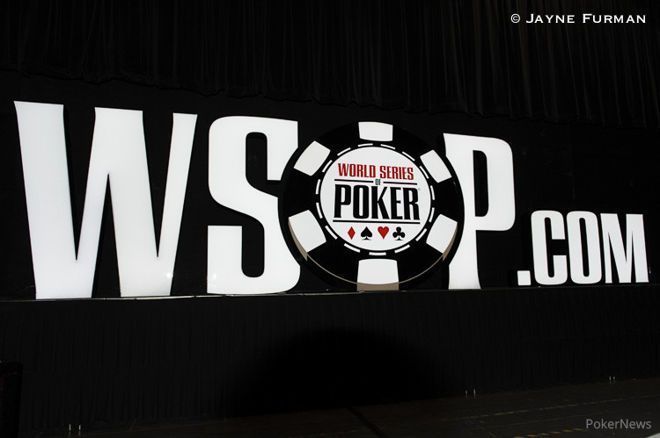 888 Holdings PLC, the parent company of 888poker, announced its plans to launch regulated online poker in the states of Michigan and Pennsylvania during the first half of 2021.
This will include an expansion of WSOP.com, which currently offers multi-state tournaments, including the popular WSOP online gold bracelet events, in New Jersey and Nevada and shares cash game liquidity with 888poker in Delaware.
"Regarding market launches," said 888 Holdings CEO Itai Pazner during the Q1 2021 investor's call. "We're planning to launch in the first half of this year—which basically means in the next couple of months … two additional poker states with our partnership with Caesars and WSOP."
---
Related: WSOP Online Bracelet Schedule: 33 Bracelets in 32 Days, Starting July 1
---
Bigger Online Bracelet Events on the Horizon?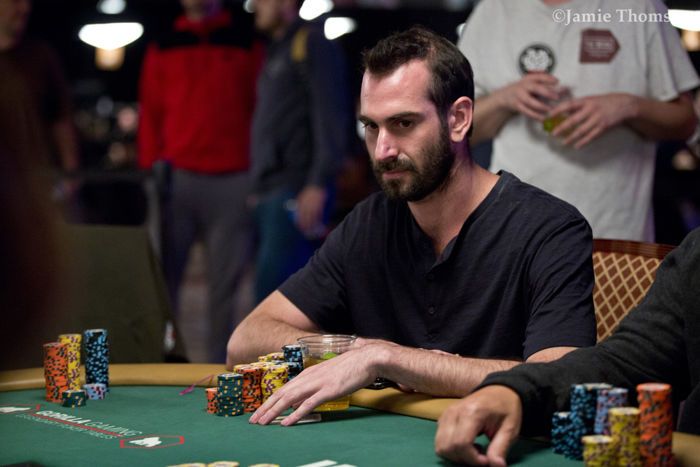 WSOP.com has hosted online bracelet events as part of its bigger WSOP festival since 2015 when Anthony "casedismised" Spinella won Event #64: $1,000 WSOP.com Online No-Limit Hold'em for $197,743 to claim the first-ever bracelet held online.
The following years witnessed one event on the schedule become a handful and for players to be allowed to play from New Jersey (sorry, no Delaware) until last summer when with live poker on hold, WSOP.com successfully hosted 31 bracelet events awarding nearly $27 million in prizes.
Last year was already big with just Nevada and New Jersey as can be evidenced by the $2,019,700 prize pool the 2,126 entries created in the 2020 WSOP Online Series Event #31: $1,000 NLH Championship won by Nahrain "2Rivers" Tamero for $310,832.
---
Related: Nahrain "2Rivers" Tamero Wins 2020 WSOP Online Event #31: $1,000 NLH Championship ($310,832)
---
A live World Series of Poker is scheduled this year in the autumn in Las Vegas leaving the summer open again for WSOP.com to host another WSOP Online Series, featuring 33 bracelet events over 32 days, this July.
If players were included this year from Michigan and Pennsylvania, expectations on the turnout for all bracelet events will be to the moon.
Michigan alone could double things with its approximately 10 million-strong population nearly equal to that of New Jersey and Nevada combined and could more than triple to 33 million when taking Pennsylvania's sizeable 13 million population into account. Of course, you would need to factor in that some players that wind up playing from these states have traveled to New Jersey or Nevada during the WSOP Online Series in the past but this wouldn't significantly influence overall liquidity as other factors might such as competition.
Many Hurdles to Still Cross
But is this likely to happen? It seems possible, but a few things need to happen quickly for this to occur during the 2021 WSOP Online Series.
888 Holdings has announced its intentions to launch online poker with its partnership with Caesars and WSOP.com during the first half of the year. They already have a license in Pennsylvania and there shouldn't be much of an issue with the Michigan Gaming Board granting a license for 888 to operate in the Wolverine State as well.
If (and when) the launch occurs in these states, the plan according to PokerFuse is for 888poker to roll out its new Poker 8 client that is currently utilized in most of the world in one of these states with eventually replacing the legacy client with the new Poker 8 client in Delaware, Nevada, and New Jersey as well.
While it does seem feasible for WSOP.com to be operating in three or four states instead of just the two currently there is another hurdle to cross for the network to grow from two states with 10 million residents to four states with 33 million residents in the Multi-State Internet Gaming Agreement (MSIGA).
Currently, Delaware, Nevada, and New Jersey are all a part of the Multi-State Internet Gaming Agreement (MSIGA), which allows online poker operators to share liquidity in cash games and tournaments across these three states. WSOP.com and 888poker are the online operators currently taking advantage of shared liquidity as 888poker is currently the only licensed operator in Delaware and WSOP.com is the only game in town in Nevada but one could expect operators such as PokerStars and partypoker to get into the mix as more states sign-on.
The Wire Act Delay
There was a concern the past two years about the DOJ's reinterpretation of the Wire Act including online poker, thus prohibiting shared liquidity. United States District Judge Paul Barbadoro reversed this opinion in June 2019 and the DOJ appealed. The appeal was dismissed in January 2021 and the US Court of Appeals for the First Circuit issued a mandate in March 2021 formalizing the position of the courts and putting the DOJ on the clock with 90 days to appeal the decision to the US Supreme Court.
This appears less likely to happen as time goes on and with the battle beginning under a different political administration and without the influence of the late multi-billionaire founder of Las Vegas Sands Corp Sheldon Adelson, who was a fierce online poker antagonist.
---
Related: A Look at Sheldon Adelson's Gambling Industry Legacy
---
It would be logical for Michigan and Pennsylvania to join the MSIGA once this hurdle is cleared as the agreement would facilitate the growth of online poker operators that desperately rely on liquidity while also potentially generating more tax income for the state.
That being said, things rarely happen quickly when it comes to gaming legislation — and rather than a likelihood — it would be a welcome surprise if either state joined the pact in time for the WSOP Online Bracelet Series to take place in July.