Top Stories of 2021, #1: The Return of the Live World Series of Poker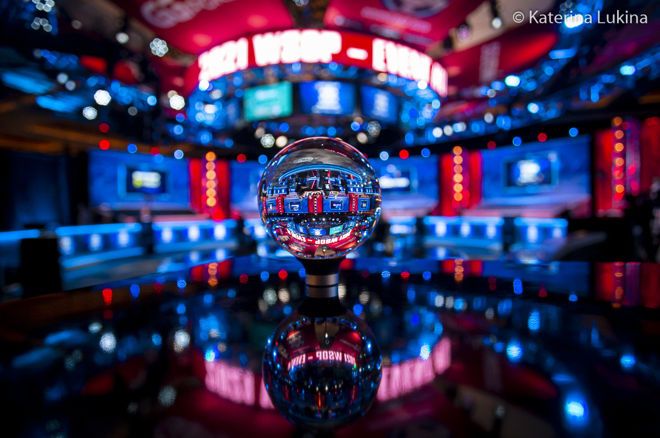 Going without a live World Series of Poker (WSOP) in 2020 felt a bit like a kid waking up Christmas morning to discover that Santa didn't bring any presents. Thankfully, poker's greatest spectacle returned in 2021, and it was the biggest and most satisfying story of the year.
The pandemic forced the cancellation of the series last year. Many poker players were concerned the same thing would happen again this past summer due to the continued spread of COVID-19. And they were partially right as the WSOP wasn't ready to go over the summer. But a full 88-bracelet event series ran without many hiccups in the fall, and PokerNews was on-hand to capture all the exciting moments.
---
Top Stories of 2021, #2: Michael Addamo Heater
---
Pandemic Restrictions, One Last Hurrah at the Rio
The 2021 World Series of Poker was just like any other year outside of the a few differences. Vaccination against COVID-19 was required for all players (but not dealers) this year, and as we already mentioned, the event took place in the fall. Otherwise, the WSOP was every bit as enjoyable as in year's past.
When the series concluded, we said goodbye to the Rio All-Suites Hotel & Casino, the host site for the WSOP since 2005. Caesars Entertainment will move the 2022 WSOP down the street to Bally's and Paris on the Las Vegas Strip.
Hellmuth's Behavior, Performance the Talk of the Series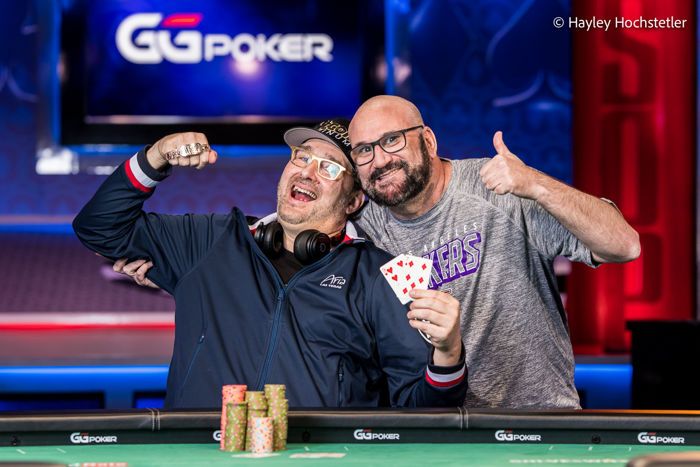 Phil Hellmuth won his record-extending 16th bracelet in Event #31: $1,500 No-Limit 2-7 Lowball Draw in mid-October. He'd already reached three final tables at the 2021 WSOP prior to that bracelet-winning performance.
In one of those final table appearances — fourth place in Event #19: $10,000 Seven Card Stud Championship — the "Poker Brat" melted down and went on a profanity-laced tirade for over 10 minutes at the final table. His behavior went beyond swearing when, on multiple occasions, he jokingly (we hope) threatened to burn down the casino.
Hellmuth would go on to set a single-series record for most final table appearances (seven) and finished second to Josh Arieh in the Player of the Year race. But many will remember his questionable behavior just as much as his performance.
Attendance Down but Still a Positive
There are two ways to look at 2021 WSOP attendance. A glass half-empty type of person would argue that attendance was down 20%-30% in most events compared to 2019. But someone with a positive mentality would likely celebrate the fact that many events drew thousands of players despite having a vaccine mandate in place.
The Main Event, poker's most prestigious annual tournament, had 6,650 players, down significantly from 2019 (8,569). But Koray Aldemir still took home a massive payday of $8 million for winning the world championship event. Main Event attendance this fall was the 10th highest all-time and only 300 entrants away from the seventh highest. So, however you want to spin it, there were still attendance-related positives to be found given the unusual circumstances.
Generosity of the Poker Community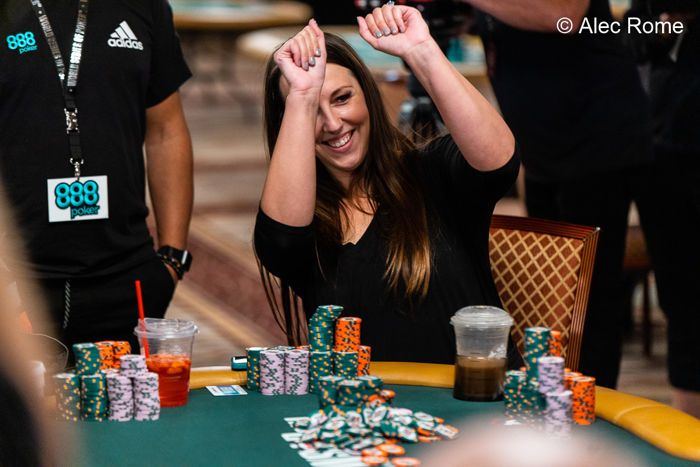 The World Series of Poker isn't only about money and bracelets. This past fall, we discovered there are far more important things, and learned that the poker community can be quite generous.
Three individuals made their mark on the poker world during the series in a positive way for reasons other than what they accomplished on the felt. Dragana Lim, the last woman standing in the Main Event (64th place for $95,700), pledged to use her winnings to build an animal foundation.
Gershon Distenfeld won Event #48: $1,500 Shootout No-Limit Hold'em, and gave away every penny of his $204,063 to charity.
Michael Graydon, an Alabama recreational player, is suffering from terminal brain cancer. He tweeted that he was seeking backers to fund his Main Event buy-in. MJ Gonzales and Jonathan Depa both stepped up to the plate and offered to cover his buy-in, while Maria Ho bought his plane ticket to Las Vegas.
Graydon didn't cash in the $10,000 buy-in tournament, but he was blown away by the generosity of the poker community, which he told to PokerNews' Lara Neacy in an exclusive and emotional interview following his bust-out.
Shades of 2003
In 2003, amateur player and professional accountant Chris Moneymaker went from Average Joe to poker world champion. In doing so, he helped spark a massive poker boom. Since then, he hasn't had much success at the WSOP, but he was back in a big way in November during the Main Event.
The Poker Hall of Famer gave the poker community a glimpse of the greatness he displayed 18 years ago. During the first few days of the Main Event, he hung around the top of the leaderboard. Unfortunately, for his fans, the run came to an end on Day 5 when he was eliminated in 260th place for $38,600.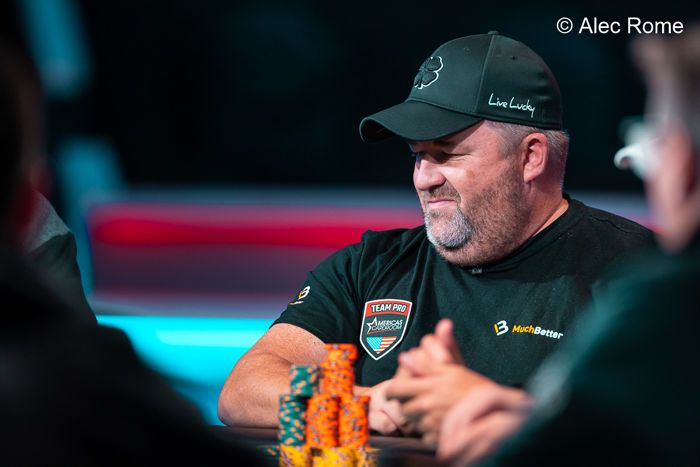 Moneymaker wasn't the only popular poker player to make a surprise appearance at the 2021 World Series of Poker. Doyle Brunson, who also built a big stack over the first couple of days in the Main Event, played in a few tournaments this fall to the delight of his many adoring fans.
Arieh Surprises, Wins POY
Josh Arieh is a talented poker player, so it shouldn't be a surprise to anyone that he had the ability to win WSOP Player of the Year. But it was a bit surprising considering he doesn't typically put in enough volume at the series to win the award.
Arieh, who finished third in the 2004 Main Event, absolutely crushed it this fall. He won his third and fourth bracelet and reached three additional final tables en route to a Player of the Year crown. The Georgia native witnessed his hometown Atlanta Braves win the World Series in baseball while he was the most outstanding performer in the World Series of Poker.
That's it, folks. An exciting year for poker has now come to an end. What will 2022 bring the poker community? More bracelets from Phil Hellmuth? Daniel Negreanu finally winning his seventh bracelet? Darren Elias extending his World Poker Tour (WPT) title record? More heartwarming stories about poker players being generous? Stay tuned, it's shaping up to be a great year.