Top Stories of 2021, #10: ClubGG Makes a Splash in the Poker World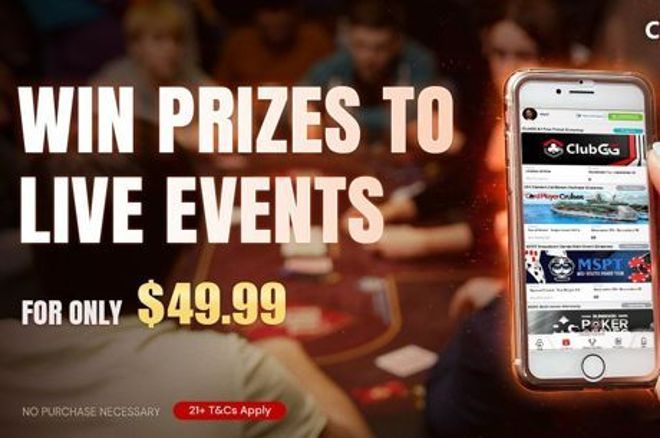 It is that time of year again when PokerNews delves through the hundreds of articles published over the past 12 months and chooses the ten biggest stories of the year. Kicking off the series for 2021 is the launch and initial success of a brand new poker product, GGPoker's ClubGG.
ClubGG launched in August and is GGPoker's first foray into the world of private club-based poker apps. The free-to-play app is available on Windows-powered computers, in addition to being playable on Android and iOS devices thanks to a state-of-the-art dedicated app.
There are dozens of free poker apps on the market today, so what makes ClubGG stand out from a crowded crowd? The fact ClubGG makes it possible to win seats to major live events worldwide and do so from almost anywhere on the world is the answer.
Daniel Negreanu Inspires Latest ClubGG WSOP Main Event Seat Winner
ClubGG Opens Online Poker To Players Around The World
ClubGG opens the door for players worldwide to play poker against their friends and opponents from all corners of the Earth. The tried-and-tested sweepstakes model (you can become a Platinum Member for $49.99 per month) means ClubGG is fully legal and accessible from more than 40 U.S. states, reopening the online poker world to the American audience.
"We believe live poker events should be more affordable and accessible"
Dom Choi, Head of ClubGG, told PokerNews why GGPoker created ClubGG.
"Here at ClubGG, we believe live poker events should be more affordable and accessible. We aim to service poker players around the world who enjoy playing brick and mortar tournaments. Whether it is playing in your local poker room or traveling to different destinations, we want to make it more affordable for everyone."
The World Series of Poker (WSOP) Main Event is the one live poker tournament that everyone wants to play at least once in their lives. Unfortunately, the $10,000 buy-in is too much for most bankrolls to stretch to. Sure, there are online satellites feeding into "The Big Dance" but ClubGG wanted to make it possible for low-stakes players to have a legitimate shot at competing in the WSOP Main Event.
The Surreal Experience of Francisco Estrada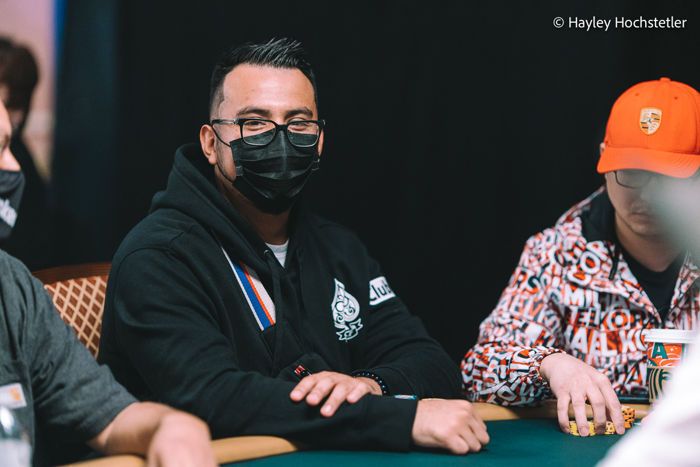 It is fair to say ClubGG achieved that goal and then some. Platinum members who subscribed to ClubGG for the affordable sum of $49.99 per month, enjoyed unlimited chances at winning one of 50 guaranteed WSOP Main Event seats. Francisco Estrada was one of the first players to win a 2021 WSOP Main Event seat at ClubGG, doing so from the comfort of his home in Thornton, Colorado.
Estrada discovered ClubGG through PokerNews and immediately signed up for an account.
"The article was only five minutes old! I clicked on it and it told me all the steps and all the different stages. I felt it was meant for me."
Estrada battled through the stages and got his hands on a WSOP Main Event seat, something he described as being surreal.
I did it ! I turned a $49.99 sub @ClubGG_Poker into a $10,000 MAIN EVENT @wsop seat! The dream is real ! Shoutout t… https://t.co/OMFq4YBa1G

— Francisco Estrada (@MrEstrada303)
"Poker is one of my biggest passions and it's a huge part of my life. It feels amazing, too surreal. I still can't wrap my head around what's going on. All the support and love has made me realize what I did. If I cash, it's going to be for my daughter. There's so much motivation that comes into it. I'm excited about the future."
The ClubGG qualifier did cash, finishing 705th in the 2021 WSOP Main Event for an impressive $17,500.
The Best Fifty Bucks Vasu Amarapu Ever Spent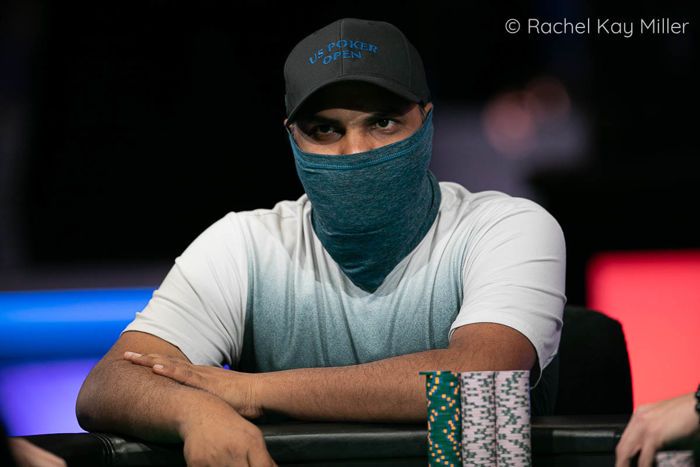 While Estrada's achievement of turning a $49.99 investment into a $17,500 score was impressive, the epic WSOP Main Event run of Vasu Amarapu was something else. The Illinois native who lives in Dorchester, Massachusetts, like Estrada, learned about ClubGG from an article on PokerNews.
"The $50 that I spent, that's the best thing that happened to me in my life"
"I read an article on PokerNews, and right away I downloaded the app. The steps [to win a WSOP Main Event seat] were very clear. The $50 that I spent, that's the best thing that happened to me in my life," Amarapu explained to PokerNews during Day 6 of the 2021 WSOP Main Event.
Amarapu almost went all the way in the WSOP Main Event, navigating his way to a miraculous 13th place finish worth $470,000. He was five community cards away from doubling up through eventual third-place finisher Jack Oliver; his pocket sevens lost a coinflip against the British youngster's ace-queen.
The deep runs of Estrada and Amarapu were a major source of excitement for the ClubGG management team, and the floods of players who had access to the special GG Platinum Lounge throughout the WSOP.
Social Interaction Is Key To ClubGG's Success
"Every day we would check the progress of our qualifiers on PokerNews," Head of ClubGG Choi said. "We were rooting for all of our qualifiers and excited for them once many of them reached the money stages. We were watching Vasu through the stream and at his rail when time allowed. It was just an amazing accomplishment for Vasu to turn his $49.99 into $470,000 and so close to achieving every poker player's dream.
---
Read More: ClubGG Qualifier Vasu Amarapu Goes Deep in WSOP Main Event: "Best $50 I Ever Spent"
---
"Our members were playing for side event prizes in our GG Platinum Lounge at the WSOP and seeing them win prizes first hand was fulfilling. Sharing stories about their experiences and journey to winning their Main Event tickets during the Daniel Negreanu meet-and-greet, members asking each other for their ClubGG nicknames, and seeing each other for the first time away from the virtual felt, where they shared battle stories and complimented each other's abilities was the highlight of the Series for me."
ClubGG Handing Out Over 100 Seats to Live Poker Events in December
2022 Looks Set To Be A Year To Remember
ClubGG members will have plenty of opportunities to follow in the footsteps of Estrada and Amarapu thanks to the key partnerships ClubGG has forged with key strategic partners. They, and hopefully you, can win seats to events that are part of tours such as:
World Series of Poker
World Series of Poker Europe
World Series of Poker Circuit
The Mid States Poker Tour (MSPT)
The Run Good Poker Series (RPGS)
Card Player Cruises
Bounty Poker Tournament
Kings of Tallinn
Battle of Malta
PokerNews Cup
Choi informed PokerNews ClubGG is continually working behind the scenes to create new partnerships and be able to send players to new events.
"In 2022, players can expect more events to be added on ClubGG, not just in the United States but in Europe and, hopefully, in Asia-Pacific if and when events are back on from the COVID-related restrictions."
If you thought 2021 was an exciting time to be a member of ClubGG, 2022 has all the hallmarks of being nothing short of amazing.