ClubGG Qualifier Vasu Amarapu Deep in WSOP Main Event: "Best $50 I Ever Spent"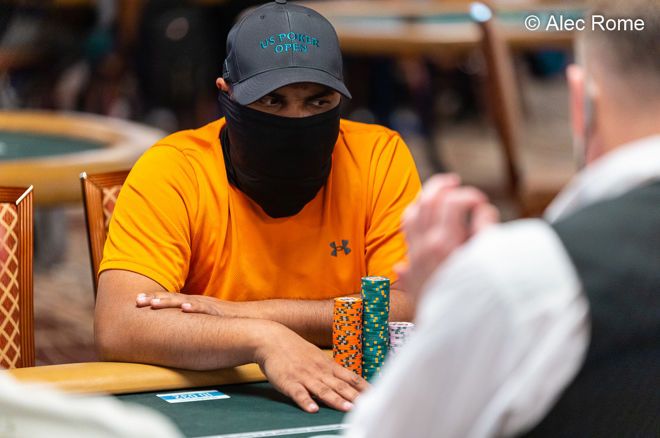 Table Of Contents
Vasu Amarapu went from $50 into potentially millions in the World Series of Poker (WSOP) Main Event , thanks to signing up for the ClubGG poker app.
On the dinner break of Day 7, Amarapu was at around 25 big blinds, a bit below the average stack. He was well in contention for the gold bracelet and the $8 million prize. With 20 players remaining, he's guaranteed at least $241,800, an incredible return on investment (ROI) for what he paid to get into poker's world championship event.
"The fifty bucks that I spent, that's the best thing that happened to me in my life," Amarapu told PokerNews in a Day 6 interview, referring to the monthly fee to play on the ClubGG app.
The Next Chris Moneymaker?
If not for an article on PokerNews, Amarapu might not be in this position. That's not us tooting our own horn, the potential future world champion said as much.
"I read an article on PokerNews, and right away I downloaded the app," the poker player said. "The steps were very clear."
Amarapu is referring to a September article written by our Jason Glatzer, which explains how to download and play on the ClubGG app. He read the article, signed up, paid his $49.99 monthly fee, and won his way into the WSOP Main Event, along with a number of other ClubGG members.
Amarapu's story has the potential to end up similar to Chris Moneymaker, the 2003 world champion who famously parlayed an $86 online poker satellite into poker glory.
Moneymaker's victory 18 years ago helped spark a poker boom and attracted millions of new players to the game. Much like Moneymaker, Amarapu is a Regular Joe who the average poker fan could relate to.
Not a Fluke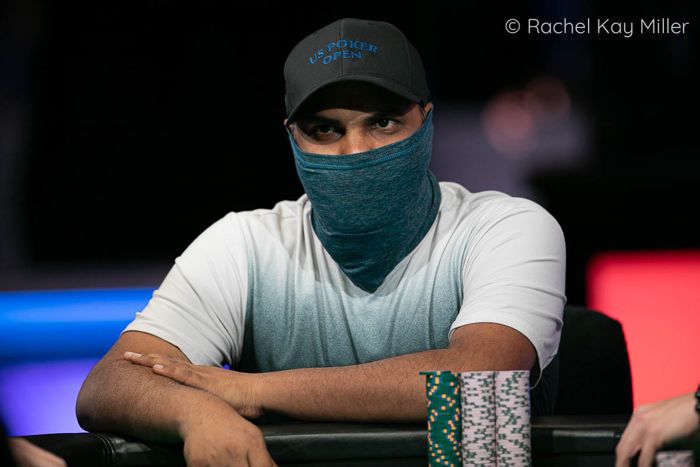 The current Main Event contender is no slouch on the felt. He entered the tournament with over $88,000 in live tournament earnings, and also has a $45,000 score for a third-place finish in WSOP.com Event #28: $1,000 Omaha 8 or Better in 2020.
"I've played cash games in other casinos, and tournaments here and there," Amarapu said. "But for an online thing, this is the best thing that I did in Massachusetts."
He's referring to joining ClubGG in September, where he played under the screen name "Tight." Amarapu had no luck in his first Main Event qualifier on the app, but earned his way back into a qualifier the following week, and the rest is history.
The Illinois native is ecstatic to be in this position, and he's also thankful for the opportunity just to compete in the WSOP Main Event for the first time.
"I usually don't play no-limit hold'em, but I've been working on the game for a long time without playing live," he told PokerNews.
Winning the bracelet would be a dream come true for Amarapu, as would earning life-changing money. He now has a chance to climb to the top of the poker mountain, all because of the ClubGG app, which he proudly acknowledges.
"ClubGG app is the best app that can happen to you," Amarapu claims. "Please install, please try tournament poker for $50 for the rest of your life."