Poker Philanthropist Gershon Distenfeld Wins WSOP Bracelet, Pledges All Winnings to Charity ($204K)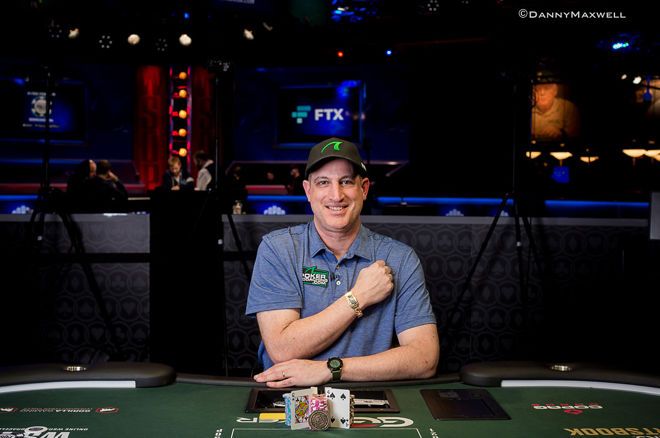 Table Of Contents
On the third and final day of Event #48: $1,500 Shootout No-Limit Hold'em at the 2021 WSOP, a champion was crowned as Gershon Distenfeld defeated Johan Schumacher after a back-and-forth heads-up battle for $204,063 and his first World Series of Poker bracelet.
The event attracted 800 entries who created a prize pool of $1,068,000, with the majority of that money awarded to the ten players who navigated their way to the final table. Ari Engel and Thomas Boivin were among those to win their first two tables, but ultimately come up short for the coveted prize.
As he did with the winnings from his domestic Main Event final table last year, Distenfeld has pledged to donate his entire score to various charities and hopes he can inspire other members of the poker community to be more philanthropic when possible.
"My wife Aviva and I have been blessed with financial means and it's a core value of ours to give both our money and our time to help make the world a better place," Distenfeld said earlier this week.
"I'd love to offer a challenge to every bracelet winner to give away 1% of their money to the charity of their choice. There's no lack of needs out there. If I could have a lasting impact in the poker community, it would be that," he added today.
Event #48: $1,500 Shootout No-Limit Hold'em Final Table Results
| Place | Player | Country | Prize (USD) |
| --- | --- | --- | --- |
| 1 | Gershon Distenfeld | United States | $204,063 |
| 2 | Johan Schumacher | Belgium | $126,133 |
| 3 | Jonathan Betancur | United States | $94,270 |
| 4 | Orson Young | United States | $71,142 |
| 5 | David Tran | United States | $54,217 |
| 6 | Sohale Khalili | United States | $41,728 |
| 7 | Ari Engel | Canada | $32,439 |
| 8 | Thomas Boivin | Belgium | $25,473 |
| 9 | AP Garza | United States | $20,208 |
| 10 | Craig Trost | United States | $16,197 |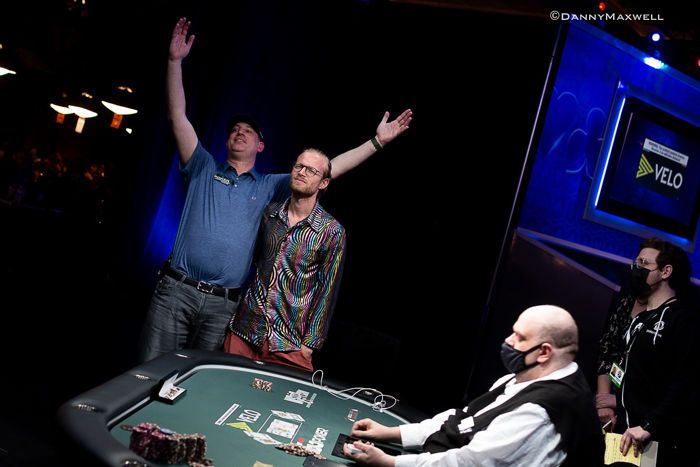 On his bracelet win, Distenfeld said: "I've always dreamt of winning one, and it's one of those things you think is never going to happen. I just don't know what to say. I even teared up a little bit which is not very like me."
"I want to thank my family for showing up and surprising me. My brother-in-law and sister-in-law Sam and Jen Goldstein. They came and rooted me on, it was great. I wanted a rail so last night I offered a bunch of my friends to fly them in today and no one could do it."
"I'd love to offer a challenge to every bracelet winner to give away 1% of their money to the charity of their choice."
"There's one person who always told me I was going to make a final table and would come no matter what, and he, unfortunately, passed away. His name is Yonky Berger. I'd like to dedicate my win to him. He was one of my biggest supporters, and I have a lot of supporters..."
"There's no doubt he would have flown out this morning had he been alive and healthy, so I want to dedicate my bracelet win to him."
Distenfeld, a backgammon player by trade ("I think I'm much better at backgammon") credits poker pro Jonathan Little for helping his poker game, after the latter volunteered to help Distenfeld prepare for the 2020 WSOP domestic final table where he ultimately finished in eighth place for $125,885.
Learn more about Gershon Distenfeld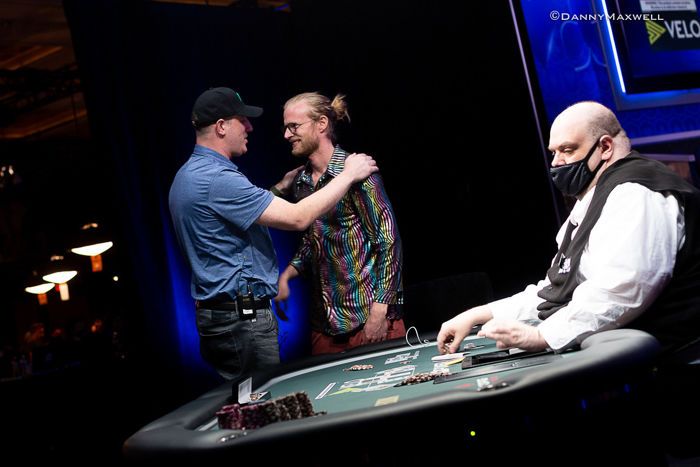 Final Table Action
Ten players started the day with nearly even stacks and it wasn't long before the first player was eliminated in a cooler. Craig Trost got his stack in preflop holding kings against the aces of Distenfeld and the aces held to eliminate Trost only a few hands into the day. Over an hour later, AP Garza was next to go in ninth, and Thomas Boivin was gone in eighth when getting rivered against fellow Belgian, Johan Schumacher.
Ari Engel was then eliminated in seventh after running tens into the jacks of Distenfeld, Sohale Khalili hit the rail in sixth after losing a flip, and David Tran had his run ended in fifth place by Orson Young.
Young was the next player to bust after running kings into Schumacher's aces to lose a chunk of his stack and losing the rest to Schumacher soon after. Jonathan Betancur had a solid stack but lost two hands in a row to Schumacher, first with fives against kings and the second one as a flip, to hit the payout desk in third and set up a heads-up battle between Schumacher and Distenfeld.
---
Related: Scott Wellenbach Gives Away All of His Poker Winnings 'Because He Can'
---
Heads-Up Play
When heads-up play began, Schumacher held nearly twice as many chips as Distenfeld, but Distenfeld wasn't going to go down easily. The two found themselves at the first possible junction to end the tournament when Schumacher jammed deuces into Distenfeld's ace-ten. An ace came on the turn to keep Distenfeld alive and the two practically swapped stacks.
Distenfeld extended his lead and soon had Schumacher on the ropes. Schumacher was all-in and at-risk several times, and every time, he won the hand to stay alive. He eventually took back the chip lead after having been down to only a couple of big blinds and it was anyone's match.
Down to a short stack again, and once again, he had several all-in and at-risk situations in which he was able to survive. Distenfeld and his rail likened Schumacher to a cat, seemingly having "nine lives", since at that point Schumacher may very well have doubled nine times in the heads-up match.
After that double, the two players got all the chips in again with Schumacher's queen-ten looking to be in good shape against Distenfeld's queen-four. The flop changed nothing, but the dealer put out a four on the turn to put Distenfeld ahead, and the river blank meant that the match was over and Distenfeld was officially the winner and claimed his maiden World Series of Poker bracelet.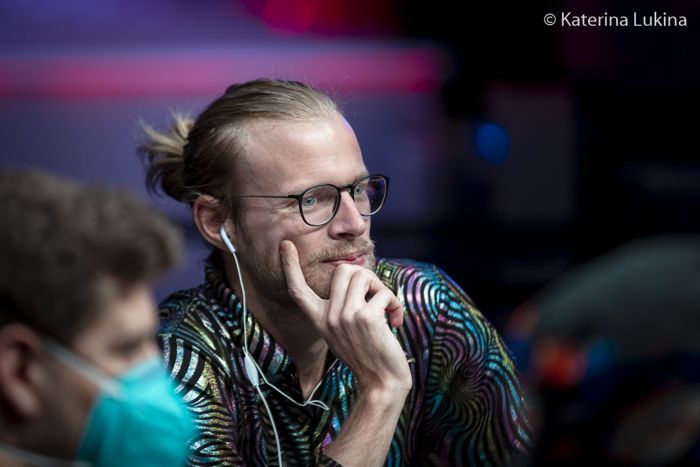 "Johan was incredible, such a good player", Distenfeld said of the heads-up match. "He just had an instinct. He called my hand a couple of times. I thought he was a better player than me, to be perfectly honest. What a nice guy too, such a nice guy. Could've gone either way certainly."
"I was supposed to be on a noon flight home today, then I switched it to a red-eye but I'm missing that as well. So I don't even have a hotel room for tonight, I don't have a flight back for tomorrow, but again my brother-in-law and sister-in-law are here so I think we're gonna go out and celebrate something."
Congratulations to Gershon Distenfeld for winning Event #48: $1,500 Shootout No-Limit Hold'em!
The Charities
The morning after his victory, Distenfeld shared with PokerNews the charities he selected to receive funds.
"And all of this in memory of my dear friend and largest poker fan - Yonky Berger, who passed away six weeks ago after a battle with cancer," he said. "I hope he's looking down from heaven with pride. I'm crushed that I can't celebrate this accomplishment with you."
Charity Series of Poker (CSOP) - Benefitting Three Square Food Bank and Families for Effective Autism Treatment.
Leket - Leket (Hebrew word for "gleaning") rescues excess food that would go to waste and distributes it to the needy.
Yad Leah - Collects and distributed lightly used clothing donations while preserving the dignity and privacy of the recipients.
Minds Matter - Minds Matter connects driven and determined students from low-income families with the people, preparation, and possibilities to succeed in college, create their future, and change the world.
Rofeh Cholim Cancer Society - provides an array of services for cancer-stricken patients in need.
Iron Mike Youth Foundation - changing the lives of children and families through youth sports. This charity was recently started by the family of Distenfeld's late friend, Mike Snyder who tragically passed away three years ago at the age of 57. "Me winning this bracelet would have brought him so much joy," said Distenfeld.
Young Israel of Hollywood Thanksgiving food drive
Chabad of Emerald Hills (the synagogue the Distenfelds belong to)
Check out our 2021 WSOP Hub here!