Gershon Distenfeld to Donate All 2020 WSOP Main Event Winnings to Charity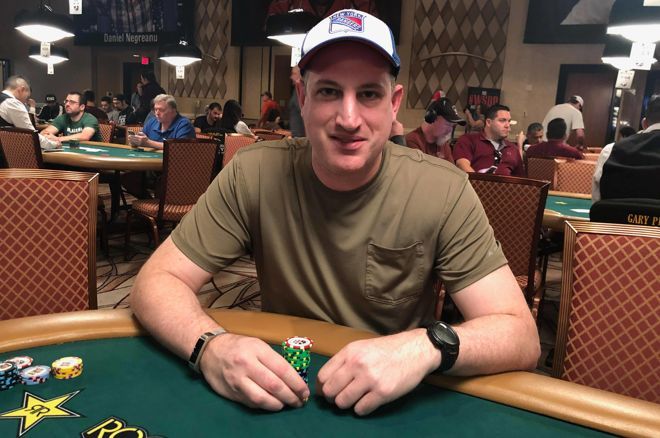 Table Of Contents
The 2020 World Series of Poker (WSOP) Main Event final table is set to play out on Monday, December 28, and one of nine players descending upon the Rio All-Suite Hotel & Casino to battle it out is New Jersey's Gershon "jets613" Distenfeld, who will begin play sixth in chips with 3,475,000.
Distenfeld, 44, was born in Queens, New York but now resides in Bergenfield, New Jersey with his wife of nearly 21 years, Aviva. Together they have three daughters Shoshana (19), Talia (15), Esti (13), and one son, Aryeh (4). He graduated from Yeshiva University with a BS in Finance in 1997.
Interestingly, Distenfeld's birthday is December 30, meaning if he wins the final table and goes on to face Damian Salas in heads-up play for the bracelet and additional $1 million, he'd battling on his 45th birthday.
"I was born on the exact same day as Tiger Woods, December 30, 1975," he said. "He apparently took all the golf talent destined for that day. Hopefully, I took all the poker talent!"
Finding Poker as a Hobby
A recreational player, Distenfeld works for AllianceBernstein as co-head of Fixed Income and Director of Credit. His position has led to him being a frequent guest on Bloomberg TV and CNBC. In fact, the day after making the final table he was able to share the news to a mainstream audience by making an announcement on Bloomberg Surveillance Simulcast (at the 1:14:20 mark).
"I mainly started watching on TV in the Moneymaker era," said Distenfeld, a passionate fan of the New York Jets and New York Rangers. "Eventually started reading/studying a lot and finally began to play in casinos. I gravitated towards tournaments over cash games. I have been going to the WSOP for a week in June for most of the past several years where I've played in some of the events, but this is my first Main Event."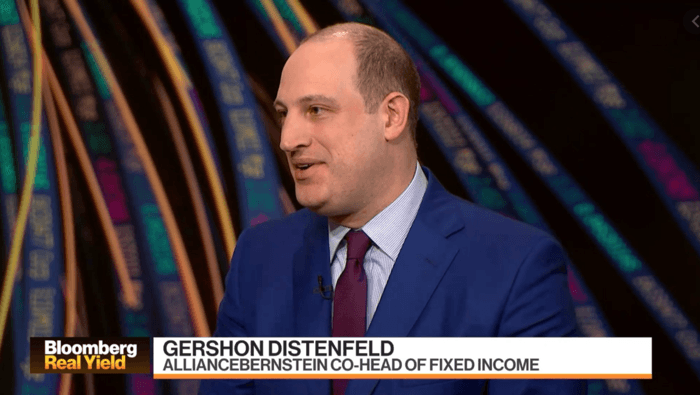 For Distenfeld, part of poker's allure was the fact that he could use many of his professional skills in the game.
"I've studied behavioral finance a lot which has impacted how I approach the financial markets," he explained. "I have brought that same discipline to the poker tables. Often, it isn't how smart you are that determines your success. It's capitalizing on the biases of others that makes you a consistent winner."
Those skills have led Distenfeld to poker's biggest stage, though that still comes as quite a shock to him.
"Just making this final table is surreal. It still hasn't fully sunk in. To win it would just be indescribable. I've dreamt it but not in a serious way considering that I never even thought I'd ever enter the tournament given my time constraints. I will say this though. No matter how much I practice, I will never be able to swing a club like Tiger Woods, shoot a basketball like Lebron or swing a bat like Mike Trout. But this is achievable for the average person. Extremely hard. But at least possible. And for me, now within reach."
An avid sports enthusiast, Distenfeld's close friends helped drive the point home that he was at the final table by enlisting the help of NFL Redzone's Scott Hanson.
Donating All Winnings to Charity
For Distenfeld, poker isn't about the money but rather the challenge and competition. That's easy to say, but the successful businessman is putting his money where his mouth is by making an unprecedented pledge for the WSOP Main Event.
"I am not in this for personal financial gain. I will be donating 100% of my poker winnings (net of any taxes) to charity," he said. "The charities I have chosen thus far encompass many of my and my wife Aviva's personal areas of interest which include organizations with proven track records in helping those less fortunate and more vulnerable improve their lives."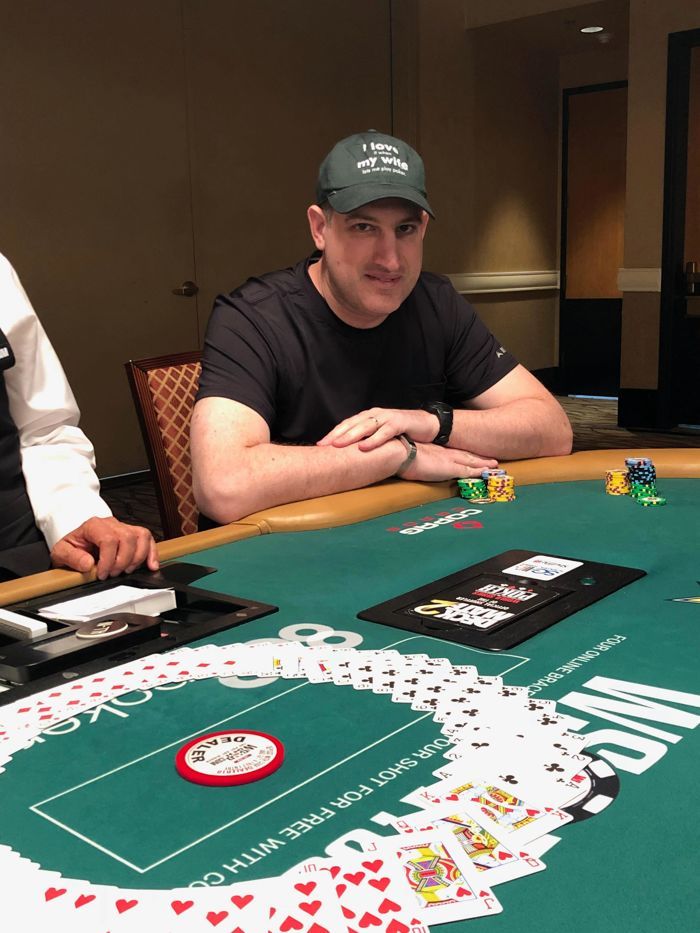 Some of the charities Distenfeld plans to support are:
Minds Matter – Helping driven, low-income students succeed in college, create their future and change the world.
NCSY Relief Missions – Harnessing teen volunteers to address disaster relief and food insecurity. I named this program after my parents of blessed memory.
Yachad - Dedicated to enhancing the life opportunities of Jewish individuals with developmental disabilities or other learning challenges.
Project S.A.R.A.H. (Stop Abusive Relationships At Home) - working to overcome cultural, legal and religious barriers confronting victims of domestic violence and sexual abuse.
"Each of the above will receive 1/8 of the total amount I win (net of any tax due). This would range from approximately $10k for each charity listed above if I am eliminated in ninth to as much as $285k each if I win the bracelet."
Distenfeld continued: "I will be identifying other charities in the coming days/weeks to allocate the other 50 percent to. If I have not allocated all of my winnings by the time I am awarded the funds, I will contribute any excess amount into a charitable gift fund to be distributed at a later date."
Additionally, Distenfeld has agreed to donate a TBD amount to the Bergenfield, New Jersey food pantry.
For more on Distenfeld, check out this video interview with PokerNews:
Action will resume on Monday, December 28 as the final table players down to a winner live at the Rio All-Suite Hotel & Casino. PokerNews will once again bring you live updates until the final table is set. Be sure to join us then to see who wins the WSOP.com portion of the 2020 WSOP Main Event!
Executive Editor US, PokerNews Podcast co-host & 2013 WSOP Bracelet Winner.