#ForLinda: WSOP Chip Leader Joseph Hebert Hopes to Capture Bracelet Months After Losing Mother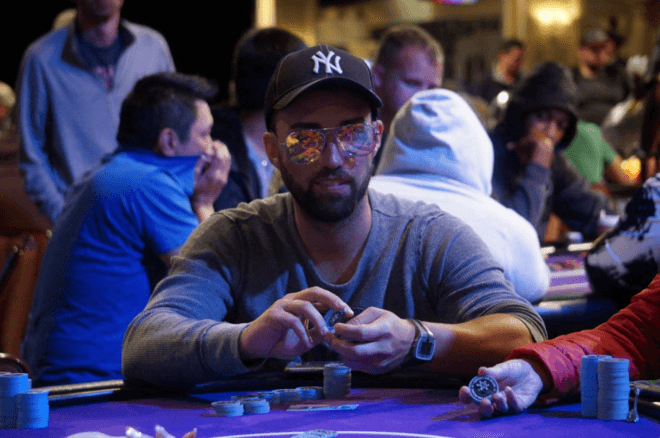 In one week, nine players will convene at the Rio All-Suite Hotel & Casino in Las Vegas for the final table of the 2020 World Series of Poker (WSOP) Main Event domestic finale. Those players have been waiting to battle it out ever since they made it down to the final table on WSOP.com on Dec. 14.
What started with 705 players is now down to nine, each looking to finish first for $1,553,256 and a chance to go heads up against Damian Salas for an additional $1 million and the bracelet. Salas won the GGPoker international portion of the Main Event.
Right now, the player best positioned to meet him is Louisiana's Joseph "kolebear" Hebert, who holds 13 million in chips when his next closest competition has just 5.2 million.
"It's overwhelmingly amazing," Hebert told PokerNews. "I can't even explain the way I feel right now."
"I haven't been sleeping much. It's been tough. I wake up every day thinking I'm dreaming. I'm so excited, I'm so ready. This is my passion and I'm just ready to make everybody proud and bring home the bracelet."
While known to many players in the South, the 38-year-old Hebert is relatively unknown to the poker masses. Even so, he's amassed $667,664 in lifetime tournament earnings dating back to 2008 according to The Hendon Mob. His best score to date, which will likely be beaten whenever he finishes at the final table, was $140,932 for finishing runner-up in the 2013 WSOP Circuit Harrah's New Orleans Main Event.
Hebert is not only set to close out the year strong, he began it on a heater as well. Prior to the pandemic shutting down live poker in the U.S., he won the 2020 Million Dollar Heater $2,000 High Roller in Biloxi for $74,000.
Despite the poker success, it has proved to be a year of tremendous loss for Hebert.
Finding His Way to Poker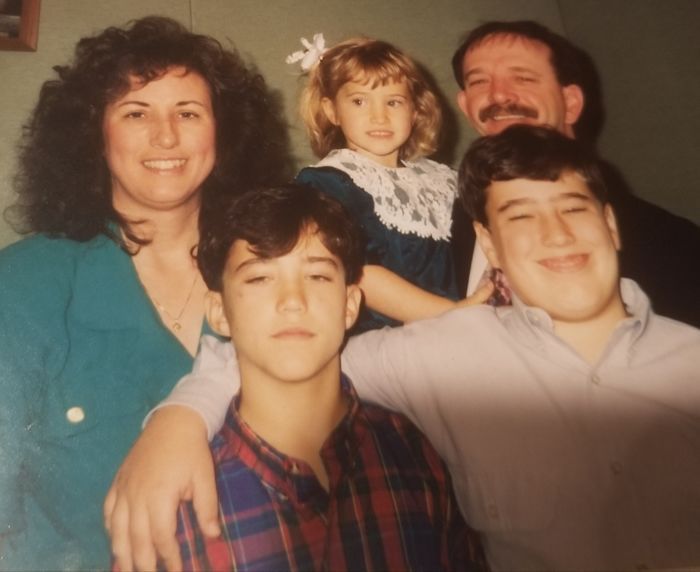 Hebert first learned to play poker as a kid when he'd spend much of the summer at his grandparents' house. It was there that he and his siblings – he has an older brother, Chris, and younger sister, Mary Lynn – played a lot of games like hearts, chess and poker. Games became a passion and followed him through high school and college.
Before long, Hebert found himself playing poker while also balancing a part-time server gig at The Galley Seafood restaurant in Metairie, Louisiana. He has helped out there during the busy season for the past 20 years while spending the other nine months grinding poker. That said, a wrench was thrown into this year's busy season due to the pandemic.
As a result, Hebert opted to spend some time in Las Vegas over the summer playing the 2020 WSOP.com online bracelet events.
What Will Be, Will Be
While in Vegas, Hebert roomed with eight-time WSOPC ring winner Michael "miguelfiesta" Lech, who took down Event #13: $1,500 NLH High Roller Freezeout for $164,249 and his first bracelet.
Of course, Hebert was thrilled for his friend, and the very next day he was excited to make a run of his own in Event #14: $3,200 High Roller. Hebert found himself with some chips, and at one point he thought he might actually make a run at the bracelet, but ultimately a bad turn of cards saw him bust in 37th place for $7,238.
"At first, I thought it was just ABC poker, you just waited until you get the good hands and that's how you win, that's how it worked," Hebert said of his run. Then I started to realize there's a lot more to it than just that."
A couple of days later, Hebert flew home and, on the way, texted his mom the viral video of Lech doing his bracelet dance.
He explained: "She loved to see it. I texted her, 'Man, one day I hope I can win a bracelet. It's something I always dreamed of and I just don't know how many more chances I'm going to have to do that.' She texted me back and said, 'I keep hoping and praying that what will be, will be. Things will work out.' That was our last text, she passed away three days later."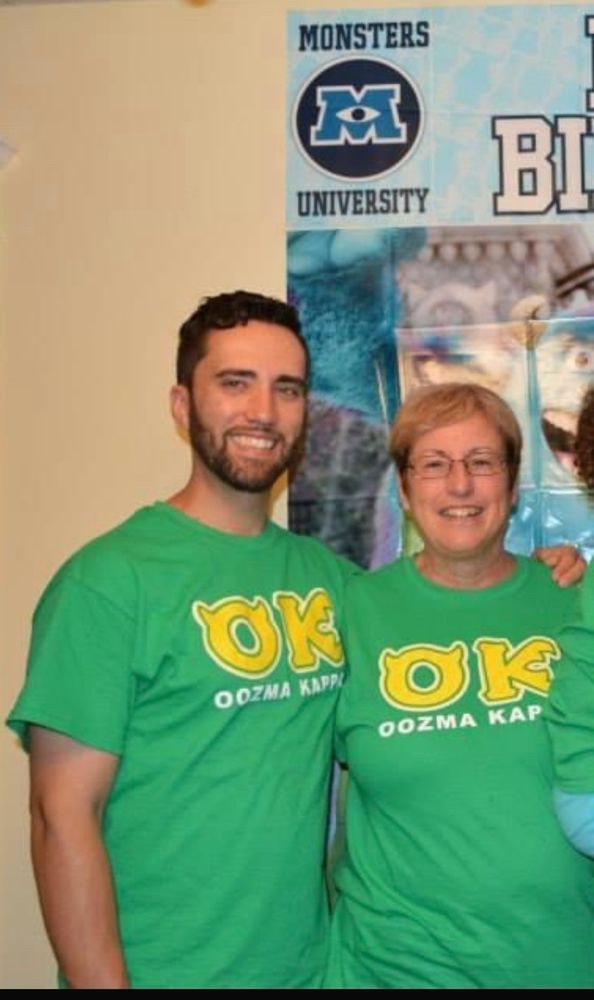 Hebert's mother, Linda, who had been married to his dad, Jules, for more than 50 years, died unexpectedly from a pulmonary embolism. She had been assisting some folks involved in an accident outside her home when she collapsed, and ironically, the ambulance she had called for others wound up trying to help her. Unfortunately, she died a few days later in the hospital.
"This is all for her, it's #ForLinda, that's my mom's name," an emotional Hebert revealed. "I just want everybody to know that. I felt her there too on Day 2. I felt her, she was always my rock."
Getting Ready for Biggest Final Table of His Life
After his mother's death, Hebert took a break from poker for more than two months before heading back to Vegas in December to take his shot at the WSOP Main Event.
"The whole day is a blur," he said. "I texted my fiancé in the morning saying if I make the final table I want to do something for families and kids for Christmas, and all of a sudden, the next day I'm the chip leader in the Main Event."
"It was just a run that I can't even imagine how it happened. I started off 42 of 71 for Day 2, I was in the back of the pack the whole day. I was 24th out of 26 players remaining and all of a sudden, I was chip leader. It was an epic journey."
After making the final table, Hebert didn't even leave Las Vegas. Instead, he flew out his fiancé and eight-year-old son Kole, the inspiration for his online moniker "kolebear."
"It was my son's first time flying and his first time in Vegas," Hebert said. "He gave the flight a five for five because he got to see the Strip at night from the plane. It was pretty awesome for me to have him experience this. I just can't wait to get playing on the 28th."
Until the final table, Hebert plans to hunker down and study, play a bit on WSOP.com to keep the focus, and relax. Given the pandemic, Hebert doesn't want to jeopardize his spot by contracting COVID, so quarantining was the +EV option.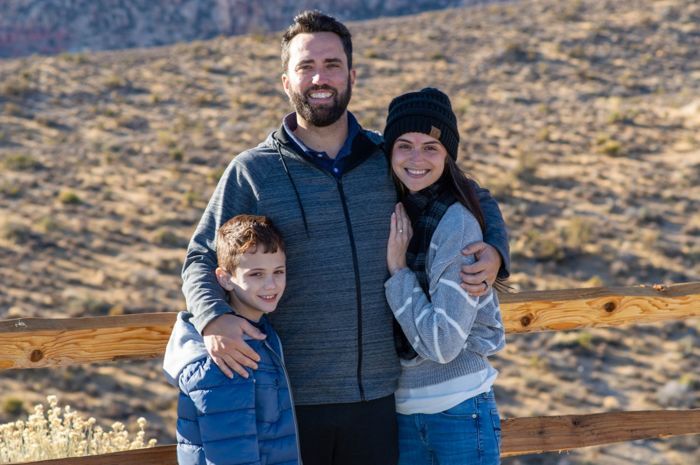 "A lot of my friends back home are testing positive right now," he said. "It's pretty scary. We're just bubbling down here in this house. We're getting food delivered. I can't even get a haircut. It's a crazy world out there right now, so I'm just glad to get this opportunity to be at this final table. The two days before it's going to be nuts being at the hotel by myself, but I'm looking forward to it."
As for what's on the line, namely a seven-figure payday and poker glory, Hebert isn't trying to focus on the stakes.
"It's something I'm trying to put out of my mind," he said. "I told my fiancé the other day I want to go in and try to think of it as a home game, not even to worry about the money at all, because you just can't. You have to focus and just play your game. That's the main thing I have to do and the thing I'm looking to do as well."
For more on Hebert, check out this video interview with PokerNews.
Action will resume on Monday, December 28 as the final table players down to a winner live at the Rio All-Suite Hotel & Casino. PokerNews will once again bring you live updates until the final table is set. Be sure to join us then to see who wins the WSOP.com portion of the 2020 WSOP Main Event!
Executive Editor US, PokerNews Podcast co-host & 2013 WSOP Bracelet Winner.