2020 GGPoker WSOP Main Event Final Table: The Short Stacks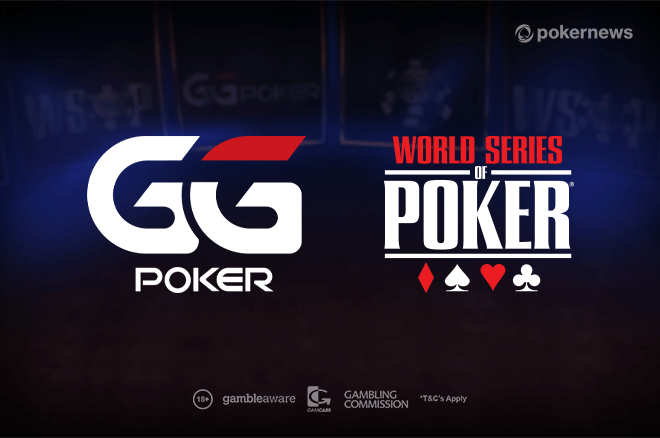 The international leg of the 2020 World Series of Poker Main Event has reached its final table and that takes place at King's Casino in Rozvadov, Czech Republic on December 15. PokerNews is previewing each of the nine lucky finalists, starting with the three shortest stacks going into the live final.
Ramon "Ritza" Miquel Munoz – Spain - 3,025,000 chips (20 big blinds)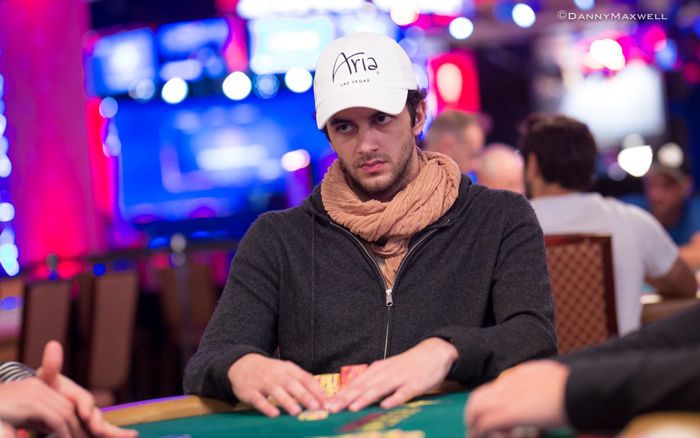 Ramon "Ritza" Miquel Munoz is the man currently occupying seventh-place with a stack of 3,025,000 chips.
Miquel Munoz hails from Barcelona, Spain but resides in London, United Kingdom. He's jetting off to the beautiful Czech Republic knowing if he finishes seventh or higher in the live final that he'll beat his previous best live cash of $158,829. This was Miquel Munoz's reward for a runner-up finish in a €2,200 buy-in event held, ironically, in Prague, Czech Republic in December 2017.
Outside of poker, Miquel Munoz is passionate about rescuing, fostering, and re-homing animals. He also has plans to open his own real estate development company, a dream he may realise sooner than he thought possible if he secures the $1,550,969 top prize in the WSOP Main Event.
Speaking to PokerNews, Miquel Munoz said, "Becoming the WSOP Main Event champion would be the greatest, most gratifying accomplishment of my life. I try not to fantasise about it though, as high expectations in a single poker tournament lead to great disappointment." Wise words, indeed.
What Does Another WSOP Main Event Mean for Poker?
Peiyuan "fish3098" Sun – China – 2,175,000 (15 big blinds)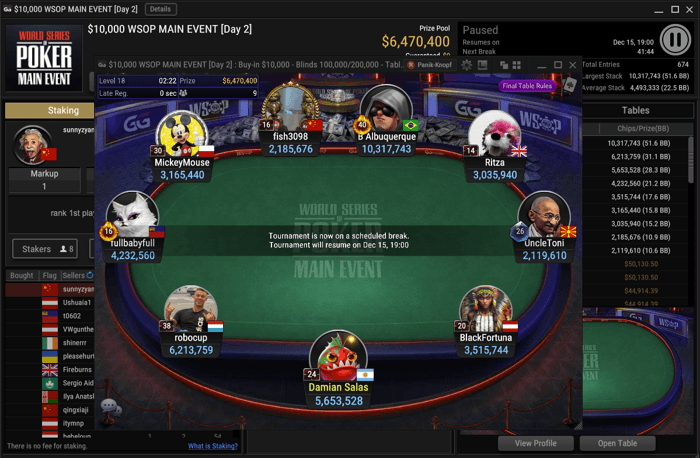 China's Peiyuan "fish3098" Sun finished Day 2 of this $10,000 buy-in event with 2,175,000 stack and should be sitting down at the final table with an 15 big blind stack. Sun, however, is not travelling to the Czech Republic from his home in Guangzhou City, China due to the ongoing COVID-19 pandemic.
Sun pulling out of the 2020 WSOP Main Event live final table means he collects the $75,360 as stipulated in the terms and conditions set out before the online portion of the tournament dealt for the first time.
The married Chinese grinder, who is studying traditional Chinese medicine and acupuncture, is obviously disappointed not to have the opportunity to become China's first WSOP Main Event champion.
"Firstly, I regret that I cannot join in the off-line final table in the Czech Republic due to the COVID-19 pandemic. Therefore, I absolutely cannot be the winner of 2020 WSOP Main Event."
"As a Chinese poker player, to reach the final table, this is a very valuable event to myself. Through this opportunity, I want to say something to Texas hold'em players in China, 'I hope, they realize that Texas hold'em is a brain sport'. Hopefully, everyone studies hard and understand the skills so that everyone understands the risk and control the risk."
He added: "At this moment I would like give my best congratulations to every player at the final table, and to give my best wishes to you guys. Enjoy and good luck."
Sun revealed he rarely plays live poker, preferring the online poker grind. Perhaps this had some influence over his decision not to travel for this live final table.
GGPoker's $100 Million GTD WSOP Winter Online Circuit Series Kicks Off
Stoyan "UncleToni" Obreshkov – Bulgaria – 2,125,000 (11 big blinds)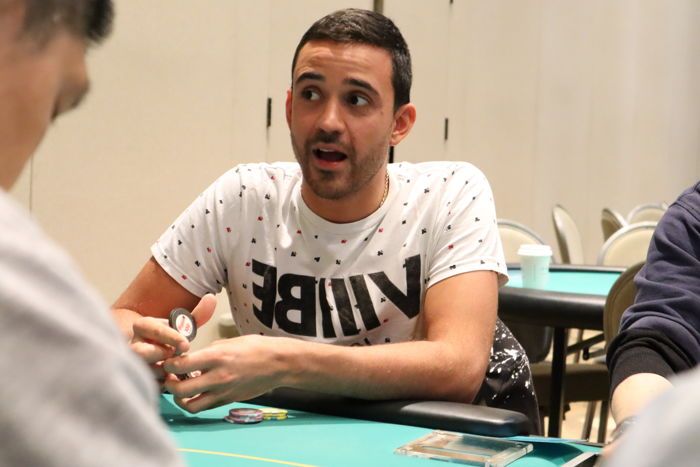 Bulgaria's Stoyan "UncleToni" Obreshkov is the player bringing up the rear when the now eight finalists take their seats at King's Casino on December 15. Obreshkov is armed with 2,125,000 chips, or approximately 14 big blinds, meaning the pressure is off him somewhat. One double-up and the Bulgarian will find himself back in the thick of it.
Obreshkov is a seasoned poker player, one with more than $1.2 million in live tournament earnings. He reached the final table of the 2018 WSOP Europe Main Event at King's Casino where he fell in ninth-place for €75,461 ($85,868). Two months prior to that impressive finish, Obreshkov was the third-place finisher at the 2018 Seminole Hard Rock Poker Open, a result that saw him win a career-best $349,889.
"I really love dancing, most of all bachata. It is definitely the biggest passion of mine outside of poker. I found yoga four or five years ago and have been in love with the process since then. Also, I have been into sports my whole life. Currently, I mostly swim, play tennis, enjoy climbing, and surfing if there is sun and waves where I am."
The Bulgarian hopes to dance his way to a massive prize when the final table commences, although he's adamant it's not the money that motivates him to play poker. Should he become this event's champion, Obreshkov plans to secure his family's financial future, open a dance school in his home town and make some donations to charitable causes.
Five Main Event Problems The WSOP Has Had to Solve
Follow All The Final Table Right Here at PokerNews
PokerNews' live reporting team is jetting off to the Czech Republic to bring you live and exclusive coverage of the 2020 GGPoker WSOP Main Event final table. Be sure to bookmark the live reporting page so you don't miss any of the action from this amazing tournament.
Stay tuned to PokerNews this week to learn more about the six other finalists.