Gershon Distenfeld to Donate Winnings from Upcoming WSOP $1,500 Shootout Final Table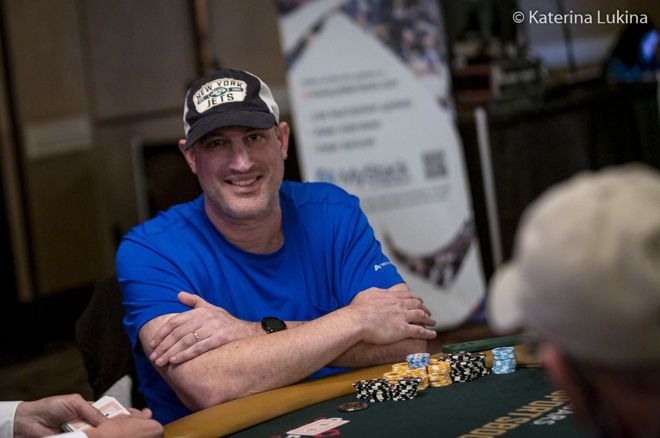 Table Of Contents
One year ago, Gershon Distenfeld reached the World Series of Poker (WSOP) Main Event final table and donated his winnings to charity. The wealthy investment expert is back at another final table — Event #48: $1,500 Shootout No-Limit Hold'em — and he has a message for the poker community: be more philanthropical.
Distenfeld spoke with PokerNews after finishing off his second shootout table. He'll return Wednesday for a shot to win up to $204,063, all headed to a charity of his choice, and a gold bracelet he's long coveted. The eighth-place finisher in last year's world championship hybrid domestic event hasn't selected the charities he'll send the money to, but they will go to a good cause.
Distenfeld is guaranteed $16,197 in prize money at the shootout final table, which is a stacked affair.
| Seat | Player | Country | Chip Count |
| --- | --- | --- | --- |
| 1 | Sohale Khalili | United States | 1,970,000 |
| 2 | Thomas Boivin | Belgium | 1,964,000 |
| 3 | Ap Garza | United States | 1,975,000 |
| 4 | Orson Young | United States | 1,975,000 |
| 5 | Craig Trost | United States | 1,965,000 |
| 6 | Hiep Tran | United States | 1,970,000 |
| 7 | Ari Engel | United States | 1,965,000 |
| 8 | Gershon Distenfeld | United States | 1,970,000 |
| 9 | Johan Schumacher | Belgium | 1,980,000 |
| 10 | Jonathan Betancur | United States | 1,970,000 |
Sending a Message to Poker Community
Distenfeld wants to set an example for others in the poker community. He'd like to see tournament winners get into a habit of donating a small portion of their winnings to charity.
"My wife Aviva and I have been blessed with financial means and it's a core value of ours to give both our money and our time to help make the world a better place," Distenfeld said. "I don't need the money, and I thought by publicizing it, my hope is that it would spur on other poker players to do the same. It's none of my business what people do in their private life. But I would love it if it became a thing where people, when you win a tournament, you give just 1% of your winnings to charity."
On Wall Street, Distenfeld made enough money to live comfortably, and he's hoping to use his platform to encourage others to help those who are in need.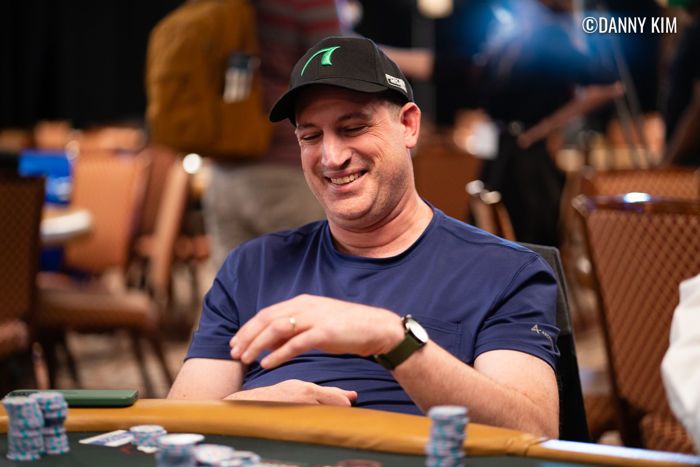 Playing for More than Charity
Make no mistake, Distenfeld isn't only concerned with raising money for charity at the WSOP. He loves the game of poker and has his eyes set on a personal goal.
"I don't care about the money, I want to win a bracelet," he said.
Distenfeld has been playing poker for a while, mostly in the Northeast where he previously lived before moving to South Florida a few months ago. He's been working on his game with the help of one of the best around.
"I'd really like to thank Jonathan Little for helping me with my poker game," Distenfeld said of the PokerCoaching.com founder. "He volunteered to coach me for free before the (2020) Main Event."
Little's been instrumental in his success as a poker player, he admits. Although he's performing at a high level in WSOP events the past year, poker isn't even his best game.
"Between the Main Event last year and the WSOP this year, I've only played a few tournaments," Distenfeld said. "I'm actually a backgammon player by trade. I think I'm much better at backgammon."
Last year, Distenfeld donated all $125,885 of his winnings from the 2020 WSOP Domestic Main Event. This year he'll donate big once again no matter where he finishes at the final table, which will go along with the $1,762 he donated for finishing 160th in the 2021 WSOP Event #46: NLH Deepstack just two days ago.
Check out our 2021 WSOP Hub here!