2021 WSOP Viral Moment: George McBride Cries Tears of Joy After Cashing Reunion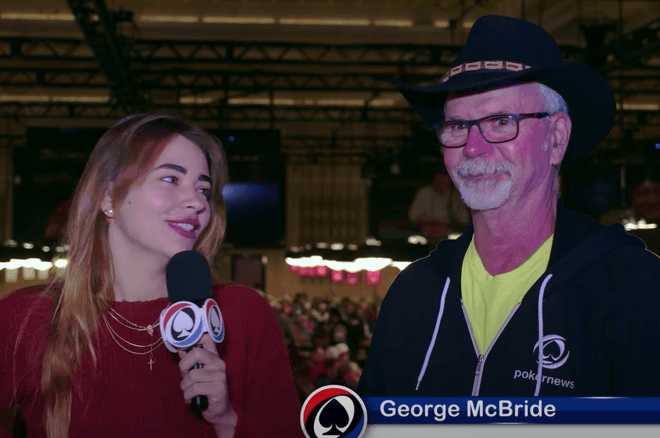 If there's a feel-good moment to come out of the 2021 World Series of Poker (WSOP) in its first few days it's no doubt the elation George McBride felt when he cashed Event #4: $500 The Reunion No-Limit Hold'em.
The moment took place just after the money bubble had burst with McBride sitting with just three chips in front of him. Two of them totaled a paltry 6,000 in value, while the third wasn't actually a tournament chip but rather a memorial chip he had received the day before in honor of a fellow firefighter who had passed away.
Las Vegas poker professional and poker coach Kenna James captured the moment on video, which went viral on poker Twitter.
This is what it feels like when the bubble breaks & you cash in your 1st #WSOP ever! #RememberThePassion… https://t.co/EfY8JffsUf

— Kenna James (@Kenna_James)
McBride, who had only ever played $20 home games with friends, was encouraged by his wife, Rose, to travel out to Vegas with their son, David, and try his hand at the WSOP Reunion.
The day after the special moment PokerNews tracked down McBride, who was kind enough to chat about the experience.
"It was just everything opening up. My wife and I were talking about it this morning," he said. "I'm teared now, I really am."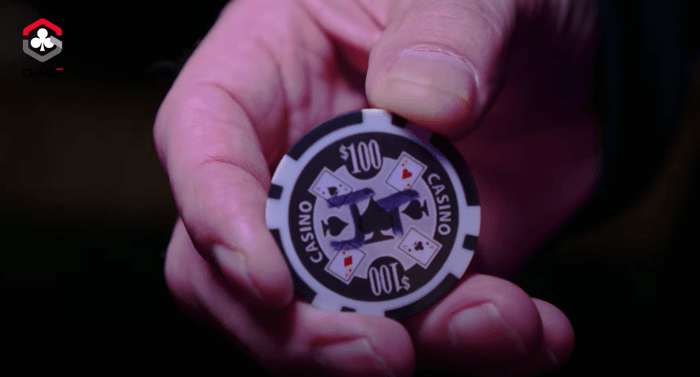 McBride explained that his card-playing days dated back to his time in the service in the early 1970s.
"It's always been a family thing whether it was poker, rummy with my parents, euchre, it was always something," he explained. "Poker has always been about the social aspect of it for me. I've had a lot of friends come and go, and that's sometimes the hardest, because they're not here. But it's good, they were with me yesterday."
In regards to the tears shed, McBride was candid: "I've got to tell you. That was totally uncontrollable. I kind of know where it came from, but it was just totally uncontrollable. A lot of the stuff that goes with the chip, the friends, and family."
It may have only been a min-cash, but it was McBride's first-ever WSOP cash and validation that he does in fact have what it takes to come out to Vegas and compete. As James wrote in his tweet, "Remember the passion."
Check out McBride's full interview with PokerNews here:
Check out our 2021 WSOP Hub here!
Executive Editor US, PokerNews Podcast co-host & 2013 WSOP Bracelet Winner.