Brian Rast on Poker Hall of Fame: "I Belong in Next Year"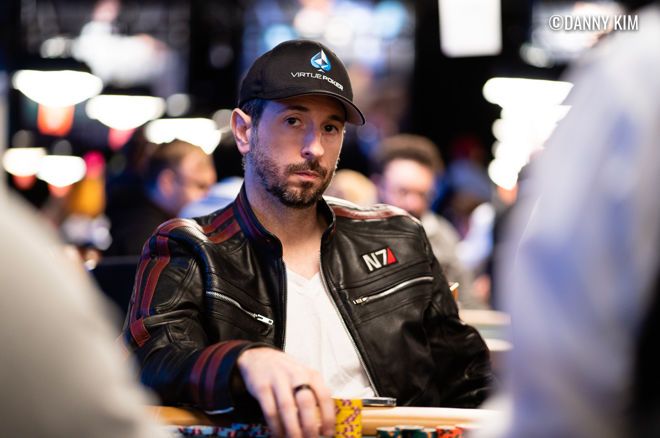 Brian Rast, who will turn 40 on November 8 and recently won his fifth gold bracelet last week, opened up to PokerNews about his take on the Poker Hall of Fame. More specifically, his own candidacy, in which he believes he's more than worthy.
During the World Series of Poker Main Event, which begins Thursday, the 2021 Poker HOF nominee will be announced. Among the 10 individuals eligible are Mike Matusow, Matt Savage, Layne Flack, and Michael Mizrachi.
Rast on Who He'd Select for 2021 Poker HOF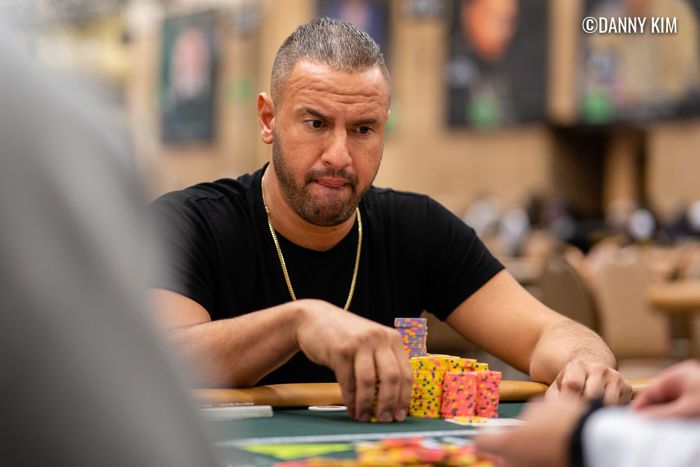 Rast turns 40 next week, so he won't be eligible for induction until next year. If he were to have a vote this year, however, he said "there isn't a clear-cut favorite."
He did, however, say that after reading over the criteria more closely, "I think I give a slight edge to Eli Elezra, but I think him and (Mizrachi) are a close call."
The recent bracelet winner praised both players, but gave the slight edge to Elezra based on his experience playing in the highest stakes cash games, whereas Mizrachi is known mostly as a tournament crusher. Elezra has four WSOP bracelets to go along with his cash game prowess. Mizrachi has five bracelets, three from the $50,000 Poker Players Championship, and two World Poker Tour titles.
As Rast made clear, both are deserving candidates, but only one can get in this year. That's because the WSOP changed the rules in 2020 to only induct one individual each year, and Rast has a strong opinion on that decision.
"I think that the rule might have made sense if they had implemented it in the past," Rast said. "In five to ten years, all those great players who are in their 30s are going to be eligible. This rule hasn't been a problem, but it will soon."
There are numerous legendary players in their mid-30s right now such as Tom Dwan, Shaun Deeb, and Justin Bonomo, just to name a few. Rast is concerned many will be left out of the Hall of Fame because of the one-player-per-year rule, a sentiment echoed by many in the industry.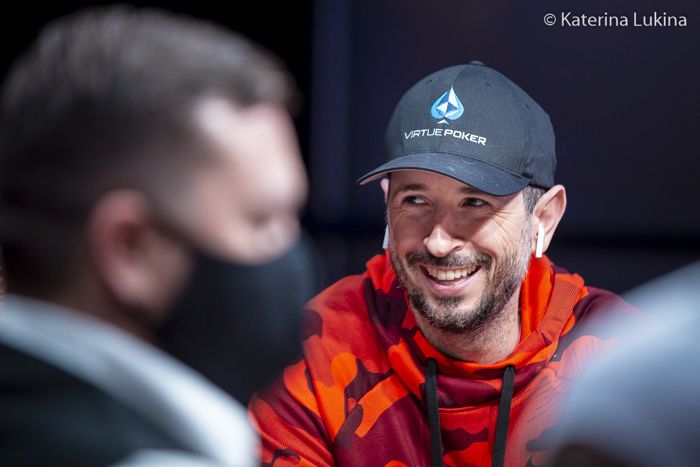 Five-Time Bracelet Winner Makes His Case for HOF
Next year, Rast will become eligible for induction and could run into a similar situation. Anthony Zinno, who already won two WSOP bracelets this year and is in contention for Player of the Year, also turned 40 this year. And there will be nine individuals from the 2021 nominee list who will be eligible for nomination again in 2022.
"Anthony Zinno is a great player, so no offense to him," Rast said. "But I've played in the biggest cash games."
Rast is known as one of the top high-stakes cash game players, especially in non-hold'em games, but he also has quite an impressive tournament resume. In 2015, he won the inaugural $500,000 buy-in Super High Roller Bowl for $7.5 million. At the WSOP, he's won five gold bracelets and he has over $22 million in lifetime live tournament cashes.
Rast didn't hold back on his Hall of Fame resume. Not only does he passionately want to get into the Poker HOF and refers to it as a "lifetime achievement award," he believes he'll be the most deserving next year.
"If people vote fairly next year, I think I'll make it in," he stated.
With that said, he acknowledged that he doesn't know if the current members of the HOF will vote for him in 2022. He said he's confident there are some Hall of Famers who would give him the nod, but isn't sure exactly which ones. Otherwise, he isn't sure.
"The Hall of Famers that play in Bobby's Room (at Bellagio) know who the best cash game players are," Rast claimed.
Rast argued that his candidacy is stronger than others because he's dominated in the highest-stakes cash games and also some major tournaments despite never being a true tournament grinder.
This fall, however, he's spending more time focusing on the WSOP than in past years, and there's a reason for that.
Rast is usually more focused on the juicy nosebleed games in the Legends Room (previously Bobby's Room) at Bellagio during the WSOP, but he said, "the money doesn't matter to me [right now]." Hence, why he's chasing bracelets instead of money.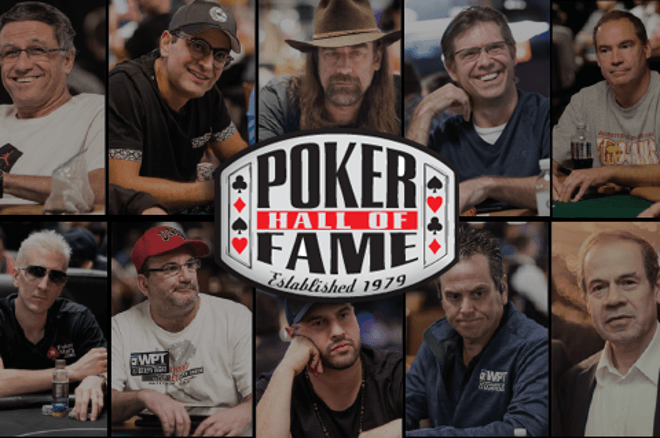 Are Multiple HOF Wings Needed?
The Poker Hall of Fame currently inducts both players and builders, but only one individual between the two categories can make it in each year. That's something Rast vehemently disagrees with.
"They should be separated," Rast argued. "I think people who don't play should be kept separate from those who play."
Matt Savage and Isai Scheinberg are both up for a vote this year, but Rast wouldn't vote for a builder over the players. He does, however, believe those who contribute to the growth of the game away from the felt deserve to be recognized in the Hall of Fame, just not at the expense of those who play the game for a living.
The Major League Baseball Hall of Fame, for example, has a separate wing for broadcasters. Rast's opinion is that the Poker Hall of Fame should go down the same route.