WSOP Postponed, Targeted for Fall 2020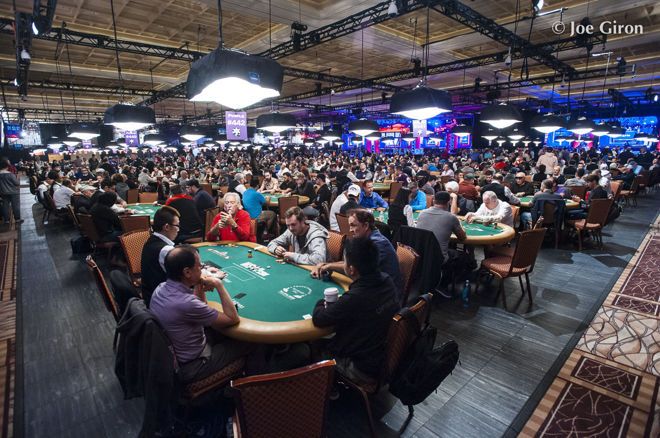 Table Of Contents
Monday afternoon, the news countless poker players across the world anticipated finally hit the wire: the 2020 World Series of Poker (WSOP) has been postponed as a result of the coronavirus pandemic.
The WSOP joins dozens of other major events worldwide in shutting down operations rather than risk being a vehicle for continued spread of the virus.
According to a presser issued by the WSOP on April 20, players can still hold out hope for a 2020 edition of the venerable festival, though. Organizers are targeting the fall of 2020 for an adjusted schedule.
"We are committed to running the World Series of Poker this year but need additional time to proceed on our traditional scale while prioritizing guest and staff well-being," said WSOP Executive Director Ty Stewart.
"In the interim, official WSOP competitions are expected to be played online this summer, and we will soon announce details of an expanded series of tournaments to be played on WSOP.com and through partnership with international operators, which will allow players to chase WSOP glory from their homes."
Unsurprising Development
Organizers at the WSOP had said as early as January that they were "monitoring" the development of COVID-19. When things escalated in the ensuing months, poker tournaments across the world were canceled by the dozens.
When landmark events like Wimbledon and the Summer Olympics came off the calendar, speculation mounted that there was no way the WSOP could happen. After all, a poker table provides a prime opportunity for the spread of any contagion.
Most observers agreed it seemed unlikely the WSOP would run despite the fact that WSOP officials continued to maintain that it was still scheduled to go "as planned" starting May 26.
Finally, the Monday announcement can bring close to the speculation throughout the poker world and allow players and staff to begin planning their next several months knowing the WSOP has been postponed.
---
DON'T MISS IT! The WSOP Are Going Online in May!
---
Historic Change
Held since 1971, poker's most storied and recognized tournament festival began with a May schedule. It migrated slightly earlier to April, but in 2005 was moved to the June/July schedule that most players today are used to.
A fall scheduling looks to be a first in the event's 50-year history.
The move to a fall raises a number of questions. The WSOP presser already mentioned an adjusted schedule, so it will remain an open question as to exactly how the adjustment will happen. The WSOP Europe will need to be accommodated as well, as the WSOP specifically noted the event is still scheduled to run this fall.
Stay tuned for more details as the WSOP continues to try to navigate these unprecedented times.