WSOP Regular, One-of-a-Kind Comedian Norm Macdonald Dead at 61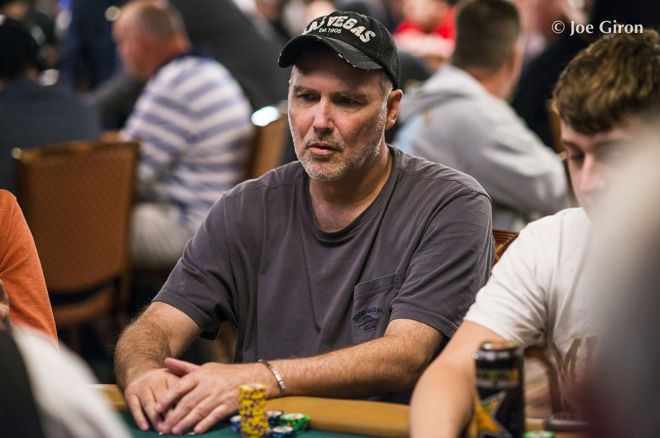 Norm Macdonald, the iconic comedian who regularly attended the WSOP and hosted "High Stakes Poker" for one season, passed away at 61 following a private bout with cancer. The dry humorist was one of the legendary "Saturday Night Live" cast members in the 1990s, where he famously served as the comedic anchor on the Weekend Update segment.
Macdonald was born October 17, 1959 in Quebec, Canada. He'd go on to stardom in the U.S. in the early 1990s on SNL, along with a starring role in the 1998 comedy Dirty Work and hundreds of stand-up gigs all around the world. His smooth laconic delivery was unlike any other comedian, and his goofy, dry and often sarcastic sense of humor never failed to bring large crowds into laughter.
According to Deadline, the comedian's long-time friend and producing partner Lori Jo Hoekstra, Macdonald kept his health condition secret from his family and the press. He wanted to battle cancer in private, which he did for the past nine years.
"He was most proud of his comedy," Hoekstra told Deadline. "He never wanted the diagnosis to affect the way the audience or any of his loved ones saw him. Norm was a pure comic. He once wrote that 'a joke should catch someone by surprise, it should never pander.' He certainly never pandered. Norm will be missed terribly."
Norm Macdonald the Poker Player
Norm Macdonald wasn't just a comedian, movie star, and former SNL cast member. He was also a poker enthusiast. The Canadian loved the game and made an annual trip to Las Vegas to compete in the World Series of Poker.
During the final season of "High Stakes Poker" on the Game Show Network, he replaced Gabe Kaplan and AJ Benza as the host. Here he is chatting with our Tiffany Michelle during a break at the 2019 WSOP.
Even while battling cancer, Macdonald still made time for poker, and continued his annual trips to Las Vegas for the WSOP. He often played in high stakes Hollywood cash games. Poker commentator Joe Stapleton idolized and befriended the late comedian. "Stapes" paid tribute to his friend on Twitter Tuesday.
Lots of folks reaching out about the passing of Norm Macdonald. Norm was responsible for some of the happiest momen… https://t.co/SiKfeBwlky

— Joe Stapleton (@Stapes)