Poker Pro Matt Marafioti Dead in Apparent Suicide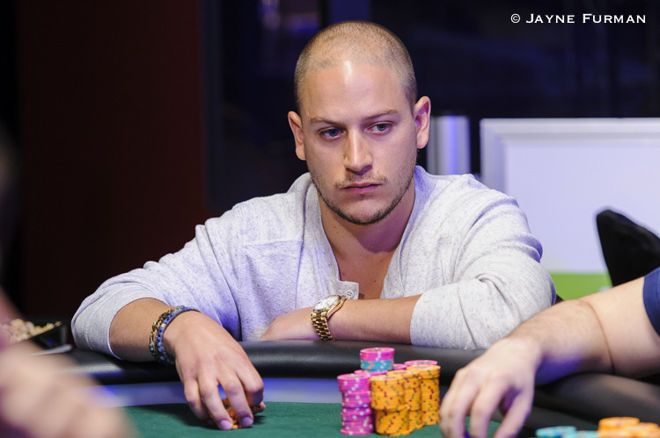 Poker pro Matt Marafioti was found dead in New Jersey Friday from an apparent suicide according to The Daily Source. The tragic story comes just days after it appears he was concerned he was in danger on Instagram.
Marafioti, as Doug Polk stated on Twitter, was a skilled online poker player back in the day. The Upswing Poker founder praised the online poker player known as "ADZ124" upon learning of the rumor.
"I really hope it's not true. When I first learned about poker when I was 18 I would pull up stars and sweat the 25/50 games. ADZ would be playing all of them, total boss. I dreamed of 1 day playing those games. Hope it's not true, but if it is ill always remember this legend," Polk tweeted.
Rumors began swirling around the internet Sunday when Todd Witteles of Poker Fraud Radio reported that it was "likely, but not confirmed" that Marafioti committed suicide. Witteles became suspicious after seeing a story on the DailyVoice.com website about a 32-year-old man jumping from the 28th floor of a New Jersey apartment Friday morning shortly after Marafioti shared this troubling Instagram post:
Wanted His Child Back
Many poker players on social media speculated that Marafioti, who had over $2.8 million in live tournament cashes, was mentally ill. Back in 2016, many were concerned for Marafioti after he disappeared for nearly two months. The Canadian pro's Instagram page revealed that he was paranoid that the Illuminati was after him. But it was also clear that what he truly wanted most of all was to gain custody of his child.
"Enjoying a beautiful lunch and enjoying summer. No word back from either lawyer yet. Looks like a set up to make it look like I disappeared before the court case to me to avoid exposing the whole Illuminati through factual evidence. Here comes the arrest or disappearance. I'm dead either way. Tortured first too," Marafioti, whose screen name on Instagram was "adzizzard," wrote just one day prior to his death.
Marafioti was determined to gain custody of his young child. He shared numerous photos with his son on Instagram.
"I'm so proud of my son and love him so much. He's the most incredible person I've ever met. Despite what happens in this situation my time spent with him was the most fulfilling and incredible experience I've ever had in my life. I will always be with him in spirit. I hold no animosity towards anyone for being judgmental towards me," the poker pro wrote last Thursday alongside a selfie with his son.
Marafioti's son celebrated his first birthday August 5, but he wasn't legally able to attend. He mentioned in a video last week that he was scheduled to appear in court August 17 for a custody hearing.
Last week, he was attempting to "grind a roll" online after, as he claimed, he lost $30,000 playing dice.
"RIP Matt Marafioti. Played with him at Borg. Before I met him, all I heard was how crazy he was," Andrew Hanna tweeted. "I was taken back by how nice & generous he was in reality. Offered to take me to dinner several times. Maybe a little out there but seemingly a warm person who wanted friendship."
For more information, visit The Daily Source here.