2011 PokerStars Caribbean Adventure: Interview with Hoyt Corkins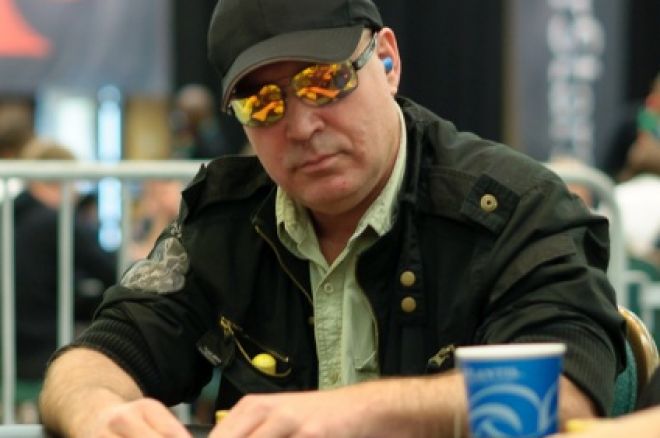 Hoyt Corkins, often referred to as the "Alabama Cowboy," is one of the more recognizable faces on the poker circuit. Known for his soft-spoken southern drawl, Corkins burst onto the poker scene when he won $96,000 and his first bracelet at the $5,000 pot-limit Omaha event at the 1992 World Series of Poker. After an 11-year hiatus, Corkins returned to poker in 2003 and took down the World Poker Tour World Poker Finals for $1,089,200. He followed that up with a runner-up finish toGus Hansen at the 2004 PokerStars.net Caribbean Adventure (PCA) for $290,065, a feat he accomplished while battling the flu.
PokerNews had the opportunity to catch up with Corkins, who had recently cashed at the 2011 PCA by placing 160th in the Main Event for $17,500, to talk to him about the PCA, his Main Event cash, the $100,000 Super High Roller Event, and his upcoming plans for early 2011.
Hoyt, our Live Reporting Team watched as you made a deep run in this year's PCA Main Event. You were eliminated early on Day 3, what was the hand that led to your knockout?
I think I was in the cutoff, a guy raised in front of me and I've got ace-king. He made it 14,000 playing 3,000/6,000 blinds and I got 150,000 so I ship it all with ace-king. The button was to my immediate left and the guy called --he had two queens. So, you know, the hand sort of played itself, and I was on the wrong end of it.
Will you be playing the upcoming Shootout or $25,000 High Roller tournaments?
No, I think I'm gonna hit the road. I played the $100,000 Super High Roller and then I played the $10,000 Main Event. I think all the million-dollar paydays are gone now, so I'm gonna hit the road. I'm going to go to the Beau Rivage in Mississppi next.
You're referring to the Beau Rivage Casino in Biloxi, Mississippi. You've traditionally had success in the South, isn't that right?
Yeah, I like it there and I got a lot of old friends there, so I don't mind going back.
How did you do in the Super High Roller?
I didn't do very well. I flopped bottom two, a guy's got top two, so that hand cost me about 60,000, and the hand that knocked me out, I got bottom set and a guy's got top set.
Have you had the chance to do anything other than poker while in the Bahamas?
No, not really. I've been sorta under the weather so I've been a little sick. It's been a rough trip for me.
You said you were headed to the Beau Rivage next, what are your plans for the coming months of 2011?
Well, I'm going to L.A. for that one at the Commerce — the 2011 L.A. Poker Classic runs from Jan. 19 through March 3, 2011 — and then I don't know what I'm going to do from there.
One last question, what is your overall impression of this year's PCA?
It's a great tournament. It's very special, the Main Event. You've got four spots that pay a million dollars, ya know, that's definitely worth shootin' for.
While Corkins may be leaving the PCA, the PokerNews Live Reporting Team will be right here to bring you all the updates. In the meantime, be sure to follow us on Twitter and like us on Facebook.