Catching Up with Two-Time PokerStars Sunday Warm-Up Winner Lars "Dsavo" Bonding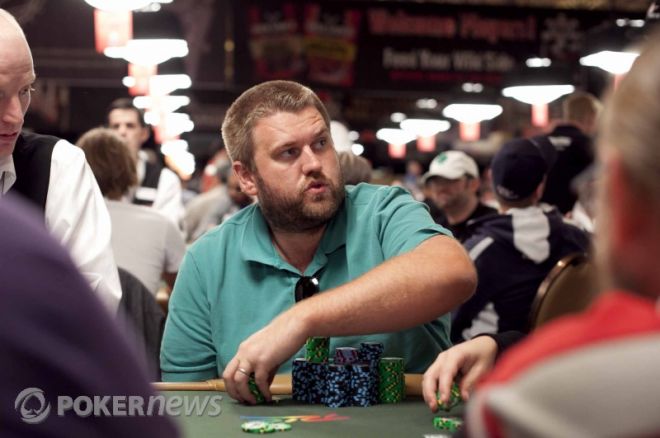 Lars "Dsavo" Bonding has been on a tear in the online realm as of late. On Jan. 9, 2011, Bonding cleared a field of 4,657 players to win the $200 + $15 Sunday Warm-Up on PokerStars for $127,744.80. What's even more impressive is that Bonding won the same event a few weeks earlier on Dec. 19, 2010, defeating 4,732 players for $127,039.75. As if that wasn't enough, on Nov. 28, 2010, Bonding finished in the money in the same event yet again, this time placing fourth out of 4,651 entrants, good for $52,566.30.
While Bonding has been busy proving his online prowess, he has long been a force on the live poker scene, as well. He has amassed an impressive ten cashes at the World Series of Poker amounting to $525,410. All of those cashes came in no-limit hold'em events, the biggest ($317,625) having come in Event #24 $2,500 NLHE at the 2005 WSOP when he finished second to Farzad Bonyadi.
PokerNews recently had the opportunity to sit down with Bonding and talk about his recent Sunday Warm-Up success, his work with mindset coach Sam Chauhan, the PokerStars Caribbean Adventure, and his plans for 2011.
You recently won two Sunday Warm-Ups on PokerStars within three weeks of each other, how did you manage to navigate two huge fields in such a short period of time?
Well, of course it's a combination of some luck at the right points and of course some skill. I also made some recent changes to my game that I think helped me along the way. I had a little more patience and a little more waiting for the right spots, not getting frustrated when you go along, and it has to be a really good combination of these factors.
These changes you speak of, are they a result of your recent work with mindset coach Sam Chauhan?
I hired Sam basically starting the first of January and we had a meeting shortly before my first win in December. Some of the things we discussed were sure helpful. One of the things we discussed was the way that I think about the other players. I basically give them too much credit. We were discussing this back and forth and he for sure gave me some really strong input, not really poker wise, but really more in the way of thinking. I don't know what it is with this guy, but he for sure has some good advice that has helped me, but we are in the initial stage and I still don't know what this can do for my game. I for sure credit him quite a bit for my wins, but at the same time we just started. It really has potential in my eyes.
What inspired you to seek out Chauhan in the first place?
That's actually a pretty sick story. The major reason was because he got inspired by my wife, who actually contacted him. I didn't even know she did it. So he really got inspired that the home front, if you want to put it that way, was totally backing me up. That really intrigued Sam and we met up. He was so surprised about my wife since whenever he goes out and talks to poker players, there is always an issue with the spouse or with the girlfriend, that the support might not always be there, so he was very intrigued by that.
All ten of your WSOP cashes have come in no-limit events, and obviously you do quite well in them online. Is NLHE the only game you play or have you tried venturing into other games as well?
No-limit is my primary game. It's always been no limit tournaments where I've done well. I do play some PLO, and I can also play a lot of the other games, but I haven't really excelled in them just yet.
Speaking of tournaments, how did your trip to the PokerStars Caribbean Adventure go?
I did not do well down there. I didn't play as much as I expected to, which was in correlation with my win in the Warm-Up* because there was a little partying going on. So, I played three events down there and didn't do well in any.
*Note: Bonding actually won the Jan. 9, 2011, Warm-up while at the PCA in the Bahamas.
Did you get the chance to do anything besides poker while in the Bahamas?
I really love the water parks. Actually, prior to my second win in the Warm-Up, I was out on the water slides and I injured myself. I actually almost lost a toe, so I was bandaged up and recovering when I was playing that tournament. So yeah, I've been out there a lot. I love the water parks and my kids love it too.
In addition to poker, you're a highly regarded backgammon player. Do you still play?
I don't play as much as I used to. Basically, I used to travel the backgammon circuit, but when poker picked up the backgammon faded into the background. But a lot of the thinking from the backgammon I still apply in poker, so it gave me a lot. I don't practice as much as I'd like to, I really love to play backgammon.
What are your plans for 2011?
As it looks right now, I'm going to go back to Vegas where I live with my family and probably gonna hit up some Venetian Deep Stacks, the NAPT if they return there, and I'm also considering the L.A. Poker Classic and last but not least, the European Poker Tour Copenhagen. They all kind of fall at around the same time so I'm not really sure which it'll be, but then I'm basically gearing up for the summer and the WSOP.
In regards to the WSOP, your best performance came back in 2005 when you finished second to Farzad Bonyadi. Can you tell us a little bit about that tournament? Is your ultimate goal to win a WSOP bracelet?
That was my first WSOP ever. My first tournament there ever, so that was pretty awesome. I would love to win a bracelet but mainly I'd love to win the money. But if you get a bracelet along the way that would be awesome, too. I missed out at the time [on a bracelet] because I was not an experienced player and Farzad was. All the credit to him, he really played well, but I really had my chance there. Hopefully, it will come again. I can't see why not.
You have to check out the all new Home Games Online from PokerStars- play your regular home game with friends from all over the world.