The Weekly Turbo: World Poker Tour Southern Poker Championship, David Saab Arrested, and More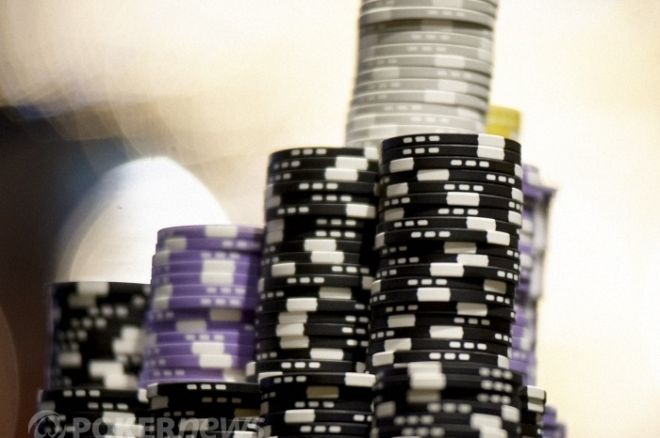 If you're looking for the top poker news stories of the week, you're in luck, because we've got them here for you. The World Poker Tour held the Southern Poker Championship in Biloxi, Mississippi, over the week and a winner was crowned on Thursday. We've got those results, as well as the news on David Saab's arrest, and more. Enjoy!
World Poker Tour Southern Poker Championship: Alexander Kuzmin Wins
At the start of the fifth day of the World Poker Tour Southern Poker Championship, six players took their seats with one thing in mind: taking home the title and $600,000+ first-place prize. Alexander Kuzmin led the way at the start of play, but Allen Carter was close behind him. Carter had the chance to make history because no player has ever won the same WPT event. Carter won the WPT Southern Poker Championship in 2009.
Carter just barely missed out on history this time when he was eliminated in third place, taking home $218,471. Though Kuzmin didn't hold on to the chip lead the whole day, he held on to it when it counted, and after a heads-up match with Leif Force that lasted 60 hands, Kuzmin was crowned champion of the WPT Southern Poker Championship. He took home $601,469, a WPT bracelet, and a Beau Rivage bracelet — not to mention the $25,000 buy-in to the WPT World Championship that was included in the first-place prize.
WPT Southern Poker Championship Results
1. Alex Kuzmin - $601,469
2. Leif Force - $315,790
3. Allen Carter - $218,471
4. Shannon Shorr - $144,985
5. Pat Mahoney - $113,208
6. Ryan Hughes - $89,375
If you want to check out the play-by-play, head on over to WorldPokerTour.com.
A Different Kind of Kryptonite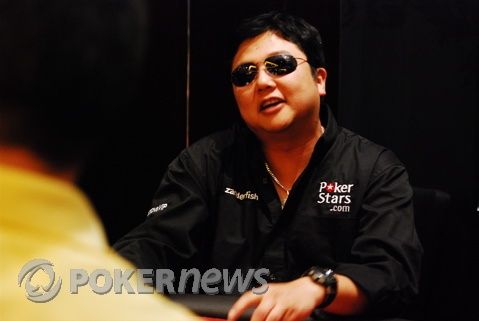 Aussie pro poker player David Saab and his mates Francis Hughes and Robert Reemus were arrested on Tuesday morning on drug charges. Unfortunately for the trio, these aren't exactly your simple possession citations. Australian Federal Police allege that the three men tried to import 21 kilograms (~46 pounds) of cocaine into the country concealed in a shipment of steel machine parts that were boated in from Vancouver.
The three men are charged with importing and attempting to possess a commercial quantity of cocaine, and they've been held in custody until their next court date in May.
The Herald Sun has the story.
Bwin Shareholders Approve Merger
On Friday, Bwin's shareholders unanimously approved the proposed merger with PartyGaming. If PartyGaming also approves the merger, the company will be renamed bwin.party Digital Entertainment Plc.
The decision to merge was announced on July 29, 2010. In a prospectus released to PartyGaming shareholders in December, it was suggested that both companies would retain their core brands but would operate under bwin.party Digital Entertainment Plc, which would be headquartered in Gibralter and listed on the London Stock Exchange. Bwin shareholders are expected to hold 51.6 percent of shares and the current PartyGaming shareholders would have 48.4 percent.
If you'd like to read more on the merger, you can do so on EGRMagazine.com.
The Micros - Episode 2
Jay Rosenkrantz and John Wray's The Micros is back for the second episode. In this episode, Chase Berger, Tommy Phuoc, and Rose Ballenger are headed to Melbourne, Australia, for the Aussie Millions. Well, Rose is headed to Melbourne for other things, but you'll have to watch the video to find out why.
We like The Micros, so you should too.
PokerStars Introduces Big Blind Cap Tables
On Thursday, PokerStars introduced 20 big-blind cap tables to its no-limit hold'em offering. Players at these tables will have a limit on how many big blinds they can bet per hand. The cap is set at 20 big blinds per hand regardless of a player's stack size at the table. According to PokerStars, testing over the past few months has shown these tables to be popular with players who want to limit how much they can lose on a single hand.
These cap tables will replace the 20-50 big-blind buy-in tables that are scheduled to head out to pasture on February 10. Labeling for the no-limit hold'em ring game tables will change, as well, going from numbers to described buy-in ranges to words. Six-max no-limit Omaha hi-lo tables were also added.
Read more about the cap tables at PokerStars.com and if you want to try these tables out, sign up for a PokerStars account.
PokerStars SuperStar Showdown III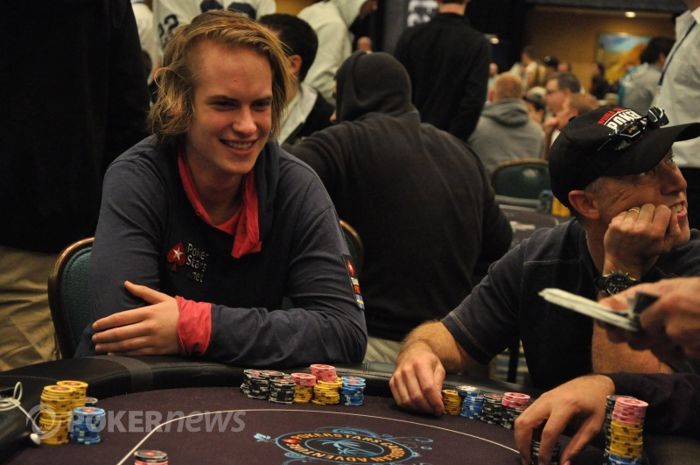 The third installment of the PokerStars SuperStar Showdown has recently been announced. Viktor "Isildur1" Blom will take on Daniel "w00ki3z" Cates on Sunday, Jan. 30 at 5:30 p.m. EST. If you aren't familiar with the format, the two must play 2,500 hands across four tables at $50/$100 or higher. On Sunday, Blom and Cates will play four $50/$100 no-limit hold'em tables. Blom is one and one in the SuperStar Showdown, losing to Issac Haxton in the first match, but winning against Tony G in the second.
We don't know who is going to take this match, but we do know that it'll finish before the "durrrr" Challenge will.
If you want to rail the match, you'll need a PokerStars account, so why don't you sign up for one.
Winner Winner
The 2011 International Gaming Awards were held January 24 and PKR walked away with IGA Poker Operator of the Year honors. This gives PKR the title two years in a row. The online poker site also won 2010 Poker Operator of the Year from eGaming Review.
"We are thrilled to be named as Poker Operator of the Year for the second consecutive year. 2010 was a difficult time for the industry as a whole, and this award is a great reward for all our hard work. We look forward to a prosperous 2011," CEO of PKR.com Malcolm Graham said.
IGA judges praised PKR for providing the "most engaging and immersive poker experience."
You can read the press release, or you could go ahead and sign up for a PKR account and check it all out for yourself - or you could do both.
Like us on Facebook, and follow us on Twitter for up-to-the-minute news.
Right now not only can you get a free $50 bankroll from PartyPoker and PokerNews, you will also get a free month at PokerNews Strategy. Hurry as this is a limited offer, but the great thing is you do not even need to make a deposit at any stage, just go to our PartyPoker Free $50 Page and follow the walk-through.