The Nightly Turbo: World Poker Tour Southern Poker Championship Update, South Carolina OKs Poker, and More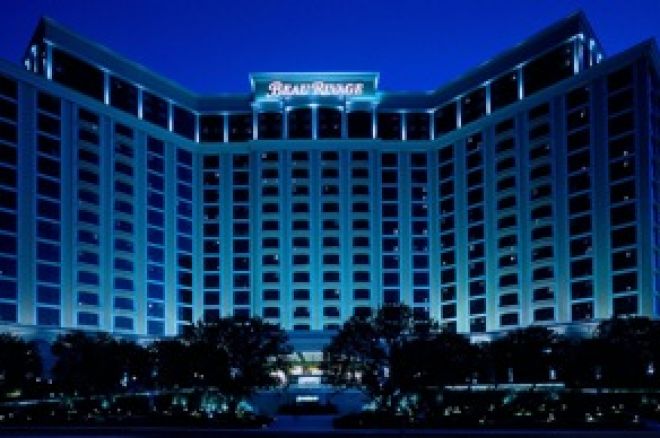 The World Poker Tour is in the Deep South for the Southern Poker Championship, so we're going to give you an update on that. Also, South Carolina made a decision on home games. So why don't you read up on the news, and then sign on to your favorite online poker site and work on your game a little.
In Case You Missed It
Last week, a couple of TwoPlusTwoers played poker with Russ Hamilton in a Florida poker room. If you thought there was heckling going on, you were right. Read all about the encounter to find out more.
Wondering why you haven't won that major tournament yet? Maybe you're not making the right folds. Find out more about how Big Folds Led to Big Wins for Galen Hall and Eugene Katchalov at the PokerStars Caribbean Adventure.
We caught up with World Series of Poker tournament director Jack Effel recently. Check out the latest PokerNews Interview for more from Effel on the WSOP-C, Twitter, and more.
We like to work on our game as much as you do, that's why we talk to the pros and try to get the inside scoop. In our latest strategy article, Dan Kelly recalls a hand he played against Brett Richey at the WSOP Circuit Regional Championship.
*Above photo courtesy of World Poker Tour
World Poker Tour Southern Poker Championship
Day 3 of the World Poker Tour Southern Poker Championship began with 66 players at the Beau Rivage in Biloxi, Mississippi. At the end of play Tuesday night, only 19 players were left, and though Kevin Elias held the chip lead at the beginning of the day, he didn't hold on to it through the end. In fact, he was eliminated on Day 3 just before the dinner break and out of the money.
Leading the way into Day 4 is Ryan Hughes. He has a substantial chip lead, 1,014,000, over the player holding the second place spot on the leaderboard, Alexander Kuzmin. Shannon Shorr rounds out the top three with 593,000. Hoyt Corkins and Chad Brown are still in hanging on but with below average stacks.
Play began at 1:00 p.m. in Biloxi and will end when a final table of six has been reached.
You can follow the action on the World Poker Tour Live Update Blog.
Poker Gets a Green Light
The South Carolina Senate Judiciary Committee approved a bill this week that would allow dice and card games, including poker, to be played in South Carolina homes. Home games rejoice!
The Committee voted 15-6 to send the bill to the full Senate. The bill would replace the state's 1802 antigambling laws, which ban any games with dice or cards. The bill would allow poker to be played in private homes, with no set limit on how much can be wagered. However, the homeowner is forbidden from taking a share of the winnings, and the use of electronic machines is banned, too.
"The law is antiquated, outdated, outmoded, and it needs an overhaul," Senate President Pro Tempore Glenn McConnell said. Supporters of the bill, including McConnell say the bill would let adults make their own decisions regarding card games and free up the burden on law enforcement of "policing what games they play at the kitchen table."
If you want to read more about this story, check out TheState.com.
Winner Winner
The 2011 International Gaming Awards were held January 24 and PKR walked away with IGA Poker Operator of the Year honors. This gives PKR the title two years in a row. The online poker site also won 2010 Poker Operator of the Year from eGaming Review.
"We are thrilled to be named as Poker Operator of the Year for the second consecutive year. 2010 was a difficult time for the industry as a whole, and this award is a great reward for all our hard work. We look forward to a prosperous 2011," CEO of PKR.com Malcolm Graham said.
IGA judges praised PKR for providing the "most engaging and immersive poker experience."
You can read the press release, or you could go ahead and sign up for a PKR account and check it all out for yourself - or you could do both.
Strong Start
Playtech, the company that provides software to online poker sites William Hill, Titan Poker, and Mansion Poker, to name a few, has reported that its revenues for the first three weeks of January are 11 percent ahead of what they were in 2010. The company also acquired Intelligent Gaming Solutions, which is a management system for land-based casinos. Quarter-on-quarter poker revenues were up three percent to €5.9 million.
The share of profit the company receives from its partnership with William Hill was up 37 percent for the full year, compared with 2009. "As expected, this was a solid update and at the current time Playtech looks the most attractive entry point to play the online gaming sector. There are numerous catalysts that could drive a re-rating in 2011, and we reiterate our Buy recommendation," said analyst Nick Batram.
EGRMagazine.com has more.
Learn From the Pros
Full Tilt Poker's 2011 Aussie Millions qualifiers were treated to a special Full Tilt Poker Academy session and we were there to check it out. Lynn Gilmartin caught up with some of the instructors such as Howard Lederer, Erick Lindgren, and Gus Hansen, among others, to find out just what they would be teaching.
Like us on Facebook, and follow us on Twitter for up-to-the-minute news.
Right now not only can you get a free $50 bankroll from PartyPoker and PokerNews, you will also get a free month at PokerNews Strategy. Hurry as this is a limited offer, but the great thing is you do not even need to make a deposit at any stage, just go to our PartyPoker Free $50 Page and follow the walk-through.