Inside Gaming: Gambling Legalized in Sri Lanka, Cake's New License, and Much More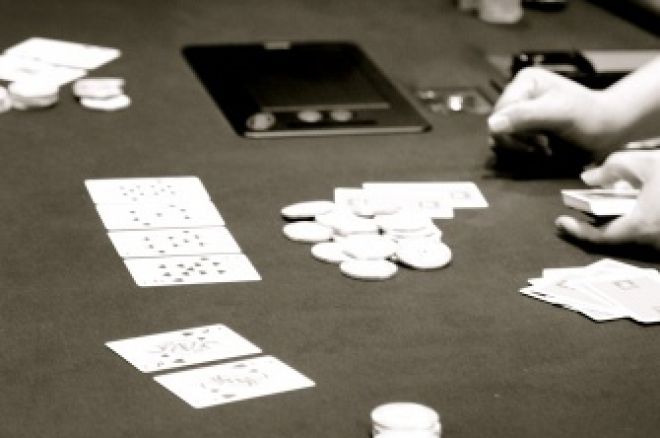 This week, Inside Gaming takes a look at the Cake Network's new Malta license, CyberArts' preparations for the U.S. market, ChiliGaming's subscription plans, and the recent legalization of gambling in Sri Lanka.
Cake in Malta
The Cake Network, the 21st largest online poker network, has extended its European influence by obtaining a license to operate in Malta. Cake, which is one of the few networks to accept players from the United States, received a Class 4 Letter of Intent by the Malta Lotteries and Gaming Authority.
Power Poker will be the first partner of the Cake Network to use the new license with others following suit. The license will allow Cake Network partners such as Unabomber Poker, Doyle's Room and Victory Poker to advertise in the U.K., long considered a hot bed for online poker.
"We are excited about being in a position to offer our future and existing partners, like Power Poker, licensing through the Malta Lotteries and Gaming Authority," Cake Network director of marketing Andrew Turner said. "This will greatly assist partners as they undertake further marketing within the European region and allow existing European White listed operators the opportunity to take advantage of the Cake Network's suite of services."
For more on Cake's new license, visit www.insidepokerbusiness.co.uk.
CyberArts Preps for U.S. Market
CyberArts Licensing LLC, a leading online gaming software developer, recently announced a deal with U.S. Digital Gaming Incorporated to provide online poker systems and services to American operators if the U.S. market is legalized and regulated.
Both companies are based in California and looking to "provide leading-edge and legally-focused solutions and products to operators and state regulators."
"The relationship with U.S. Digital Gaming is a strategic and forward-thinking move for both of our companies," said Ken Arnold, chairman for CyberArts. "What U.S. Digital Gaming is able to offer in terms of its legal poker solution really helps position CyberArts for the future and our mission of providing the most innovative and leading services and technology available."
"We have entered a new era in gaming where the online opportunities are here and now," said Richard Bronson, chairman for U.S. Digital Gaming. "While others have been dreaming and wishing, at U.S. Digital Gaming we've been building and preparing. This CyberArts alliance will allow us to accelerate our legalized and partnership-driven solution for operators and state regulators and we're excited to move ahead."
"It has been remarkable to watch all the gaming companies that have been operating illegally in the U.S. for years," said Richard Baskin, chief executive officer for U.S. Digital Gaming. "We've taken a totally different approach by focusing only on a system that is 100 percent safe, legal and built for the U.S. market. One that will offer legal operators including state governments a solution that is second to none."
For more on this story, check out www.igamingbusiness.com.
ChiliGaming Eyes Subscription Service in U.S.
ChiliGaming plans to launch a subscription online poker operation in the U.S. in 2011. ChiliGaming, the French online gambling operator founded in 2006, operates ChiliPoker.com, ChiliCasino.com and ChiliBet.com and said its new operation is a "push towards establishing media, telecommunications and casino partnerships in regulated and new markets that will encompass both traditional online gaming and more casual gaming models."
"ChiliGaming does not take and has never taken US bets and this latest move is expected to position the company well in the event of a regulated US online poker market," ChiliGaming said in a statement. "ChiliPoker.fr was among the first wave of license-holders when the French online poker market was regulated in June of 2010 and has scheduled its first post-regulation land-based casino event in Paris next month."
"We are very excited about this new dimension to our business," said chief executive officer for ChiliGaming Alexandre Dreyfus. "Our economies of scale will help this be a strong mechanism for further growth and it will help fill the void that exists in markets where online gaming is restricted and consumers want to play poker. In markets where we operate online gaming, this new product will provide consumers with more choice."
More on the ChiliGaming announcement can be found at www.igamingbusiness.com.
Gambling Legalized in Sri Lanka
The Asian island state of Sri Lanka, which has had an ailing tourism industry attributed to 25 years of civil war, passed a landmark bill legalizing gambling. The Sri Lankan Parliament passed legislation last week that allows President Mahinda Rajapakse, who is also Sri Lanka's finance minister, to grant licenses for the establishment of betting and gambling ventures. The legislation passed by a vote of 114 to 33.
The Indian Express newspaper published a report in which Deputy Finance Minister Sarath Amunugama said that the government hopes to "regulate gambling and use it to boost tourism" and have "several Singaporean firms keen to set up glitzy gambling operations targeting high-spending tourists."
Keep on top of Sri Lanka gambling news at www.igamingbusiness.com.
Sign up to Everest Poker and earn 25 Summit Points to play in our exclusive €3,000 freeroll to the 3 Lander Poker Tour Grand Final at Montesino Pokertainment Centre in Venice next month.