Inside Gaming: The Elections Impact, Foxwoods Goes Online, and More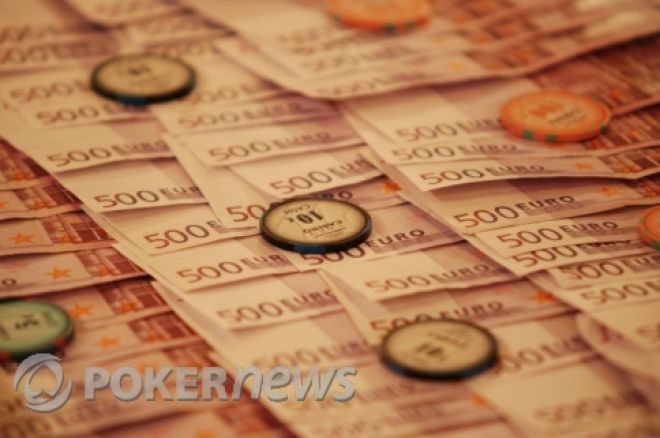 This week, Inside Gaming looks into Foxwoods' plans to enter the online realm, PartyPoker's adoption of anonymous online play, and what the November 2 elections mean for the future of online poker and the Poker Players Alliance.
Foxwoods Goes Online
America's leading land-based casino operator, Foxwoods Development Company LLC, has announced a joint venture, known as Velocity Gaming, with Goodson Gaming LLC to enter the online sector. Foxwoods, which is owned by the Mashantucket Pequot Tribal Nation and operates the Foxwoods Resort Casino in Connecticut, revealed that Velocity Gaming would "focus on pursuing regulated online gaming, lottery and related opportunities worldwide."
Goodson Gaming is comprised of television producer Jonathan Goodson and Gaming Solutions International. Goodson is best known as the co-creator or producer of the hit game shows The Price Is Right and Family Feud. In addition, Goodson Gaming has developed 26 "successful lottery television productions worldwide that have served to significantly enhance lottery ticket sales in each market."
"Foxwoods Development Company and Goodson Gaming bring a plethora of experience in gaming, lottery and mass media," said Goodson. "I have no doubt that combining Goodson Gaming's proven success in launching lottery game shows worldwide with Foxwoods Development Company's gaming expertise will create an unmatched force in the interactive gaming world."
While Goodson is clearly excited, Foxwoods Development is also optimistic and released a statement saying that Velocity Gaming would benefit from its "extensive casino gaming and technical expertise," as well as its "leading position among Native American Tribes in the United States."
The statement went on to say: "Velocity Gaming brings together industry leaders in casino gaming, television game show production and global lotteries in order to produce an unparalleled combination that will generate product awareness, drive incremental game play and create new and exciting customer experiences in the interactive gaming world. The joint venture brings a unique and proven business model to online gaming by combining an online casino site with a weekly television game show produced by legendary game show producer Jonathan Goodson. The game show will serve to drive visitation to the casino site and vice versa."
For more on this venture, check out igamingbusiness.com.
PartyPoker Introduces Anonymous Heads-Up Tables
In last week's Inside Gaming , it was revealed that Ladbrokes Poker introduced anonymous tables in its cash games. It seems that PartyPoker, the world's third-largest poker site, is following suit by launching anonymous heads-up no-limit hold'em cash-game tables starting at the $0.25/$0.50 limits and up. To combat the use of poker-tracking software, PartyPoker's anonymous tables will simply name the players "player 1" and "player 2."
For more on this story, checkout www.insidepokerbusiness.co.uk.
Elections Do Not Bode Well for Online Poker
The recent Democratic losses on Capitol Hill do not bode well for the online poker lobby; in fact, nearly 25 percent of the 58 congressional candidates endorsed by the Poker Players Alliance lost their races on November 2. In addition, Rep. Barney Frank was demoted from his position as chairman of the House Financial Services Committee, a major setback for online poker advocates.
Regardless, the PPA is undeterred. Senate Majority Leader Harry Reid, deemed the most important candidate endorsed by the PPA running for reelection, managed to win. "We plan to push very hard for an Internet poker bill during the lame duck, and Senator Reid will play a critical role in that process," said John Pappas, executive director of the PPA.
The PPA will likely shift its lobbying efforts from the House to the Senate in 2011 if Congress does not pass an Internet bill by the end of the year. "We're hoping to get a hearing or a markup (committee vote) in the Senate on the Menendez bill," Pappas said, referring to a bill by Sen. Bob Menendez, D-N.J., that would exempt Internet poker from the Unlawful Internet Gambling Enforcement Act (or UIGEA).
With the Republican Party taking control of the House of Representatives, advocates of online poker believe the hope of passing positive Internet gambling legislation has gone out the window. On the other hand, Pappas believes the change in the House could help the PPA in the long run. "Fresh faces are good for our issue. Our problem has been entrenched members," he said. "Traditionally, Republicans are not supportive of poker. We are trying to dispel tradition."
Pappas went on to address Frank's demotion: "He is our best ally on Capitol Hill. His passion and interest in this issue is the reason we are where we are today." Frank, the leading Internet gambling advocate in Congress, will likely be replaced by Republican Spencer Bachus of Alabama, perhaps the House's leading opponent of online wagering. If that is the case, Pappas acknowledges that "We [will] just have to find other ways to work around the chairman."
On the brighter side of things, Pappas notes that Democrat Michael Bennet, to date the only co-sponsor of the Menendez poker bill, won a tight Senate race in Colorado.
For the full story, visit www.gamblingcompliance.com.

If you want more off the PokerNews experience, be sure to like us on Facebook and follow us on Twitter.