Inside Gaming: PokerStars Teams with FoxSports.com, Play Online Anonymously, and More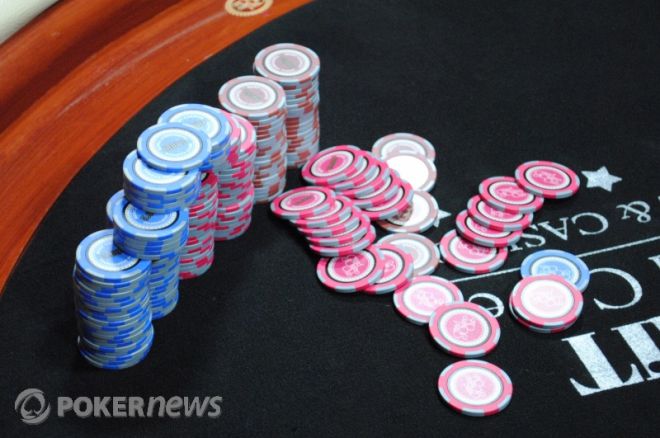 This week, Inside Gaming explores PokerStars' recent deal with FoxSports.com, how you can play poker anonymously online, and the Poker Players Alliance's newest member to the board of directors.
PokerStars Teams Up with FoxSports.com
PokerStars.net is gearing up for the North American Poker Tour at the Bicycle Casino in Los Angeles, but that didn't stop it from making waves in the online world. This week,A description PokerStars announced that it had reached a deal to provide FoxSports.com with free-play poker along with industry news, results, and strategy and rules sections. The deal will unite one of poker's leading online sites with one of sport media's most reputable news providers.
According to the announcement, the collaboration will "create a unique FoxSports.com poker destination where people who love poker will be able to access the best online free-play poker, community and content in one place."
In addition, Joe Versaci, North America Regional Marketing Director for PokerStars.net, said: "FoxSports.com is one of the most popular online destinations in the world with thriving sports, gaming and poker arenas that host the best live and editorial content on thousands of sporting and gaming events every week. This tie-in will see FoxSports.com and PokerStars.net combine the best live and editorial content with the web's best online poker games."
"FoxSports.com is thrilled to team up with PokerStars.net," said Jim Bernard, gaming vice president for Fox Sports Interactive. "Poker enthusiasts are some of the most fanatical and engaged sports fans on the web today. We look forward to delivering the poker experience to our 26 million users."
If you'd like to read more on this story, visit www.igamingbusiness.com.
Play Online Poker Anonymously
Have you ever wished you could play online poker without anyone knowing who you are or being able to look you up in databases? If so, there may be some good news. The Microgaming Poker Network recently launched "Anonymous Tables" (patent pending), which allow players to play without their user aliases and avatars, which will be hidden from other players at the tables.
The special tables have been designed to ease complaints from players who feel disadvantaged by tracking software. Ladbrokes Poker is one of the first sites to launch the "Anonymous Tables," which will run alongside the standard cash tables and can be accessed from the main lobby.
The "Anonymous Tables" are billed as a chance for users to try some "different moves" at the tables, all in the security of anonymity. "We are really excited about this launch. Never before have poker players been able to play without other players knowing who they are," said Kate McLennan, head of poker at Ladbrokes Poker. "For those new to the game, it is an opportunity to try some different moves without getting a reputation because players will simply never know who they are playing against."
www.insidepokerbusiness.co.uk has more on this story.
Fleming Elected to PPA Board of Directors
The Poker Players Alliance, which is a U.S. political advocacy group, elected Patrick Fleming to its board of directors by a near unanimous vote. Fleming is an attorney who specializes in criminal defense and civil rights litigation with his own private practice in Portsmouth, New Hampshire. He is no stranger to poker, having been taught the game as a teenager by his father. He continued to play throughout college and even began playing online poker in 2004 under the screen name "skallagrim."
Unsatisfied with the Unlawful Internet Gambling Enforcement Act of 2006, Fleming joined the PPA and began giving advice on various poker forums. From there, his role continued to grow. He went on to become director for the PPA's Litigation Support Network, a network created at Fleming's suggestion in 2008 that helps members who may need help when faced with legal issues regarding the playing of poker. He still serves in that capacity.
"Patrick is one of the poker community's staunchest champions and donates his time and legal expertise to help PPA members navigate the often murky waters regarding poker's legal status," said former Senator Alfonse D'Amato, chairman for the PPA. "I am so pleased that he will be joining the Board of Directors as we work together to guide the organization's efforts to provide a safe, regulated environment for poker players in the United States."
"Without Patrick's guidance and expertise, the PPA would not be nearly as well positioned from a legal perspective to provide support and testimony in the legal cases impacting poker across the nation," John Pappas, executive director for the PPA said. "Just as importantly, our members would not have the Litigation Support Network, which is an invaluable resource to protect players as they enjoy a game of Texas hold'em at home, online or at a charity event."
To learn more about Fleming and the PPA, check out www.igamingbusiness.com
Stay informed, follow us on Twitter and like us on Facebook.