Nevada Considers Legalizing Internet Poker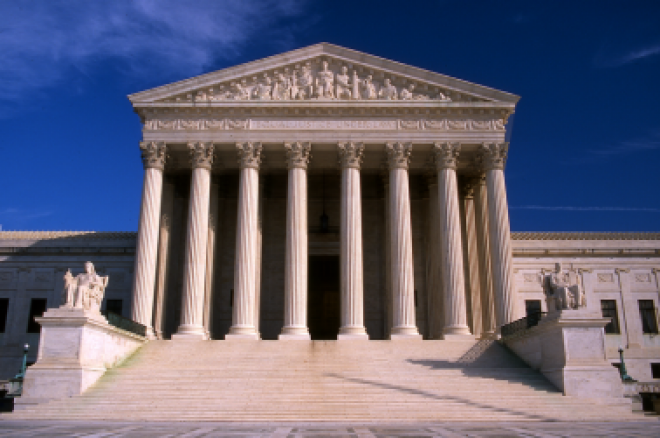 An Internet poker bill introduced in the Nevada state assembly Thursday is the most player-friendly bill ever proposed in the United States.
The measure specifies that it would not discriminate against existing operators. Poker Players Alliance executive director John Pappas said he has heard online poker leader PokerStars is supporting this bill and that he believes PokerStars would be in good position to get a license should it pass.
"Nevada wants to be on the forefront of this," Pappas said. "They saw what's happening in New Jersey and said, 'Anything you can do, we can do better.'"
All of the problems that poker players had with the proposed Harry Reid federal legislation, like the 15-month blackout or the exclusion of existing operators, are not an issue with this bill.
The bill also specifically mentions that the Nevada Gaming Commission would be authorized to enter into compacts with other jurisdictions where interactive gaming is not prohibited, and that Nevada and these other jurisdictions would share tax revenues. Pappas said Nevada would rely on these other jurisdictions in order to have the liquidity for successful online poker, beginning with compacts with foreign governments that already authorize online poker. New Jersey had a similar idea but removed the wording after objections from the U.S. Department of Justice.
"Some of the issues regarding liquidity are much better addressed in this legislation than any other state legislation," Pappas said. "They are not seeking to exclude anybody. They are seeking an open, competitive license system and I think that is in the best interest of the consumer. We are honestly inclined to be favorable to this legislation but we have not yet made an official position."
The bill already is running into the same problem that may have derailed the New Jersey legislation — opposition from Caesars Entertainment, which supports Internet poker but is focused on a federal solution. New Jersey State Sen. Raymond Lesniak said he believed Caesars' opposition was one of the main reasons the New Jersey bill was vetoed by Gov. Chris Christie. Caesars has even more influence in Nevada.
But supporters of this bill are looking to do more than create intrastate poker in Nevada. The plan is to grow into a national and even international Internet poker network with the gaming mecca at its center. Other states could authorize Internet poker and join the program already being offered by Nevada to bring in tax revenue with no start-up required. Eventually, any states that would choose to be part of a federal bill could get involved, although it could be slow going. There's also the possibility that states like California and New Jersey wouldn't want to join with Nevada but rather create their own, competing systems.
"Our strong preference remains a federal solution for this," Pappas said. "We hope it is something that the U.S. Congress sees and says, 'We need to act quicker.' They are not acting quickly enough. We hope this can speed up action on the federal level. Nevada may pass a bill this year, but we'll still have a problem in the other 49 states and the PPA's interest lies in making licensed and regulated poker for all our members, not just those who live in Nevada."
Be sure to follow us on Twitter for up-to-the-minute news.