South Point Hotel Owner Michael Gaughan Publicly Supports Legalizing Online Poker (UPDATED)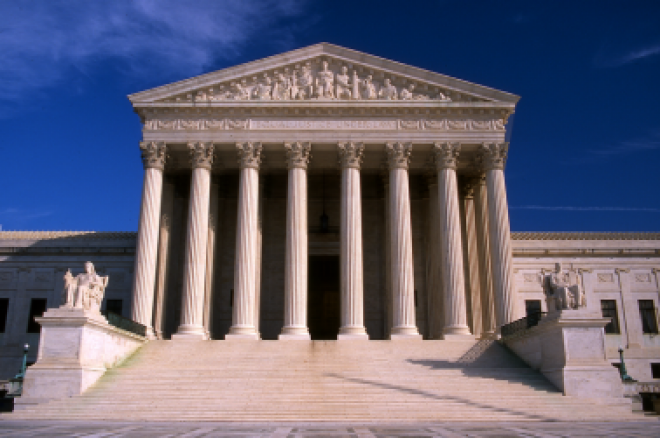 Michael Gaughan, owner of the South Point Hotel and Casino in Las Vegas, has become the first owner of a Las Vegas casino to publicly support a bill that would legalize Internet poker in Nevada. Assembly Bill 258 would allow the Nevada Gaming Commission to regulate and license online gaming. The bill, introduced by Assemblyman William Horne, is the most player-friendly bill ever proposed in the U.S., and is supported by online poker giant, PokerStars.
When the bill was introduced, optimism was quickly stymied by opposition to the bill from casino giant Caesars Entertainment. It figured that other brick-and-mortar casinos would follow Caesars' lead, providing a huge roadblock for the legislation. However, Gaughan's public support for the bill provides a ray of hope that the legislation may yet have a chance.
"There is no doubt in my mind that online poker and other games are coming," Gaughan said. "AB 258 would make us a pioneer in the nationwide movement and the leader for the rest of the country to emulate."
Nevada is facing over a $1 billion deficit and a 13.5 percent unemployment rate. Gaughan believes that legalizing Internet poker could add employment opportunities and could bring over $500 million into the state budget.
Most bills that have been discussed in the federal or state governments have included wording that's frustrating even to poker players who long to have legitimacy for their game. The proposal from Sen. Harry Reid last year had a 15-month blackout during which no one in the country would be able to play online. The bill recently introduced in Congress by Rep. John Campbell includes wording that accuses existing operators of illegal activity.
The Nevada bill specifies that it would not discriminate against existing operators like PokerStars and Full Tilt Poker, and that it would authorize the Nevada Gaming Commission to enter into compacts with other jurisdictions where interactive gaming is not prohibited. Initially, this means Nevada could partner with foreign countries that allow online poker. Over time, other states could pass legislation to join the Nevada network and Nevada could become the center of online gaming, just as it is for brick-and-mortar casinos.
Gaughan said he doesn't mind PokerStars and Full Tilt Poker being allowed to participate in a Nevada system.
"I don't think you should eliminate any one group of people," Gaughan said. "If you have an open bill, you have an open bill. I hate to see a monopoly on anything."
Caesars, formerly known as Harrah's, and MGM are in favor of online poker legislation but want it to be passed at the federal level. Gaughan said he supports a state bill because he believes it would be better for the smaller casinos in Nevada.
"The federal bill was pro Harrah's and MGM, and wanted to keep everyone else out," Gaughan said. "I don't want the big places to wind up with it, and the little guys can't get it. Pass the bill and let the chips fall where they may. I think a state bill opens it up for everybody."
Gaughan said he doesn't know if other casino owners will follow in his footsteps, and that he will not lead a lobbying charge in favor of the bill.
"I think it's good for the state," Gaughan said. "I don't know how good it will be for me, but I think it will benefit the state. That's why I'm not opposing it. I think others may be mad about it, but I don't care. It won't be the first time I'm at odds with Harrah's."
PokerNews is monitoring this issue closely and will keep you updated with further developments, so stay tuned for more, and as always, follow us on Twitter for up-to-the-minute news.