Wisconsin's Legal Battle Over ePoker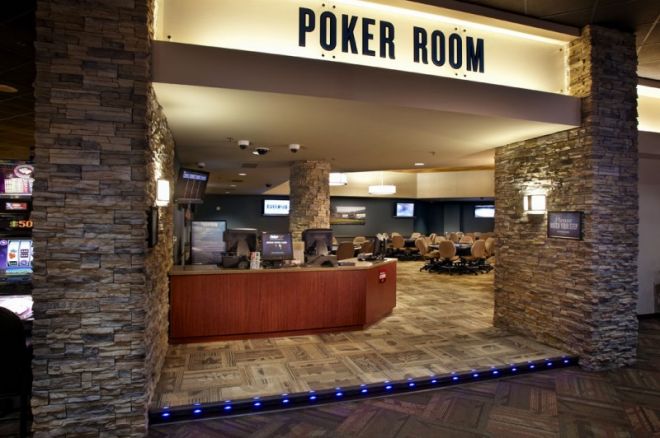 A number of political debates have come out of Wisconsin in the past few months. Granted, most of the drama has been about abolishing the union's collective bargaining rights, but that is not the only issue on the table. One issue applicable to the poker world comes straight from the state's capitol, Madison, where Ho-Chunk Gaming Madison, formerly known as Dejope Gaming, introduced a new poker room that has the state claiming foul.
The poker room in question is composed solely of electronic poker tables (ePoker), and according to the Division of Gaming, is illegal and in violation of a 2003 compact with the state that used rules from the Indian Gaming Regulatory Act of 1988. You see, Ho-Chunk Madison, which is considered a bingo hall and not a casino, is licensed to house "Class II" games only, and the state claims ePoker constitutes a "Class III" game. According to the 1998 Act, Class II and III designations were defined as follows:
"Class II: Indian tribes are the primary regulators of these games, which are non-casino games described by Congress as bingo, pull tabs, punch boards, tip jars and "non-house banked card games" that aren't explicitly prohibited by state laws, according to the website of the National Indian Gaming Commission.
"Class III: These games involve players betting against the house or the machine they are playing on — so they are 'house-banked games.' Congress described Class III games as 'all other games' including blackjack, slot machines and electronic games of chance. Tribal-state compacts set the rules for Class III games in licensed casinos."
Wisconsin has taken the stance that ePoker is akin to blackjack and slots, making it a Class III game, while the Ho-Chunk tribe believes it is a Class II game, given that players bet against each other as opposed to the house. In addition, the tribe obtained an advisory opinion holding, issued by the National Indian Gaming Commission, that backs its position. In regard to that seven-page opinion dated Feb. 26, 2009, Ho-Chunk Nation President Wilfrid Cleveland said: "Before introducing Class II poker at Ho-Chunk Gaming Madison, we reached out to the National Indian Gaming Commission for a legal opinion. That opinion was clear: Class II poker can be offered at Ho-Chunk Gaming Madison."
So what is the problem? For starters, in February 2004, Dane County residents voted down a referendum that would have allowed Ho-Chunk Madison to expand by adding casino-style gambling as opposed to the bingo-themed games traditionally offered. "There is a difference of opinion here," attorney Mike McClure of the state Division of Gaming told Wisconsin's Capital Times. "We're looking to get a ruling from a third-party arbitrator."
Carole Laustrup, executive manager of Ho-Chunk Madison, believes the new ePoker room is a welcome addition and in line with the tribe's intentions to implement a Las Vegas vibe. "We're in the 21st century where everything is electronic," she told the Capital Times. "It's a new venue that we've offered to our customers, and it's the legal way of playing poker."
It is also worth noting that in many Wisconsin casinos, which are Class III establishments, poker is offered in traditional brick-and-mortar rooms. This obviously raises the question as to how ePoker can be classified as Class II while "regular" poker is considered Class III. They're the same game, just different formats. With that said, one would imagine that the arbitrator would find himself facing a conundrum. If ePoker is allowed at Ho-Chunk Madison, shouldn't regular poker also be allowed? Or will they be willing to make a ludicrous differentiation between the two games?
As of now, the state and the tribe have agreed to settle the dispute through binding arbitration, which has yet to occur. In the meantime, Ho-Chunk Madison continues to offer ePoker in its new room, which has turned out to be quite popular.
"People are enjoying it and seem to be having a good time," Laustrup said. "I was just really looking for another (game) we could offer our guests, while staying legal as a Class II facility."
You can find out all the details about this story on Wisconsin's Capital Times website.
What do you think, is a traditional poker room and an ePoker room the same game? Should there be a distinction. Use our comments section below to let us know your opinion. In the meantime, be sure to follow us on Twitter and like us on Facebook.