Dealing with Black Friday Uncertainty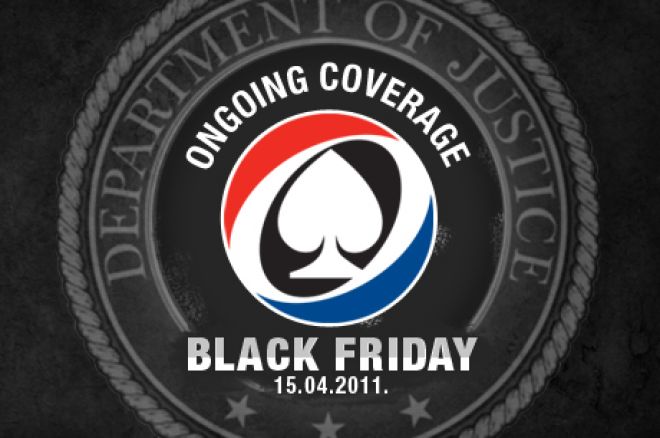 Mental-game coach Jared Tendler has spent the last few weeks helping poker players deal with the fear and uncertainty created by the events of Black Friday.
With the dust beginning to settle from the DOJ bomb that went off a few weeks ago, players around the world, especially in the U.S., are trying to make sense of what it means for them.
For the last three-plus years since I've been in poker, the threat of online poker going away in the U.S. has been a fear I've talked about with many of my clients. Mostly, we were talking about it because it was affecting their performance at that time, but we were also planning for this possibility.
In the panic that often sets in after such a shocking announcement, it can be hard to be objective. I hope this article can help you to be better at figuring out what to do, rather than getting overwhelmed by fear, confusion, and uncertainty.
In a chaotic time like this, it's easy to get caught up speculating. Sure it helps to blow off steam, manage your fears, and rally together, but it's not the most productive use of your time and energy. Instead, tune into facts and credible people.
It's easy to think only of the absolute worst case, and on one level it can be smart to prepare for that possibility, it also may not be the most helpful when ultimately figuring out what you need to do. Try to brainstorm some options so you're prepared to make decisions as more information becomes certain and avoid making premature definitive conclusions.
Dealing with Fear
"Necessity…the mother of invention" – Plato
Part of what makes fear so difficult is that like tilt it overwhelms your ability to think clearly. The thinking part of your brain can't do its job because it's overwhelmed with emotion. Instead, whatever thoughts you do have ripping through your head have a hard time settling down. Images of the worst, uncertainty about your future, and how you're going to make money cause more anxiety because there are no answers.
Right now you're looking for answers. The problem is that some of you are so desperate for answers you'll listen to almost anything or anyone. That desperation is very similar to feeling desperate to win. You'll do almost anything to shake this feeling because the uncertainty is almost too much to handle.
The reality is that there aren't many answers out there right now. There are more than last week, but don't try to force answers where there aren't any yet. Otherwise, you'll make the same mistake as if you were forcing the action because you need to win money right now. You have to stick to a sound and logical strategy.
Of course, there is no playbook for this spot. There's no equity calculations you can run to figure out what the best thing is for you to do. However, I do know how to help you figure out what is in your best interest. It's going to take some work on your part. There are no easy answers right now, but you can make the situation a lot easier by following this advice:
Eventually, this sh**-storm is going to turn into something positive for those of you who can see the opportunity that's out right now. It is hard to see, especially when your vision is clouded by fear, but it's there.
The one that's not always obvious is learning how to be resilient. The economic downturn that rocked the world three years ago, forced millions of people into a similar situation that you're in, and thousands of them found ways to succeed through tough times. Learn from them. And perhaps more importantly, learn from the people who haven't succeeded. Their story is a cautionary tale. If you learn from what they didn't do, or the mistakes they made, you'll be in a better position to capitalize on this situation.
Bottom line: This isn't a tragedy like the tsunami in Japan. In the game of life, you still have chips on the table. Your stack took a hit, but you're not busto. You're a smart group of people, you're going to be fine. Is this going to be hard? Absolutely. Some of you are facing difficulty for the first time, but you'll figure something out. You'll get through it. When you do, you'll be mentally stronger for it
Jared Tendler is poker's leading Mental-Game expert and a fully licensed mental health counselor. Find out more at www.jaredtendlerpoker.com, and don't forget to follow us on Twitter for up-to-the-minute news.