Five Things I Can't Live Without at the World Series of Poker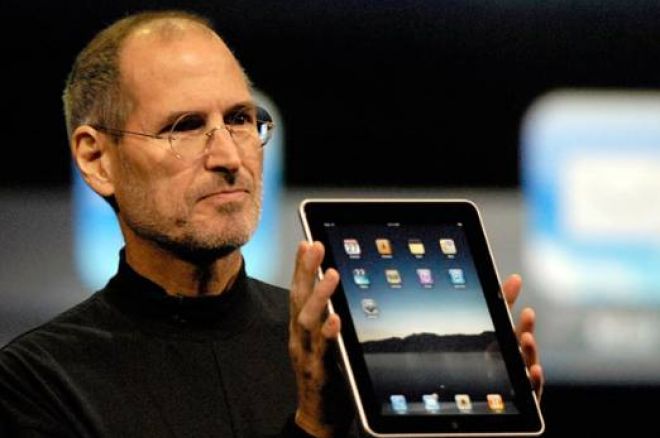 For the past two years, I've made my way from the land of enchantment, known as Wisconsin, to the World Series of Poker in Las Vegas. Unfortunately, I haven't made the trek to play. On the contrary, I go in a professional capacity. As a member of the poker media, I can tell you that there is no busier time of the year than the seven weeks comprising the WSOP. Less than a month away, poker's premiere event is rapidly approaching, so I've been making preparations for my trip to the "big city" (as my mother would call it) while compiling a mental list of the things I'll need to survive poker in the desert for yet another summer.
Below, is a list of five things I couldn't do without at the WSOP, and recommend you don't try living without them either.
iPod/iPad
I'll be spending the majority of the summer in one place — the Rio. Any experienced poker player or writer knows that property intimately. While it is an excellent venue, there inevitably comes a time when everyone wants to get away but can't. Whether they are busy working or still alive in a tournament, there is no escaping the grind. The best remedy is to create your own little haven and zone out. For me, that comes in the form of listening to music on my iPod or keeping myself entertained on my iPad.
Now, I'll admit that I traded my iPad last October for three tickets to the Miami Dolphins @ Green Bay Packers game (I'm a huge Fins fan and they won in OT), so that leaves me with my just my iPod. That means I'll need to create a playlist with some songs that'll get me revved up for poker; for example:
1. New Untitled WSOP Theme Song- Eminem & Dr. Dre (feat. Snoop Dogg w/ Katy Perry)
2. Seiborg- SrslySirius & DRybes (feat. Erik Seidel)
3. The Gambler- Kenny Rogers (Performed on the Muppet Show)
Computer
What are the benefits of having a computer during the WSOP? As a poker writer, it is absolutely essential for my job. However, I realize not everyone is in the same position as me. Many people bring their computers to Vegas to play online poker, which will obviously be hampered this year because of the events of Black Friday. Nonetheless, there are still sites up and running, so there will still be a need for online poker. In addition, a computer will allow you to follow all the action from the WSOP while simultaneously providing you a link to the "real" world, which has a tendency to fade from thought as the summer wears on.
What's more, you're going to need that computer to cruise the ads on Craigslist. Whether you're in need a place to stay, looking for a "casual encounter," or seeking a backer, you're going to need that computer. Speaking of backing, if you're looking for a horse to back, here is a Las Vegas Craigslist advertisement just for you (though it's probably not the type of horse you're thinking).
"Top bred grandson of 'Frenchmans Guy' the #2 money earning barrel racing sire with earnings of over $200,000. 'Native Frenchman' is throwing big, beautiful babies, eligible for two breeders barrel futurity's."
Cellphone
First, if you're from out of state and traveling to the WSOP, you may want to contact you carrier and explore the option of a national plan; otherwise, you might get eaten alive by roaming charges. Aside from its obvious communication capabilities, a cellphone provides you access to both Twitter and Facebook, which will allow your friends and family to keep track of your exploits. On top of that, most cell phones double as cameras, which will come in handy when you want to capture all those "What Happens In Vegas, Stay In Vegas" moments. Finally, having your cellphone on will allow the Department of Justice to easily track you down while you're on U.S. soil. Can you hear me now, Howard?
Identification
I'm 28 years old, but I can't walk into a casino or a bar without getting carded. In fact, just last week I got carded when going to see an R-rated movie (you only have to be 17 to get into one of those). They were basically telling me I wasn't old enough to buy a nudie magazine, paintballs, cigarettes, or even superglue. While I appreciate the fact that I look younger than I really am, it just makes having proper identification all the more important. When it comes to Vegas, you're going to need an ID not only to gamble and drink, but to register for WSOP tournaments, as well. No matter your age, you'll need a Total Rewards Card to register, and you can't get one of those without proper ID. Be sure to bring your driver's license, passport, or military ID. You may also want to bring your Social Security Card, which may be required for payout if you manage to win big.
Money
Nothing is more important in Las Vegas than money. It's the whole reason people go there in the first place. Being in Sin City without cash is like being in a library without a card — you can wander around aimlessly, but you're not going to be able to check anything out. Personally, I'll be sure to bring some cash, a credit card, and my debit card. For the latter, non-Nevada residents may want to contact their bank and inform them that you're traveling to Vegas for an extended period of time. That way, your card won't get flagged for suspicious activity.
How much money will you need? That is hard to say and is totally subjective. Obviously, the more gambling and tournaments you plan to play, the more you'll need. Do you plan on doing some of the touristy stuff? If you're uncomfortable carrying around too much money, you can pre-register for any WSOP event simply by visiting its website.
Speaking of Las Vegas gentlemen's clubs, let me share my favorite joke in that regard:
Because Dave works hard at the plant and spends most evenings bowling or playing basketball at the gym, his wife thinks he is pushing himself too hard, so for his birthday she takes him to a local strip club.
The doorman at the club greets them and says, ''Hey, Dave! How ya doin?'' His wife is puzzled and asks if he's been to this club before. ''Oh no,'' Dave says. ''He's on my bowling team.'' When they are seated, a waitress asks Dave if he'd like his usual Budweiser. His wife is becoming uncomfortable and says, ''You must come here a lot for that woman to know you drink Budweiser.'' ''No, honey, she's in the Ladies Bowling League. We share lanes with them.'' A stripper comes over to their table and throws her arms around Dave. ''Hi, Davey,'' she says, ''Want your usual table dance?''
Dave's wife, now furious, grabs her purse and storms out of the club. Dave follows and spots her getting into a cab. Before she can slam the door, he jumps in beside her and she starts screaming at him. The cabbie turns his head and says, ''Looks like you picked up a real doozie this time, Dave!''
The 42nd Annual World Series of Poker is set to take place from May 30 to July 19, 2011. With less than a month to go, it's time you start thinking about your trip and plan accordingly. For a full look at this year's schedule, visit WSOP.com.
What can't you live without when it comes to poker? Let us know in the comments section below. In the meantime, be sure to follow us on Twitter and like us on Facebook.