42nd Street: Brat and Chainsaw Stuck with Second, the Kid Breaks Stuff, and More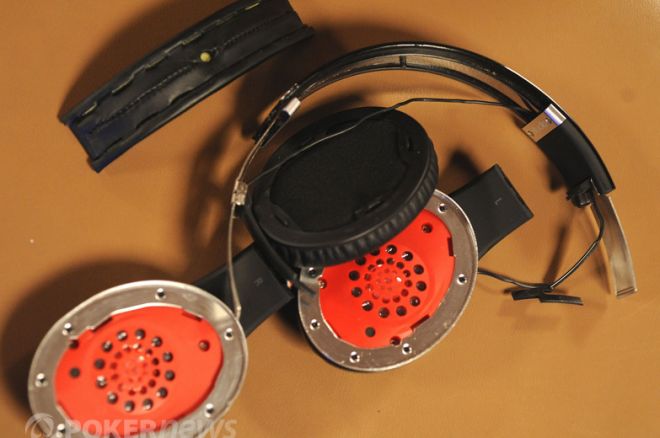 We are right in the middle of the 2011 World Series of Poker grind, a no-man's land between the exciting start and the arrival of the main-event fish. This year, the Series began with more enthusiasm than usual as many players had been starving for any kind of poker action since Black Friday. It didn't take long for people to remember why they used to break computers and throw mice against the wall. Tournament poker by any other name is just as malodorous, and for many, the Rio is starting to get a little ripe. As the days hit 105° and tempers rise, the poker show is sure to stay interesting.
Hellmuth Denied Dirty Dozen
Last year the high-stakes poker world was saved from disaster (or at least, disaster was postponed a few months) when Tom "durrrr" Dwan bubbled his massive bracelet bets with a second-place finish in a $1,500 No-Limit Hold'em event. This week, poker fans were saved from an even worse fate when John Juanda denied Phil Hellmuth a 12th bracelet, beating the Brat heads-up in the $10,000 No-Limit Draw Lowball Championship. Phew. Close call. Can you imagine how obnoxious he'd be with another bracelet, one not in a hold'em event? Would have been brutal. Juanda may be in the doghouse with some people (ahem, James Bord) for his FTP affiliation, but we ought to thank him for putting on a 2-7 clinic heads up and coming back from an 3:1 chip deficit to keep Phil from needing a 12th wrist and an even bigger hat.
Chainsaw Shorted
The same night, Allen "Chainsaw" Kessler had a chance to upset the time-space continuum with a WSOP win in the $1,500 Pot-Limit Hold'em, but he also finished second — and order was restored. Kessler's been on a heater since last year's WSOP Player-of-the-Year run, which included eight cashes and one runner-up finish. But an actual tournament victory might just be too much for poker's lovable loser. He earned $140,309 for second and spared the musical composers from needing to write him a theme song in a new key.
And the Beats Go On
It's been a rough Series for Daniel Negreanu. The kid's swagger is starting to get a little off balance as he takes what he describes as unreal beat after unreal beat. He tweeted about a secret ritual to change his luck, and for the start of the $10,000 Limit Championship, it looked like his magic had worked. But after a day and a half of running hot, Negreanu cooled off big time. He ran into a straight flush to lose his cool, and after another beat in a big pot, he finally snapped. Negreanu jumped out of his seat, knocking over his chair in the process, and smashed his Beats headphones on the ground. Negreanu might be a whiner, but he's not a quitter. After his rock-star moment, he bought a new pair of beats and is back on the grind, still hoping to change his tune.
10-Game the New No-Limit
The new 10-game event was a risk for the WSOP, the first time they've run any tournament with badugi in it and a trial six-max format. The 10-game tables are popular on Full Tilt, and U.S. players have missed their mix fix. The event replaced the standard $3,000 H.O.R.S.E. tournament (there's still a $1,500 and a $10,000). Organizers were rewarded for the change with a huge turnout of 431 people, more than expected for the tough line-up of stud, draw, and big bet games. Hope this means more mixes in the WSOP's future.
Be sure to follow us on Twitter for up-to-the-minute news.