2011 PokerStars.com EPT Barcelona Day 4: Final Table Set, Gomila Leads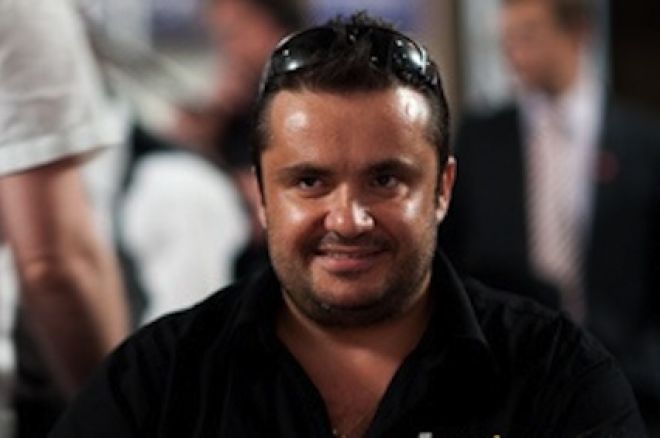 The PokerStars.com European Poker Tour from the Gran Casino in Barcelona reached Day 4 Wednesday and what a short day it was. Tomeu Gomila came into Day 4 as chip leader, and after only 6.5 hours of play ended as chip leader, bagging up a little less than 7 million in chips. There will be more on this later but he battered, bullied and (when needed) came from behind on his way to nearly tripling his stack.
Here's how the final table will line up tomorrow:

| Seat | Player | Chip Count |
| --- | --- | --- |
| 1 | Saar Wilf | 4,555,000 |
| 2 | Martin Schleich | 2,260,000 |
| 3 | Juan Manuel Perez | 1,090,000 |
| 4 | Eugene Katchalov | 690,000 |
| 5 | Isabel Baltazar | 2,270,000 |
| 6 | Dragan Kostic | 2,155,000 |
| 7 | Raul Mestre | 4,260,000 |
| 8 | Tomeu Gomila, | 6,985,000 |
Play moved at an astonishingly fast rate Wednesday with eliminations right from the start. When play began, Level 23 still had 36 minutes on the clock and by the time the level had come to a close Benjamin Juhasz and Xavier Carruggi had departed in 24th and 23rd respectively. The pace sped up in Level 24 and six players made their way to the rail in 75 minutes. The highest profile elimination was Miikka Anttonen, who was very unlucky to see his
cracked by Isabel Baltazar holding
.
Level 25 only saw two players booted out but a lot of movement in chips. First to go, Russian Evgeny Zaytsev who lost a race with
to Martin Schleich's
that found a third queen in the door. Javier Contreras also lost a race and was eliminated by Eugene Katchalov. Apart from that, no other players exited but that didn't stop Tomeu Gomila, Saar Wilf and Raul Mestre using their privileged position to extend the poverty gap between them and the rest.
Level 26 saw the eliminations build up to a frantic rate once more. Marcos Fernandez, Massimilano Martinez, Marton Czuczor and Team PokerStars Pro Belgium's Matthias De Meulder all departed in that order and in quick succession. The Team PokerStars Pro from Belgium ran into the unstoppable force that is Gomila. The Spaniard has had cards and situations fall in his favor over the last couple of days, and everybody watching felt his
was going to come from behind to beat De Meulder's
. The chips went in preflop and the Spanish crowd cheered when the
dropped on the river.
The only time play really slowed down was when the final nine players reconvened on one, the TV, table. Fueled by confidence and a big stack Gomila started to bully and bluff anybody who dared enter a pot with him. His lead grew as he took advantage of the fact that no one wanted to bust in ninth and they had all seen him very willing to call light, as was shown with the De Meulder exit.
If the worst place to finish in a poker tournament is the money bubble, then the second worst must be the final table bubble. To experience sitting at the TV table with the other eight remaining players and then to know that they are going on to experience the prestige and adulation of an EPT final table the next day without you, must be hard to take.
We felt for Jose Miguel Esteban who busted when he moved his last 650,000 (13 big blinds) over the line with
. Martin Schleich re-shoved with
. No one else was interested and the board bricked out to bust Esteban in ninth place, ending play at around 1830 CEST (0900 PDT).
Play is due to begin at 1200 CEST (0300 PDT) on Thursday when the final eight players will be dreaming of following in the footsteps of Kent Lundmark, Carter Phillips, Sebastian Ruthenberg, Sander Lylloff, Bjorn-Erik Glenne, Jan Boubli and Alexander Stevic as EPT Barcelona champions. As always, you will be able to follow all the exciting action right here with the PokerNews Live Reporting Team.
Follow us on Twitter for up-to-the-minute news.