PokerNews Jet Set: London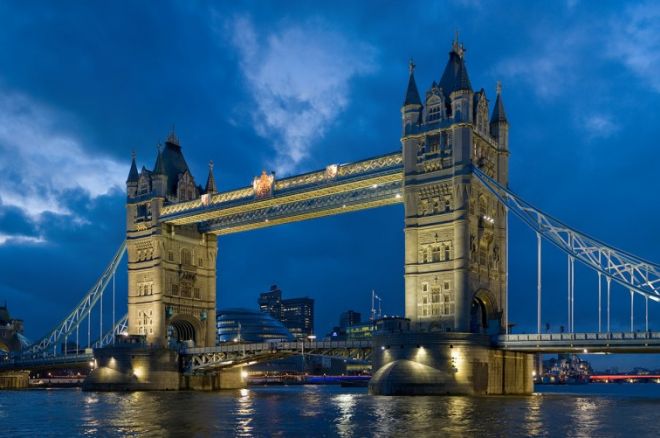 The next stop on the PokerStars European Poker Tour takes us to one of the capitals of the world — London. Most European travelers have been to London at least once. I've been lucky enough to have visited a few times, and when I do, the inner child in me still gets excited walking the streets I grew so familiar with from my days playing Monopoly. With a city so big, offering something for any taste or lifestyle, it would be impossible to cover everything in one article. So the following are just some of my personal suggestions and favorite spots in this great big, historic city.
The Basics
Weather: average 60-65°F (15-17°C)
International Dialing Code: +44
Currency: GBP £1 = USD $1.6
Language: English
Electricity Voltage: 240V with the bulkiest plug in your travel adapter - the one with two flat blades and one flat grounding blade
Getting There and Around
Beware: Heathrow Airport is the third busiest airport in the world, so give yourself plenty of time to get through it. The most timely and cost-efficient way to get into and around town is using The Tube, a train from each of the airport terminals that turns into an underground world of tracks all over the city, working as the main mode of transport for all residents and tourists in London. The Heathrow Express will get you from the airport to Paddington underground station in 15 minutes. Conveniently for us, Paddington is the area we will be based for the PokerStars European Poker Tour, just across from Edgeware Road underground station. Although don't be fooled by feeling the need to get to Edgeware Road on the Picadilly (navy) and District (green) lines from Heathrow, otherwise you'll be on the train for an hour. Heathrow Express it is!
Find Your Base
Paddington is the perfect area to ground yourself while in town for the PokerStars European Poker Tour, tucked between both Hyde and Regent's Parks. The poker action will take place at the Hilton London Metropole, as mentioned earlier, directly across from the Edgeware Road underground station.
Once you've arrived, you can be sure that most places you need to go to will be serviced nearby with an underground station. When you first look at a map of The Tube it can be daunting, but it really is quite simple to navigate through once you are there, and thanks to that, the major sights of London are always just minutes away.
Before you hit the tourist map, be sure to check out what Paddington and its surrounding area have to offer. Hyde and Regent's Parks are like oases of calm in the middle of the city, London's version of New York's Central Park. The perfectly manicured lawns provide the ultimate escape from the bustling city, especially with a "pint and plate" of fish 'n chips and Magner's in hand. One of the most popular places to eat in the area is called Core on South Wharf Road. It's a quick walk from the Hilton London Metropole where you can enjoy a cozy breakfast and lunch or dinner full of fresh, local and organic produce at a reasonable price.
Ben is Big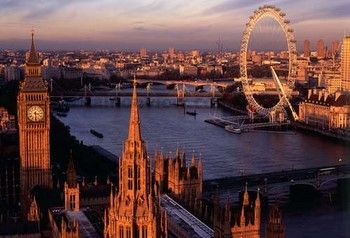 Countless tour operators run in London, including the infamous double-decker buses, as well as walking tours, show you all the city has to offer, but when I first visited, I did most of the sights by foot. It is a huge city, but the main attractions are a lot closer to each other than you think, and if not, there will be an underground station nearby. If you do love to escape into the historic tales of such an aged city, then having a tour guide to paint all of the barbaric details along the way is seriously intense. Otherwise, put on your favorite walking shoes and simply explore at your own pace.
To catch all of the main attractions in one afternoon, I suggest starting in Leicester Square for a taste of the West End's cinema and entertainment, described as one big, youthful party. At least one of your nights is bound to be spent here, being that it is one of the busiest spots in London. Comedy shows, theater performances, nightclubs — it's all in Leicester Square. From there, walk through Piccadilly Circus toward Buckingham Palace. Once you've had your eye-opening dose of the gigantic royal residence, stroll through the British trees in St James's Park toward the River Thames. Fantasize about The Ritz London as you pass it by, and continue along for more mammoth, jaw-dropping, waterside sights like Big Ben and the Houses of Parliament, and be sure to ride on the London Eye for the best view available. Continue further down the river and take a walk across Tower Bridge. This tour is definitely where the bulk of your holiday pictures will be snapped.
Winnings to Spend?
From Paddington, a walk through Hyde Park will take you to Knightsbridge, home to Harrods — the most extravagant department store you will ever walk through. For more affordable shopping, you can't go past the famous Oxford Street. Although, London is most known for some of the world's best, and quirkiest, markets. Portobello Road in Notting Hill is my absolute favorite. I've picked up some awesome vintage accessories there, and it's the perfect place to find some interesting gifts for your friends and family. For something more alternative, Camden Market is a great spot to pick up some black and metal.
Wine and Dine
The beauty of such a huge city is that there's a great restaurant to visit around every corner in any cuisine, at any price. Nahm in Knightsbridge is the first Michelin-starred Thai restaurant in Europe, and with an Aussie chef cooking my favorite cuisine, I just couldn't resist! If you love Thai, but prefer it on a budget (and still in style), then Busaba is a must, there are eight of them around town, I ate at (and loved) the one right by Leicester Square on Panton Street, where you'll get some great dishes for less than £10. Another reason to fall in love with Busaba? They even offer some recipes on their website, allowing you to try a DIY-version of some of their signature dishes at home.
Sitting in the shadow of Tower Bridge is a great way to enjoy a lunch in London. For that, or for an amazing view at night, catch The Tube (the underground) to Tower Hill station, cross the street toward the river and pick any bar or restaurant along Shad Thames. I had some excellent Italian food at Cantina del Ponte in a perfect spot outside by the water. After dinner you can continue sipping on the wine list there or head along the water for another watering hole such as All Bar One.
Where Else?
A favorite spot I stumbled across two years ago was Carnaby London. It's a dainty little shopping and nightlife district north of Soho, just around the corner from Leicester Square, with more than 150 shops, restaurants, cafes, bars and nightclubs. The quaintness of Carnaby is a nice contrast from the grandness of the surrounding attractions and a great place to spend a day and night (or both) in London.
The PokerNews Live Reporting team will be on-site to bring you all the action from PokerStars EPT London, and you can follow along on Twitter: @PokerNews_Live!
Photo courtesy of ttravel.com.