PokerNews Jet Set: Barcelona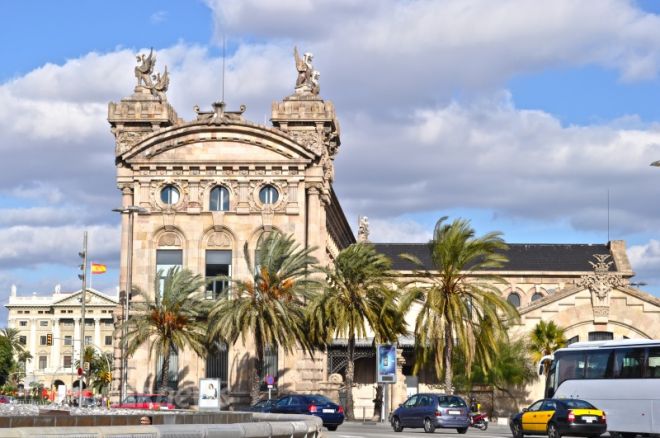 The PokerStars.com European Poker Tour is set to head to Spain's second largest city once again — the oh-so-eccentric Barcelona. Situated perfectly on the shores of the Mediterranean, the historical medieval center of Barcelona is one of the most popular destinations in Europe. There are endless things to see and do in this city, so if you add a few days to your trip, or perhaps you don't run as well as you would have liked to in the EPT Main Event, there's plenty to keep you mesmerized and entertained while in Barcelona.
The Vitals
Language: Spanish, but English is widely spoken
Currency: Euro (1 euro = roughly $1.4 USD)
Timezone: Central European Time
Weather: Coming off the back of summer, this time of year is a perfect average of around 77-82°F
Getting There and Around
Assuming that you will be flying into Barcelona, a 20-minute cab ride will get you to the city center from the El Prat International Airport, setting you back about €15 to €20. Or, for approximately €5 you can catch the Aerobus that takes roughly half an hour, or even cheaper again, a €2.40 train direct from the airport will take you straight into town in 32 minutes. Barcelona.com has detailed information on each of these services.
The Sights
Once you're in the city, head straight for La Rambla, a cosmopolitan and crazy, central strip of Barcelona leading down to the ocean. The street is loaded with unusual street performers, quirky merchant-stand owners, and you might even stumble across the occasional nudist strutting around in nothing but a pair of shoes. It was here that I stumbled across La Boqueria when I visited Barcelona a few years ago, a market that blew me away with the brightest colors of fresh fruit and vegetables I've ever seen in my life. Ever. This is the place to pick up a snack of fresh fruit, some lunch on the run as you continue to explore, or for a sample of old tradition, take a seat at El Quim De La Boqueria, a world-famous tapas bar inside La Boqueria.
Barcelona is home to some of the world's greatest artists and almost every corner you turn will provide evidence of this. The most outstanding attraction within the city is Gaudi's unfinished masterpiece, the Sagrada Familia, a church that bursts through the city's skyline. If you're just squeezing in a quick morning of sightseeing before play starts, then this should be number one on your list. Under construction for approximately 200 years, the church's most amazing feature is that there is not one single sharp edge to the detail. All carvings are rounded to give it the appearance of having been made of wax. You must dedicate at least 20 minutes of your day to just stand and stare.
If you really appreciate art, or you're perhaps in the mood for a giggle, then along La Rambla is the Erotic Museum of Barcelona. Don't wrongly confuse this with pornography. Instead, it's an entertaining study of the development of eroticism through 800 different works of art. If that's not quite your style, or you want a double dose of artistic creations, then just around the corner is the Picasso Musuem. In 2009, Melissa Castello cheekily sneaked the PokerNews cameras into both of these museums.
Barcelona F.C. is playing Villareal during Day 2 of the EPT Barcelona Main Event, so if you find yourself exiting the poker room early on Day 1, here is a brilliant upside if you're a football fanatic and have never graced the almost-100,000-capacity stadium Camp Nou. Be sure to get yourself a ticket to this match because watching football in the home stadium of one of the best teams in history is a totally different experience from watching football anywhere else. You can pick up a general admission ticket for as cheap as €55 from Ticketmaster. If you're a really diehard fan of football, then next door to Camp Nou is Museu del Futbol Club Barcelona – one of Barcelona's most visited museums. That's not so surprising in such a football-crazy nation.
My most important tip for survival: if you need to go to the bathroom while you're walking around checking out the sights, find a McDonalds. I was warned against going anywhere else, but I still made the mistake of sneaking into a pub's bathroom when I was there a few years ago. When the owner realized we weren't customers, she nearly lost her mind – I actually thought she was going to slap me in the middle of the Spanish abuse she was hailing at me. But hey, at least the task at hand was complete. Last, please remember that Spain is home to many clever pickpockets, so be sure to keep your bags closed and close to your body at all times.
Nightlife
Luckily for you, the Gran Casino de Barcelona, host of the PokerStars.come EPT, is situated on the waterfront opposite Port Olimpic, a long strip of bars and nightclubs. This area is a hot tourist spot, which means the bars love to rip you off, but at the same time, they also bend over backward to get you inside their clubs, especially if you're walking by before midnight since the party only gets started when the clock ticks over to the a.m. Each bar has a hustler standing out in front trying to reel you inside with a "free shot." Don't be fooled, though, because the alcohol in this "free shot" might as well be water.
EPT Location and Accommodation
The PokerStars.com European Poker Tour will be held at the following venue:
Casino de Barcelona (annexe at The Arts Hotel)

Marina, 19-21 (Port Olímpic)

08005 Barcelona

Tel: +34 93 352 1010
If you're heading to EPT Barcelona and have yet to book your accommodations, PokerStars has a dedicated EPT Hotels website for bookings at special rates.
For now, I'll leave you with some "high-speed" sights throughout Barcelona with Gloria Balding during last season's EPT stop in this amazing city.
EPT Barcelona kicks off Aug. 27 and runs through Sept. 1, and the PokerNews Live Reporting Team will be there to bring you all the action.
Whether you're lucky enough to be joining us in Barcelona for the PokerStars.com EPT or not, be sure to follow @PokerNews_Live on Twitter to follow all the table-side action.