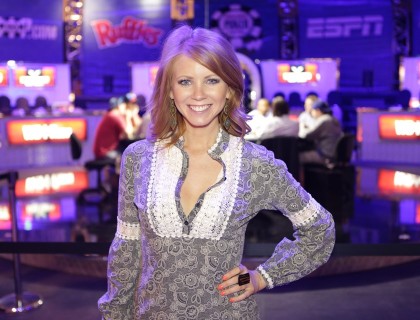 Lynn Gilmartin
Lynn Gilmartin discovered the poker industry through her marketing career in her hometown casino, back in 2006. She has now been traveling the world since 2009 with PokerNews, reporting on major poker tournaments from almost every continent. You'll often find Lynn hosting PokerNews videos, but she also writes regularly.
Hailing from all the way "Down Under" in Melbourne, Australia, her extensive amount of time spent in the air and living out of a suitcase makes her fully qualified as our travel expert, and the writer for PokerNews Jet Set.
Lynn is passionate about health and wellbeing, and currently studies at the Institute for Integrative Nutrition. Maintaining a healthy lifestyle on the road, or as a full-time grinder, can be difficult, so she also shares her health and fitness advice for poker players in our Stay Stacked series.