Five Thoughts: Oh, What a Week!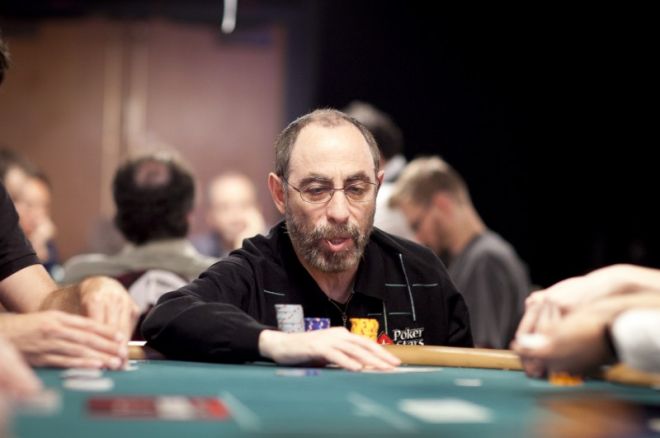 This past week was epic crazy. A prodigy fell, an Aston Martin DB9 was stolen, and the Epic Poker League and Great Poker Migration of 2011 began. Naturally, all the commotion got us to thinking, which could only mean one thing – the latest installment of Five Thoughts.
1. Et tu, José?
It seems like every month a new cheating scandal pops up on the TwoPlusTwo Forums. This month's perpetrator was José "Girah" Macedo. Not only did Macedo play under another name ("sauron1989"), but he also told other players that said player was a fish, prompting them to play him and lose. Once the facts were laid out and the online witch hunters began lighting their torches, Macedo took to his blog to ask for forgiveness, citing his young age as the main excuse.
Macedo was backed by both Daniel "jungleman12" Cates and Haseeb "INTERNETPOKERS" Qureshi, and while the two have vehemently denied claims they were part of the scam, there are still members of the community who are questioning their involvement. Qureshi has since "quit" poker, and plans to travel the world.
There have been so many situations similar to Macedo's that it's becoming harder and harder to trust anyone in the online poker community. It's like steroids in baseball: if you gave me a random online handle and told me they were multi-accounting or super-using, I probably wouldn't doubt you nor would I be surprised. It's going to be difficult for online poker to gain credibility, or have the general public accept it as a legit industry if these types of scams continue to happen. Unfortunately, there is too much money to be made in anonymously bamboozling opponents, and greed is a disease that all of humanity is cursed with.
2. Greenstein runs good
Thanks to Twitter, we learned last week that Barry Greenstein's car was stolen from valet parking at the Mission Hills Marriott in San Diego, California. According to Greenstein, a gentleman flashed a California driver's license at the valet, gained access to the car, and drove away. Luckily for Greenstein, the thief not only returned the car, but he detailed it!
TwoPlusTwo poster "Gazillion" posted this gem shortly after the news broke.
The only way Greenstein could've been luckier was if the thief returned with Kristy Arnett strapped into the passenger seat. We always joke about high-stakes players being up a car then down a car, but this scenario is just so off-the-wall insane. How is it even possible for a valet to hand the keys of a six-figure car to someone without checking their I.D. and ticket stub with Sherlock Holmes-like precision? I hope the guy was fired that night.
There aren't enough words to properly describe how half-baked this crime was, and, despite his efforts, this car-washing thief will not receive my nod for idiot criminal of the year. That award is still going to go to the cranberry-selling, motorcycle helmet-wearing biker bandit, Anthony Carleo.
3. EPL's first Main Event Delivers
Initially, when Jeffrey Pollack and Annie Duke teamed up to create what is now known as the Epic Poker League, I was skeptical. Poker leagues have a very rocky history, and after Black Friday, most of the available television revenue disappeared. Duke and Pollack remained headstrong, however, locking up a deal with CBS, and the first Main Event kicked off at The Palms this past week. The $20,000 six-max event attracted a sick field, and the final table is even sicker:
| Seat | Player | Chips |
| --- | --- | --- |
| 1 | Hasan Habib | 1,655,000 |
| 2 | Erik Seidel | 1,109,000 |
| 3 | Chino Rheem | 1,432,000 |
| 4 | Gavin Smith | 766,000 |
| 5 | Jason Mercier | 1,495,000 |
| 6 | Huck Seed | 396,000 |
Reading the updates from the first three days was exciting because I actually had a vested interest in nearly every remaining player – there are no random people to weed through. Also, Matt Savage deserves a lot of credit for the structure and the format of this series. The players are so deep in the first event (the average stack right now is 71 big blinds), and the four-day format gives the event a great pace, allowing the players to get proper rest in between each day.
There are going to be a ton of eyeballs on this final table, and upon the next EPL Main Event in early September.
4. Let the great migration begin
After Black Friday, there was plenty of speculation about whether or not players would leave the country. With the World Series of Poker right around the corner, most players stayed put. When it was over, however, the Great Poker Migration of 2011 began. Cole South moved to Canada in May, Olivier Busquet told us during the Series of his plans to head north of the border to grind part time, and some of players who have already joined him (or plan to) include Phil Galfond, Brian Hastings, Jared Bleznick and Vanessa Selbst.
On the surface, it's clearly a no-brainer to leave the country to keep grinding if you're a professional. On the whole, however, it's absurd to think that players have to uproot everything just to maintain their profession.
"What's wrong with this country when I'm sitting here debating moving to Mexico to make a living?" Jonathan Aguiar asked on Facebook.
Aguiar is right, and is making a great choice – he's headed to Playa del Carmen for some warm weather rather than suffering through Canada's cold winters. PokerStars Team Pro Daniel Negreanu tweeted that he'll be playing the upcoming WCOOP events while traveling overseas. His two-month trip includes stops in Toronto, Barcelona, Montenegro, Budapest, Romania, London, Cannes and San Remo. If you have the money (or the sponsorship), this is the way to go, in my opinion. You can grind the softer European Poker Tour events, play the WSOPE, see some great sights, and, of course, play online poker.
We'll continue to keep an eye out for further migration. I suspect the further removed we are from Black Friday, the more players will have the itch to escape and play.
5. I want to take my talents to Tallinn
While covering EPT Tallinn, Sarah Grant investigated whether or not the city boasts the hottest girls in the world. I'll let you decide.
For news, updates, and more follow PokerNews on Twitter and Facebook.